Reese's Is Rolling Out a New Peanut Crunchy Bar
Set to make its way to shelves by the end of April 2021.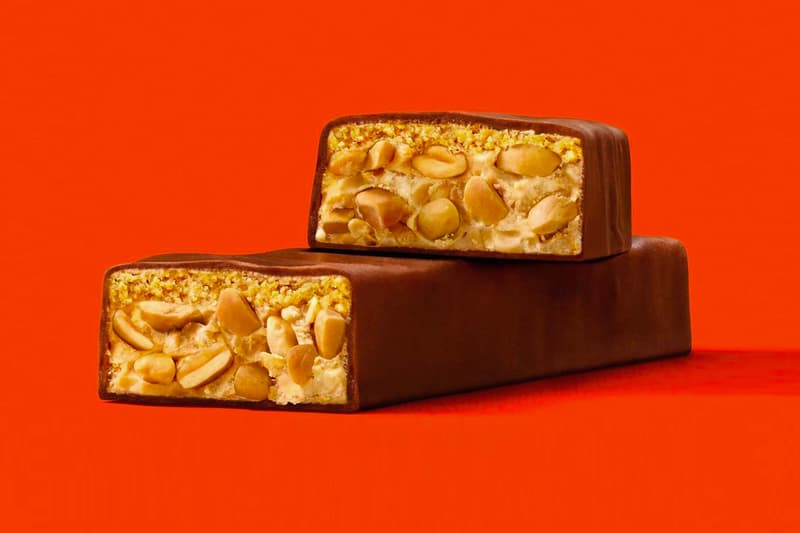 1 of 2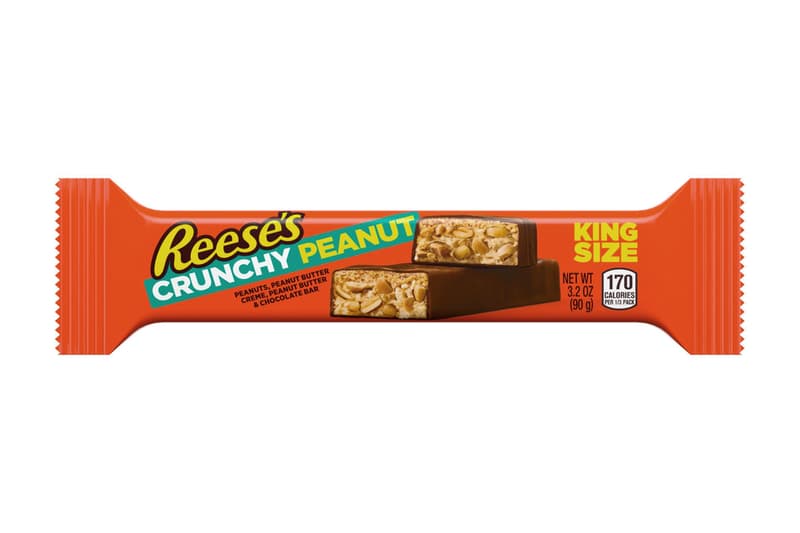 2 of 2
Reese's is officially releasing its latest innovation, the Peanut Crunchy Bar, later this month.
It comes as no surprise that Reese's peanut butter cups have long been the staple for those who enjoy the perfect mix of peanut with chocolate. Reese is taking this blended mashup to new heights with its new version of the classic treat. Reese's Peanut Crunchy Bar promises the same nostalgic taste, but with a twist in an all-new texture profile.
Rather than its round-shaped peanut butter cups, the treat comes in a form of a bar for easy on-the-go snacking. The bar features whole crunchy peanuts and peanut butter creme on the inside, covered in a layer of chocolate on the outside. The combination of the rich chocolate with the smooth PB creme and peanuts will be a permanent addition to Reese's treat portfolio.
Reese's has recently released a selection of products including joining HipDot for a chocolatey makeup collection and the announcement of its Reese's Snack Cake for more peanut butter goodness. Reese's Peanut Crunchy Bar is expected to roll out nationwide by the end of April 2021.
In case you missed it, flavor-forward defines TRUFF's new black truffle oil.