Gunna Reveals Drake's 'Slime Language 2' Collab "Solid" Was Originally on 'Certified Lover Boy'
'CLB' was unfortunately delayed as Drake had to recover from knee surgery.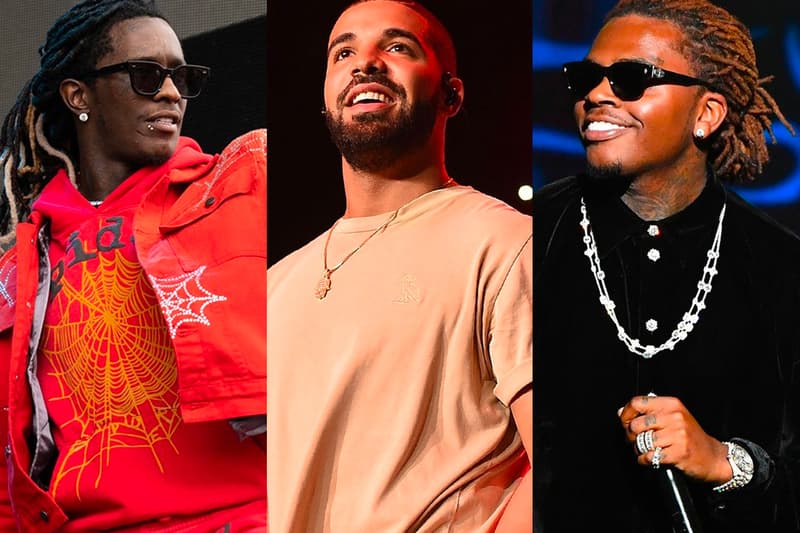 Drake was one of the many impressive guest features on Young Thug and Young Stoner Life Records' Slime Language 2, but Gunna recently shared that their collaborative track "Solid" wasn't actually meant to join the compilation album.
Speaking to Billboard, Gunna confirmed that "Solid" was originally slated to appear on Drizzy's upcoming record, Certified Lover Boy. "Drake had originally sent me the song for his album and I did it and we was vibing with it for a minute," he said. "But then his album didn't come out and I was still vibing with it, and I'm like 'Sh*t, bro, I wanna put it on Slime Language 2. Let's put slime on it.' And he was like extra with it and we did, and that's how that came together."
The OVO head's next album was unfortunately delayed due to a knee surgery he had to undergo in October 2020. "I was planning to release my album this month but between surgery and rehab my energy has been dedicated to recovery," he announced in late January 2021. "I'm blessed to be back on my feet feeling great and focused on the album, but CLB won't be dropping in January. I'm looking forward to sharing it with you all in 2021." About a month after the announcement, DJ Akademiks claimed that the record was going to drop in "April or before." He said, "Drake told me that it's going to be dropping before April so he's not waiting until summer to drop his sh*t. I don't wanna say before April. April or before. But the reason why I'm saying it's not dropping tonight, as in Thursday night, is because he's spent so much time on this project. He's not trying to put out a surprise project. He's gonna let people know at least a week before, bro."
Elsewhere in music, Post Malone's manager teased that Posty will be dropping two albums this 2021.