DC Shoes Cooks Up Fresh Collection With 'Bob's Burgers'
Eggslut's Alvin Cailan collaborated on the menu.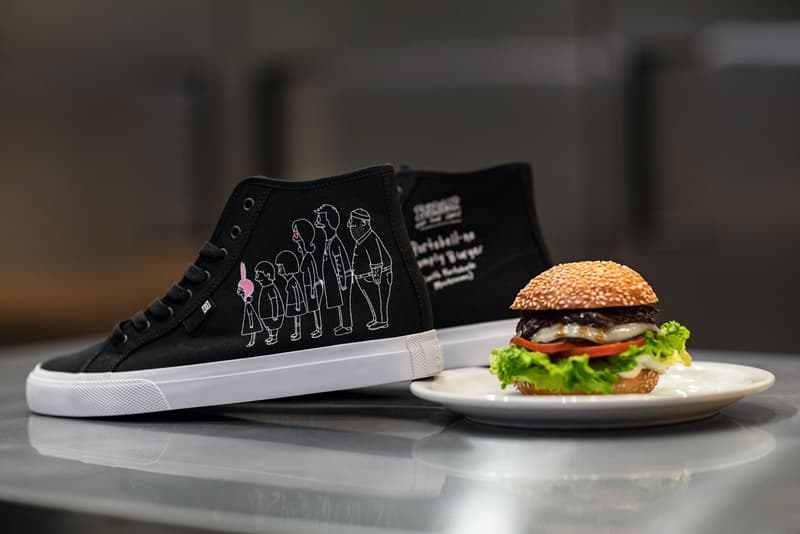 1 of 10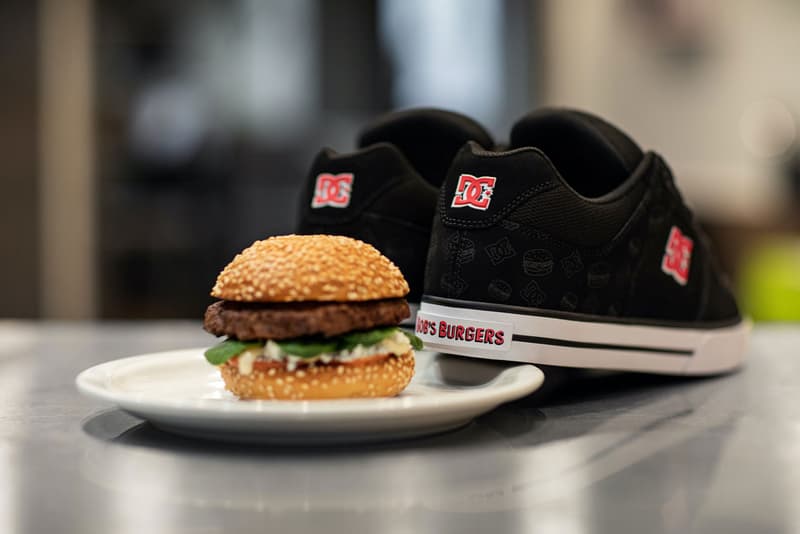 2 of 10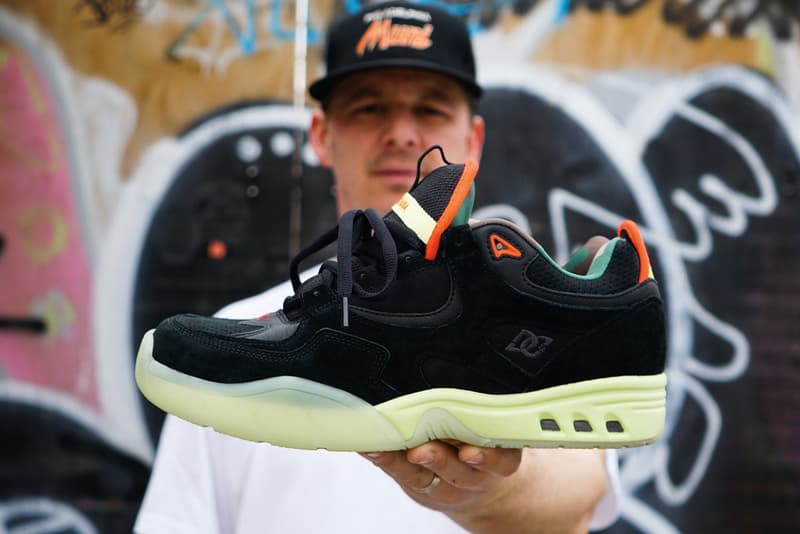 3 of 10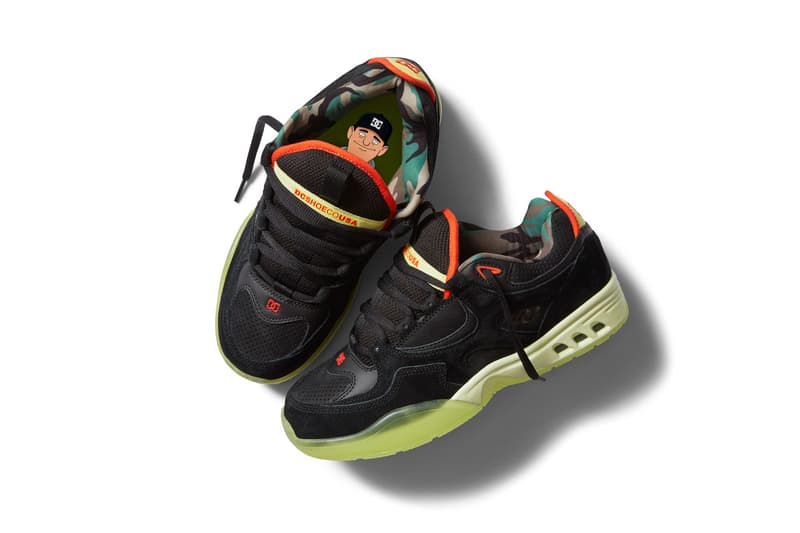 4 of 10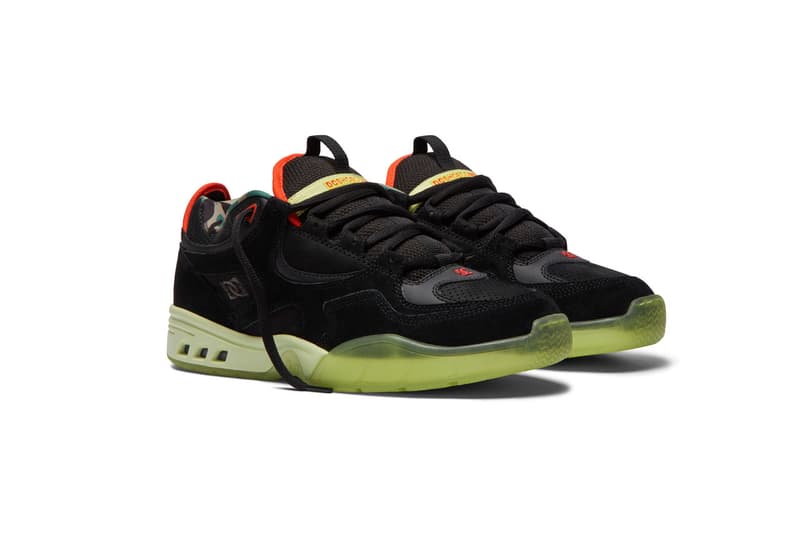 5 of 10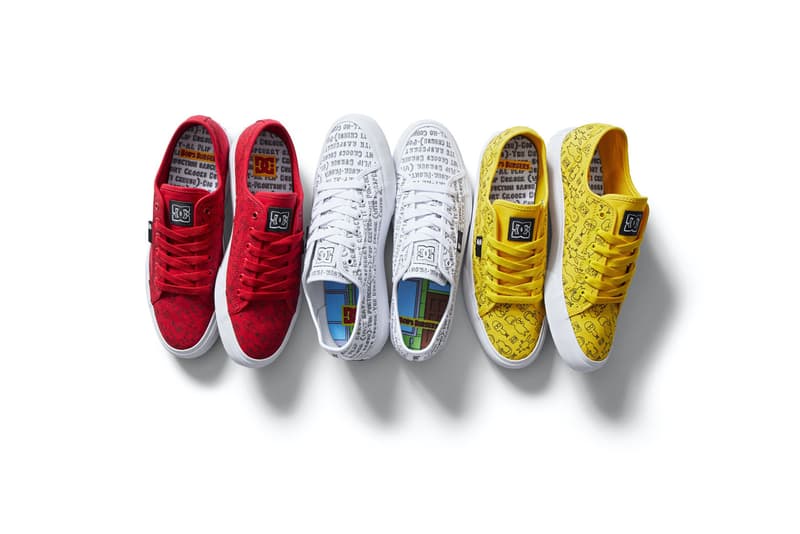 6 of 10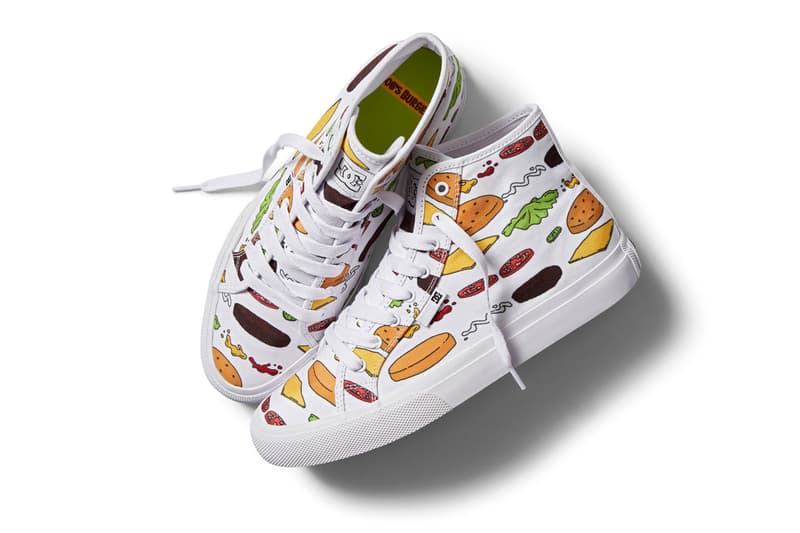 7 of 10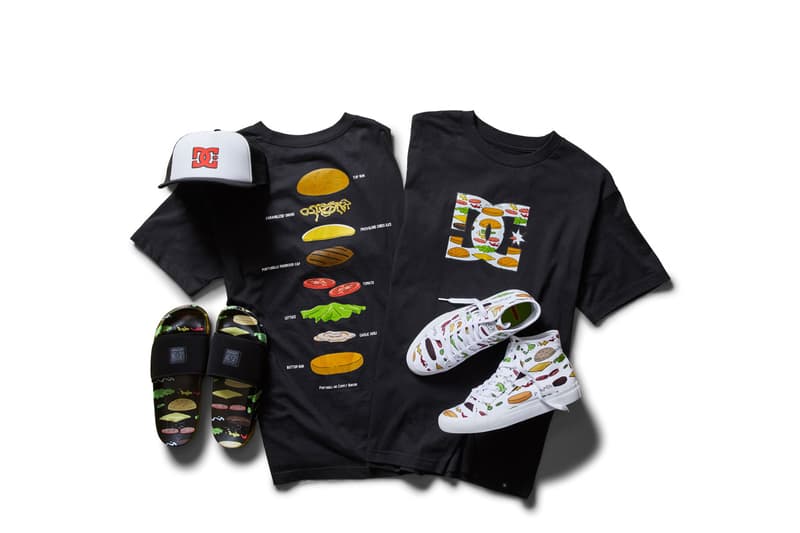 8 of 10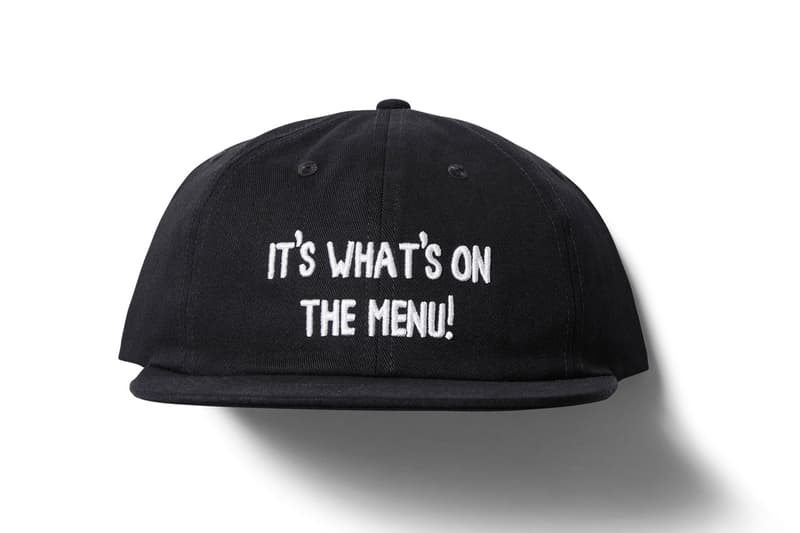 9 of 10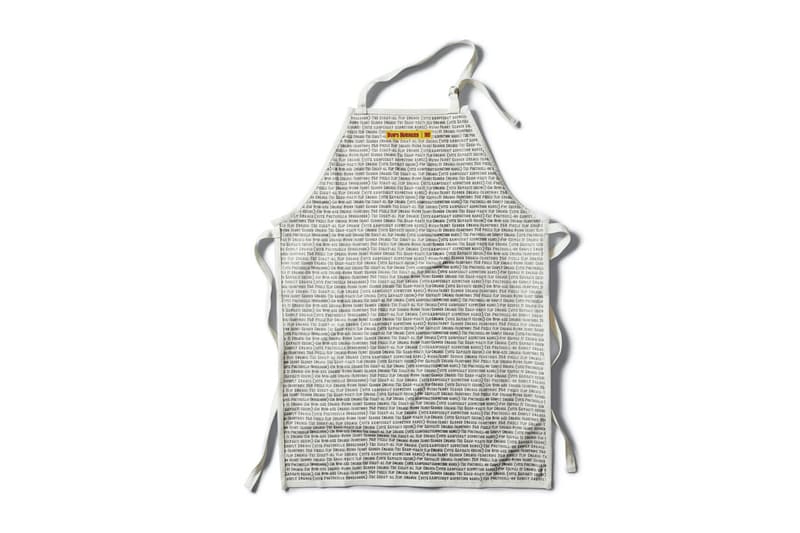 10 of 10
Order up! DC Shoes is releasing a fresh new collection of shoes and apparel in a collaboration with Bob's Burgers.
Alvin Cailan, chef and founder of the popular Eggslut chain and Los Angeles' Amboy meat shop, partnered with DC to create seven original burger recipes named after skateboarding tricks, which were turned into custom graphics for the collection.
The capsule features a few styles of low-and-high top sneakers in several colors, all featuring burger iconography or characters from the animated show. There's also an apron with Bob's iconic burger names and a snapback.
"We love Bob's Burgers and had a great time working with the teams at Disney and Bento Box to bring this collaboration to life," DC Shoes' Global Head of Marketing Michael Minter said in a press release.
The highlight of the DC x BB collection is the Kalis OG shoe, named after DC pro-skateboarder Josh Kalis. The shoe features a neon green glow-in-the-dark outsole and a "Bobbified" version of Kalis in the shoe's footbed.
Cailan will bring also bring his recipes to life in series of cooking videos called 7 Days of Burgers, which will air on DC's YouTube channel from May 1.
The entire menu of DC x BB items will be available on May 1 at dcshoes.com and in select stores. The DC x BB Kalis OG drops online on May 15 and is expected to sell out.
New episodes of Bob's Burgers air Sundays at 9 p.m. EDT on Fox.
Cailan is a seasoned burger professional and has previously hosted a web series called The Burger Show, where he explored modern burger culture. He's also a big fan of Bob's Burgers and launched a Bob's Burgers pop-up restaurant at Chef's Club Counter in New York City in 2017.