Designer Alber Elbaz Dies at 59 of COVID
Elbaz previously worked as Lanvin's creative director and founded the Richemont-backed AZ Factory label.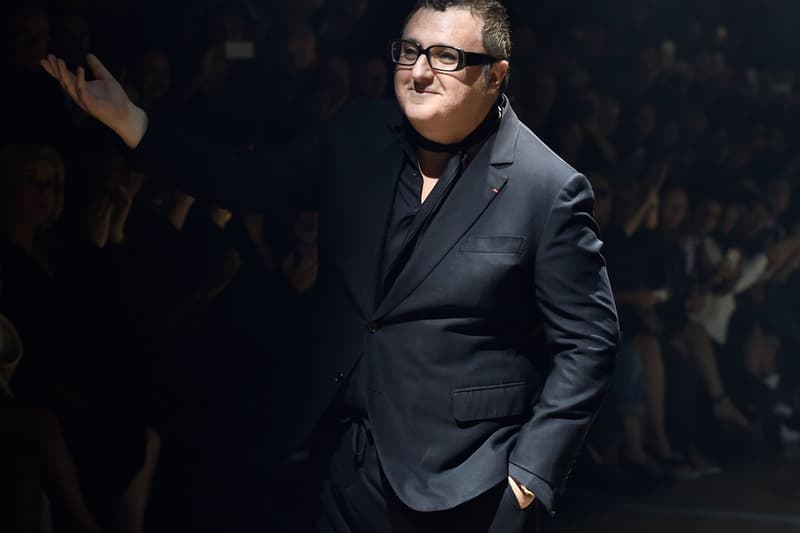 Fashion designer Alber Elbaz has died at the age of 59 due to complications from COVID.
The award-winning Israeli designer, who served as Lanvin's creative director from 2001 to 2015, injected new life into the brand during his tenure. Most recently, Elbaz joined forces with Swiss luxury group Richemont and founded his own label, AZ Factory.
Richemont confirmed Elbaz's passing on Saturday in a statement from the brand's chairman Johann Rupert:
"It was with shock and enormous sadness that I heard of Alber's sudden passing. Alber had a richly deserved reputation as one of the industry's brightest and most beloved figures. I was always taken by his intelligence, sensitivity, generosity and unbridled creativity. He was a man of exceptional warmth and talent, and his singular vision, sense of beauty and empathy leave an indelible impression.
It was a great privilege watching Alber in his last endeavor as he worked to realize his dreams of 'smart fashion that cares'. His inclusive vision of fashion made women feel beautiful and comfortable by blending traditional craftsmanship with technology — highly innovative projects which sought to redefine the industry.
Alber will be greatly missed by all of us who had the good fortune to know him or work with him. On behalf of all of my colleagues at Richemont and AZ Factory, I wish to extend our sincerest condolences to his family and friends.
On a personal note I would like to add that I have lost not only a colleague but a beloved friend.
Rest in peace Alber."
The AZ Factory released a statement on Elbaz's passing, praising the "power of his vision, his extraordinary imagination, his adoration of women and his kind heart."
"He lived for fashion and we were all so lucky to have been a part of this adventure."
On Sunday, the AZ Factory website ran a banner at the top of its site honoring their late founder. "You made us dream, you made us think, and now you fly. Love, trust and respect, always. Alber, we love you forever."
According to The New York Times, Elbaz died in Paris after contracting COVID.
Elbaz's rocky departure from Lanvin came after 14 years, a decision made by majority shareholder Shaw-Lan Wang. The celebrated designer was known for his colorful and feminine silhouettes and humorous sketches. He had also briefly worked for several other major houses, including Guy Laroche and Yves Saint Laurent.