'Bob's Burgers' Pop-Up Opening in New York City
Chef Alvin Cailan of Eggslut fame is bringing the show to life.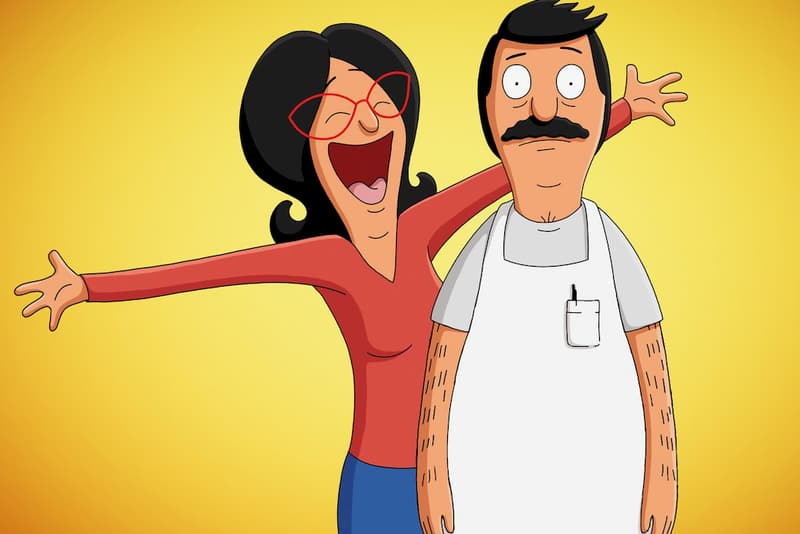 Giving fans of the animated FOX comedy an excuse to feast on burgers during the holiday season, Chef Alvin Cailan, the mastermind behind Eggslut, will launch a Bob's Burgers pop-up restaurant at Chef's Club Counter in New York City with proceeds from each sale going to the Los Angeles Fire Department.
The burgers, starting with a beef patty and taking their names from Bob's family-friendly puns, will begin with "Baby You Can Chive My Car Burger," which is topped with sour cream and mustard spread, chives and fried pickles. A huge fan of the show himself, Cailan will be serving a different burger with names derived from the show via a "Burger of the Day" blackboard.
Cailan's Bob's Burgers pop-up will open from Monday, December 18 at 11:30 a.m. through December 24. Check out the menu below, where each burger will cost you $20 USD and include french fries, a Bob's Burgers keychain and a sticker. Fans will be able to grab burgers like those from season three – "Don't You Four Cheddar 'bout Me," "Hit Me with Your Best Shallot," and "Dark Side of the Shroom Burger" to name a few.
Chef's Club Counter
62 Spring Street
New York, NY 10012
Bob's Burgers 7-Day Menu:
Monday, December 18
Baby You Can Chive My Car Burger
Beef Patty, Sour Cream + Mustard Spread, Chives, Fried Pickles
Tuesday, December 19
Don't You Four Cheddar 'bout Me Burger
Beef Patty, Four Different Cheddars, Lettuce, Bacon, Onion
Wednesday, December 20
Foot Feta-ish Burger/Never Been Feta
Beef Patty, Feta, Arugula, Mayo + Mustard
Thursday, December 21
Dark Side of the Shroom Burger
Beef Patty, Shiitake, Pineapple, Teriyaki Sauce
Friday, December 22
Hit Me with Your Best Shallot Burger
Beef Patty, Caramelized Shallots, Chèvre Spread, Arugula
Saturday, December 23
We're Here, We're Gruyère, Get Used to it Burger
Beef Patty, Sweet Pickles, Gruyère, Caramelized Onions, Au Jus Dipped Bun
Sunday, December 24
Bet it all on Black Garlic Burger
Beef Patty, Mozzarella, Spinach, Black Garlic Spread