LA's Famed Eggslut Makes Its Way to New York
Available now at Chefs Club Counter.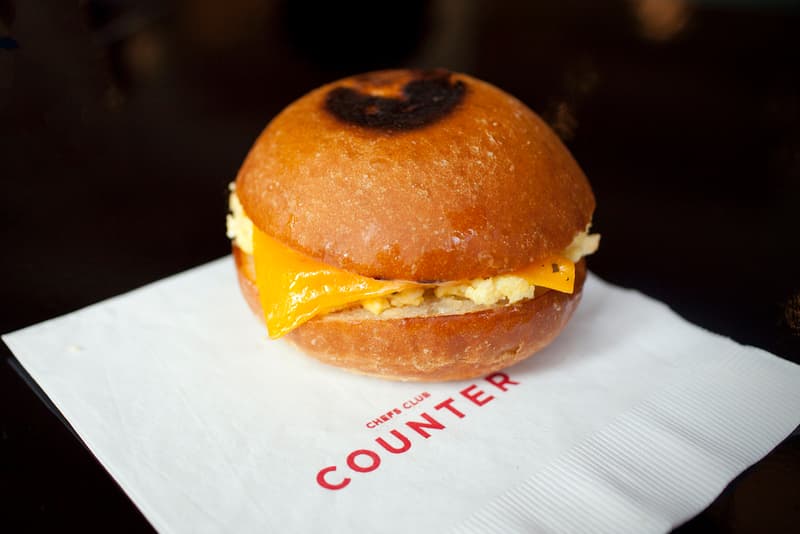 Chefs Club is located across the street from Supreme on Lafayette Street in New York and just like the streetwear brand, it welcomes in chefs from all over for collaborative menus and special appearances. Opening a new, more casual location a few blocks down on Spring Street, Chefs Club Counter offers diners breakfast, lunch and dinner selections just like its older brother but with a more fast-paced environment. On the opening lineup is one of LA's most famous breakfast sandwich shops, Eggslut, helmed by chef Alvin Cailan.
With a following that waits for hours on the West Coast to get a taste of its famous Slut and Fairfax creations, the shop has also added a SoHo Salmon to the mix for the East Coast. Fans can expect the lines in New York to rival that of Supreme's on release day. Additional options at the new Chefs Club Counter include duck rice by George Mendes and Jean-Georges' hamburger for lunch and dinner.
We're left wondering if Action Bronson will make a guest appearance since he's the master of making "the perfect f*cking sandwich."