LG's $89,000 USD Rollable OLED R TV Is Now Available Stateside
Three years after its debut at CES.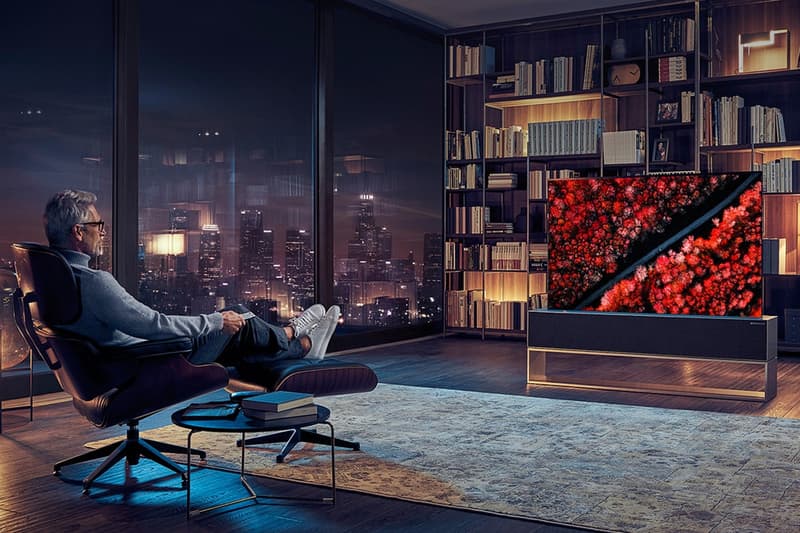 LG's incredible rollable OLED R television is finally available in the U.S.
First unveiled three years ago at CES, the South Korean tech company's latest TV features a flexible OLED screen that can roll up and down depending on your viewing preference, displaying a full picture when you're in the mood for some Netflix or completely concealing itself in its stand when not in use. There's also a middle setting called Line View, which resembles a dashboard and can display things such as the time, your music, or even mood lighting.
Unfortunately, while the TV does seem to be available now stateside, it won't be a realistic choice for most given its colossal price tag. While no specific pricing information was found on LG's North American website, the TV is currently selling in Korea for 100 million KRW, which is roughly equivalent to a staggering $89,000 USD. But for those who want to learn more about the OLED R or even purchase it, you can head over to LG's website.
Elsewhere in tech, AMD has debuted its Ryzen 5000G CPU series with integrated graphics.