Fans React to Ludacris and Tyrese Gibson Launching to Space in Latest 'F9' Trailer
'Fast & Furious 9' is out June 2021.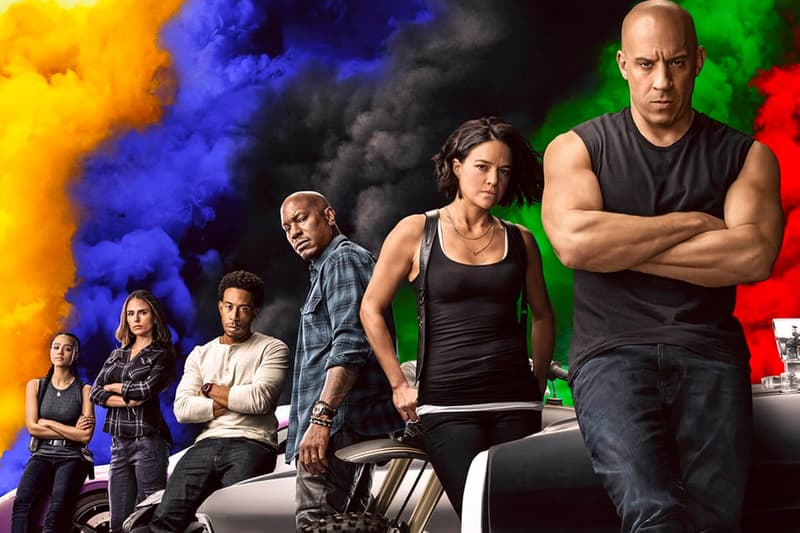 Fans recently received the second official trailer of Fast & Furious 9, finally getting a better taste of Dom Toretto's relationship with his villainous brother, Jakob Toretto, played by John Cena. Viewers also catch a better glimpse of Tyrese Gibson and Ludacris taking off in what appears to be a makeshift aircraft into outer space.
Though the scene was previously teased in the first trailer, many have expressed their thoughts on seeing Skinny Black and Baby Boy launch themselves into orbit. Fans have pointed out the not-so-subtle transition between the film's original storyline of an undercover cop who tries to put a stop to street racing and DVD player thieves. Now, the franchise appears to have transformed into a space fantasy possibly comparable to Star Wars.
Even though the plotline has swayed and taken a life of its own from the original, fans have still gravitated to the saga after 20 years. F9 will hit theaters on June 25 and will feature a slew of cameos including one from Cardi B, whom Ludacris recently said, "definitely serves as an asset to what's going on."
Check out some of the fans' reactions below.
"Remember when Fast and Furious was about street-" pic.twitter.com/AVmy20CW4u

— The Roger Ebert of Onlyfans (@jakhiguy) April 14, 2021
Next Fast and Furious movie gonna just be like Star Wars https://t.co/0wgUKNxuVp

— cryptic incognito (@CrypticNoHoes) April 14, 2021
Fast and Furious franchise started out as Vin Diesel stealing dvd players movie to sending two black men into space movie. pic.twitter.com/WAvDsPkS2x

— ? (@JakaAdy) April 14, 2021
Fast and Furious 10 (2023) pic.twitter.com/I7fHjp4ymM

— JetBlack 漆黒 (@DarkShadowGoat) April 14, 2021
In other entertainment news, Serena Williams inks the first-look TV deal with Amazon.