EARTHGANG Joins Tommy Newport for New Single "Stargazer"
Listen to the collaborators deliver a slick and infectious track.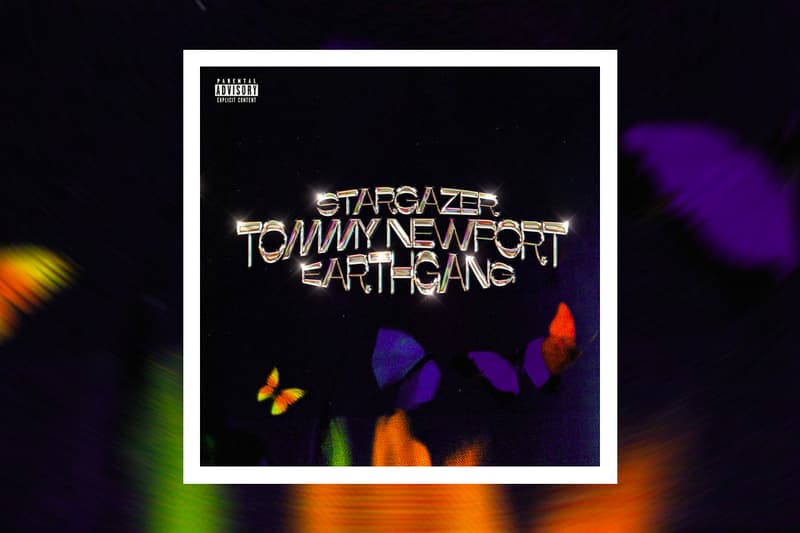 Tommy Newport has enlisted EARTHGANG for the brand new collaboration, "Stargazer."
Clocking in at just over three minutes, the single hears the worlds of the Manchester-born artist and GRAMMY-nominated duo collide to create a slick and infectious track. Newport chimes in with smooth vocals while Olu and WowGr8 hop on with vibrant bars, adding a new texture above the throbbing bassline and bouncy beat.
"Stargazer was written in LA & I'm honored to have my first released collaboration be with the insanely talented EARTHGANG. Once I laid down the hook I knew it felt right. There's not a dull moment in this song and they absolutely killed it," Newport said in a statement. Producer 4th Pyramid added, "Working with Tommy is always such a vibe. Being able to finally tie in his sound to my hip-hop roots was something I've wanted to do. EARTHGANG brings a kaleidoscope of creativity and were the perfect pairing to complement our sound. It was a no brainer to get them on this record."
Stream Tommy Newport and EARTHGANG's "Stargazer" on Spotify and Apple Music.
In other music news, DMX's streams have experienced a 928 percent surge following his death.