Egypt Seizes Ever Given Ship in Suez Canal and Demands $916 Million USD
25 crew members remain on board.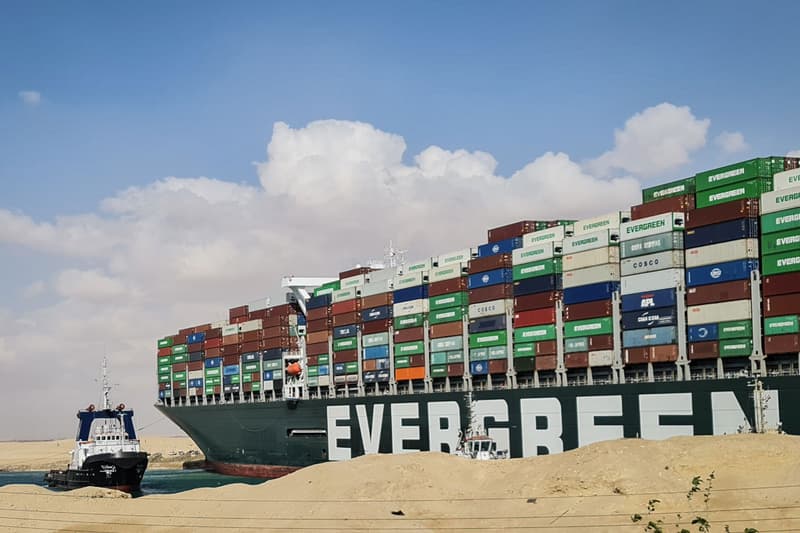 Egyptian authorities have seized the giant Ever Given cargo ship that blocked the Suez Canal for nearly a week last month and are demanding $916 million USD in losses to secure its release.
UK Club, one of the insurers for the Ever Given's owners, said in a statement on Tuesday that it was "disappointed" by the impounding of the ship, and that the owners of the massive boat had received a claim from the Suez Canal Authority (SCA) on April 7 for a sum of $916 million USD.
"Despite the magnitude of the claim which was largely unsupported, the owners and their insurers have been negotiating in good faith with the SCA," the insurance group said, adding that Egyptian authorities did not accept an offer made to settle the claims.
According to the statement, Egypt plans to hold onto the ship until they are compensated. Twenty-five crew members remain on board. The UK Club says the SCA "has not provided a detailed justification for this extraordinarily large claim," and that the accident "resulted in no pollution and no reported injuries."
The 1,312 foot was finally freed on March 29 after causing major shipping delays in the popular waterway.