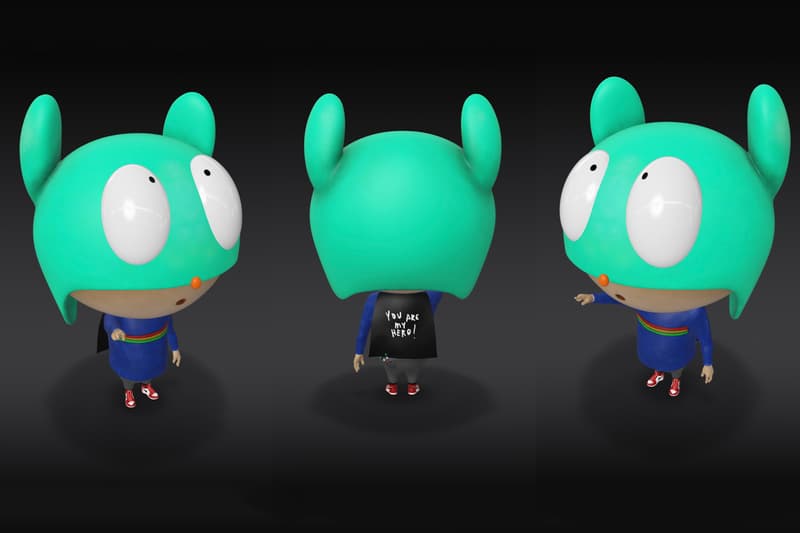 1 of 3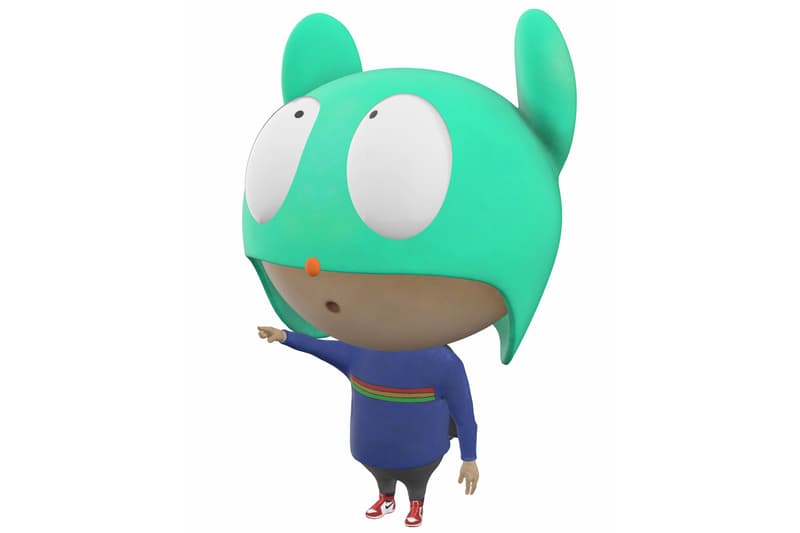 2 of 3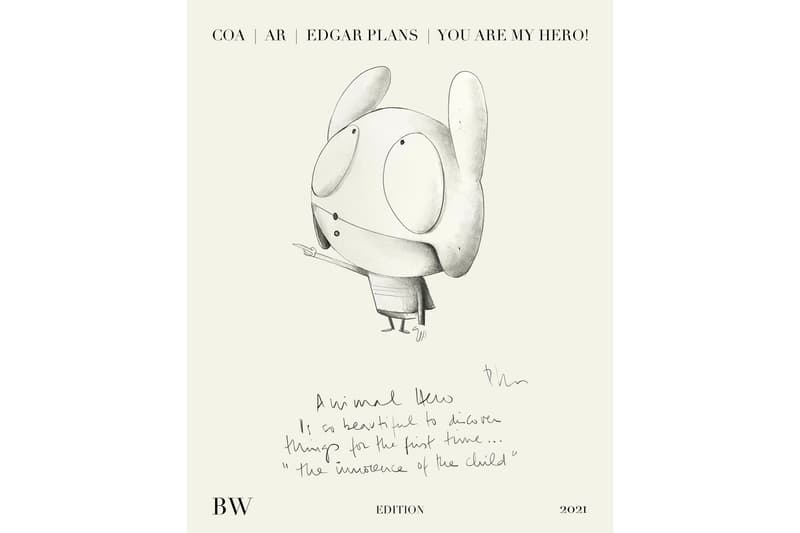 3 of 3
Edgar Plans Spotlights His "Animal Hero" In Limited Edition Augmented Reality Artwork
Complete with special works on paper.
---
From the surface, the artwork of Edgar Plans appears playful and innocent with his "animal heroes" populating graffiti-inspired compositions in whimsical scenarios. Innocent as they may seem, these minimalist mouse-eared subjects are a vessel for Plans to raise awareness on heavy, socio-political issues such as gender violence, racism and climate change. The expressiveness of Plans' works is also an artistic attribute that is immediately noticeable. Take, for instance, his bold gestural strokes to carefully drawn outlines of his cheeky cartoons that glean elements from the pioneering works of legacy American artists, Jean-Michel Basquiat and Keith Haring.
Plans recently launched a limited edition augmented reality artwork called YOU ARE MY HERO! The piece portrays his signature animal hero clad in a striped t-shirt and Air Jordan 1s. Accompanying the AR work is a hand-finished piece on paper complete with a certificate of authenticity. With this digital-focused project, Plans wants his fans to interact with his mascot in the environments they desire.
The artwork is available until April 16 at 12 a.m. EDT through a raffle. Once the raffle is over, any purchase after that time won't be considered. Head to BW Art Projects' website to enter the raffle. Only one AR per person can be sold.
Elsewhere in art, a "vandalized" Banksy painting could fetch between $4 million USD to $7 million USD.