Capri Sun's "Adventure" Series Is Set to Hit Shelves Once Again
Tangy flavors inspired by different countries.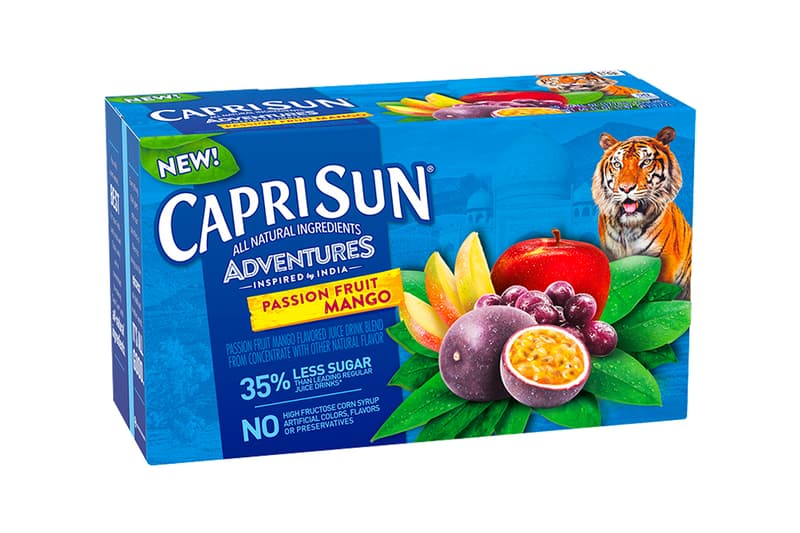 Throwing it back to the good ol' days of backpacks packed with Lunchables and Capri Sun juice pouches, the iconic lunchbox brand has re-released its Capri Sun Adventures line.
Inspired by different countries around the globe, the Adventures collection composes of four exotic flavored juice varieties that are all-natural. Hop around the world with flavors like Guava Strawberry (Mexico), Papaya Watermelon (Thailand), Passion Fruit Mango (India), and Dragon Fruit Punch (Australia).
The line is made with 35 percent less sugar, no high fructose corn syrup, no artificial colors, and no artificial flavors or preservatives.
Pick up a pack for around $2.39 per 10-pack, six-ounce box at nationwide retailers.
Elsewhere in beverage, an impending boba shortage is set to hit the United States.