IDK Teases New Single With MF DOOM, Jay Electronica and Westside Gunn
A release date for "Red" is yet to be revealed.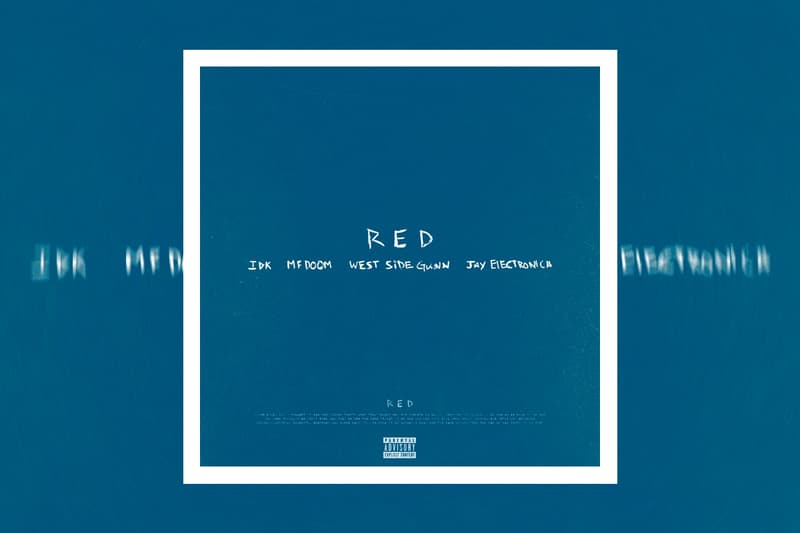 Shortly after teaming up with Offset for "SHOOT MY SHOT," IDK took to reddit to reveal that his upcoming single "Red" will include an incredible list of collaborators, namely Westside Gunn, Jay Electronica and the late MF DOOM.
IDK shared the blue cover art that featured a small message at the bottom: "I see blue but I thought it was red 'cause that's what they taught me. And there's no way to describe it to you… So how do we know if we see the same thing, if we can't even say that we see the same thing? If me and you can literally talk about colors, and we're not advanced enough… society, humanity, whatever you wanna call it… to know if we actually even see the same colors then how can we say there is no God?"
Despite unveiling the features, title and album art, the artist revealed that he's still unsure of the single's release date. "NO DATE NO IDEA WHEN ITS COMING BUT HERE'S A LIL LEAKY LEAKY FOR MY REDDIT PPLS," IDK wrote.
Stay tuned for the release date of "Red."
Elsewhere in music, take a listen to Cordae's new four-track EP with Q-Tip and Young Thug.