Seth Rogen Reveals He Was the Reason Why Jonah Hill Turned Down 'Transformers'
Hill was initially approached by main stars Megan Fox and Shia Labeouf to join the cast.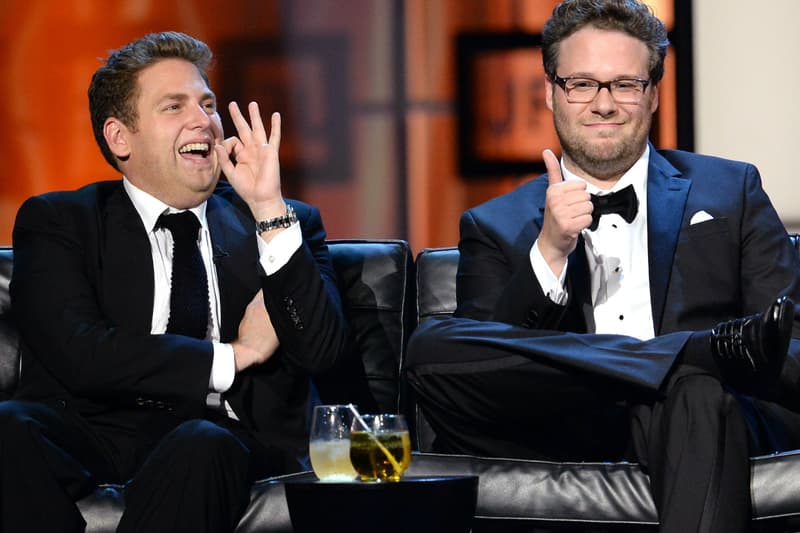 Unbeknownst to fans worldwide, Seth Rogen has confirmed that Jonah Hill once turned down a starring role in Transformers due to a piece of advice he gave his long-time friend.
According to an interview with The New York Times, Rogen revealed that Hill was originally approached by the two main stars of the franchise, Megan Fox and Shia LaBeouf, to join Michael Bay's 2009 sequel, Transformers: Revenge Of The Fallen. However, Hill's Superbad star, advised him against it.
Rogen said to Hill, "I can see if Steven Spielberg's calling you, asking you to do something, how that's hard to turn down." But since this was not the case, he added, "You want to make a movie about fightin' robots? Make your own movie about fightin' robots. You can do that. That's on the table now."
As history reveals, Hill took Rogen's advice and instead appeared in a cameo role in Ben Stiller's Night At The Museum 2 in the same year. Over the following years, Hill has broadened his cinematic roles, making his first directorial debut just recently with mid90s, a nostalgic, coming of age film that follows a teenage boy amidst LA skating culture in the 1990s.
In case you missed it, GameStop CEO George Sherman will look to make $179 million USD in severance.