Eminem to Drop His First NFT Collection
Based on novelties Eminem collected as a kid along with instrumental beats.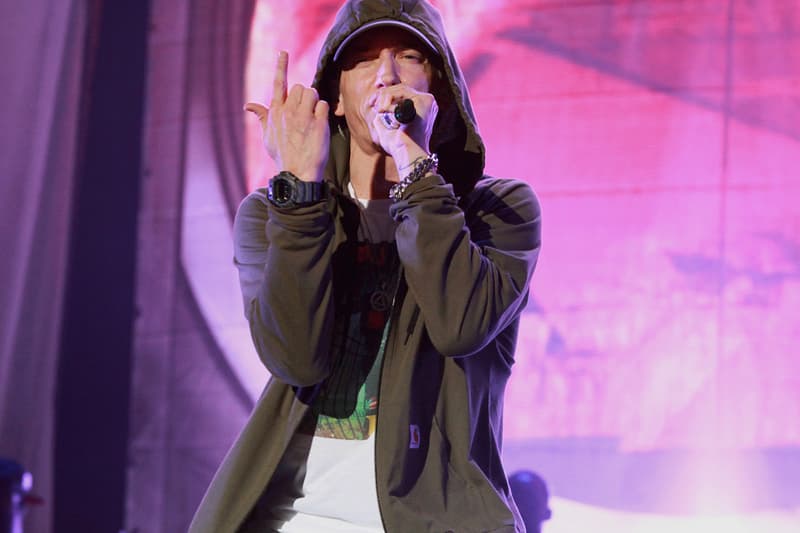 Eminem will be dropping his very first NFT collection. The living rap legend will be exhibiting his NFTs in a festival called Shady Con, where he'll give fans the chance to buy Shady-approved NFTs.
The collection will be exhibited in partnership with Nifty Gateway and is based on novelties Eminem collected and admired as a child — this includes everything from comic books to trading cards to toys and action figures. Eminem will also be dropping NFTs of original instrumental beats produced by himself.
"I've been collecting since I was a kid, everything from comic books to baseball cards to toys, as well as every rap album on cassette I could get my hands on," said Eminem in a statement. "Not much has changed for me as an adult … I've attempted to re-create some of those collections from that time in my life, and I know I'm not alone. I wanted to give this drop the same vibe of, 'Oh, man I gotta get just that one or maybe even the whole set!' It's been a lot of fun coming up with ideas from my own collecting passion."
Shady Con will begin at 6:30 p.m. EST on Nifty Gateway's website.
SHADY CON is goin down Sunday on @niftygateway hit the site for more – https://t.co/zihP6IDviC pic.twitter.com/LzndItEprd

— Marshall Mathers (@Eminem) April 22, 2021
In case you missed it, Eminem's Curtain Call has become the first hip-hop record to spend a full decade on the Billboard 200.