Rafael Nadal Defeats Stefanos Tsitsipas To Win the Barcelona Open
Claiming his 61st clay-court title with a 6-4 6-7 (6) 7-5 score.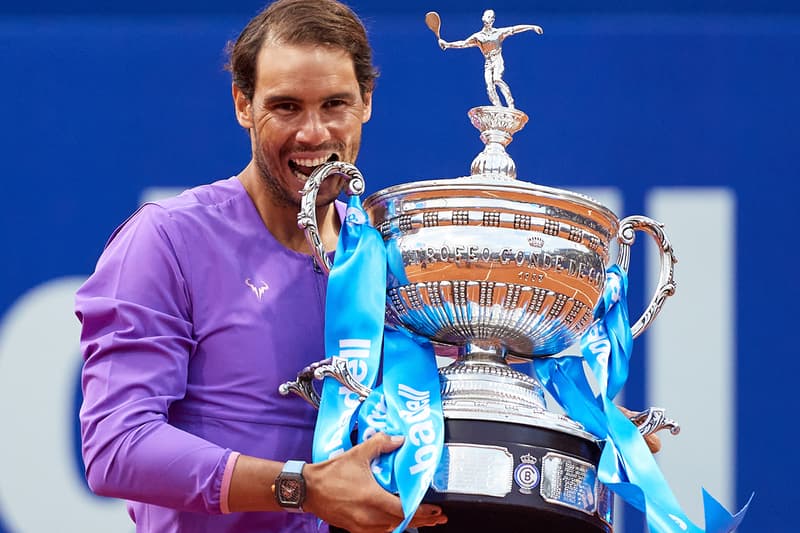 Rafael Nadal bounces back from the quarter-finals of the Monte Carlo Masters in April with an epic win over Stefanos Tsitsipas at the Barcelona Open.
The Spanish player secures his 12th victory in the tournament with a final score of 6-4 6-7 (6) 7-5 in his favor. Nadal came up short for part of the match but was able to switch things up and overcome the Greek player.
Nadal closed out the first set even though he was off to a slow start. The start of the second set was also not in his favor and squandered two match points at 5-4, but saved a chain of three break points in the following game. Tsitsipas was then able to convert on his third set point of the tiebreaker to force a third set but fell back when he was already at match point. Nadal came through, winning three straight games for the title.
"I never played a final like this in this tournament," Nadal said. "It means a lot to me. It was an important victory."
Lasting three hours on the brink of four, the Spanish player called it "probably the toughest final" he had to play in Barcelona. The victory is Nadal's 61st clay-court title and also his 7th title in the last 10 editions of the Barcelona Open.
Elsewhere in sports, Rob Gronkowski sets the Guinness World Record for catching a 600-foot pass from a helicopter.