Orville Peck's Signature Mask Ring Is Now Back in Stock
Teaming up with designer Pamela Love for the signature fringed inspired mask ring.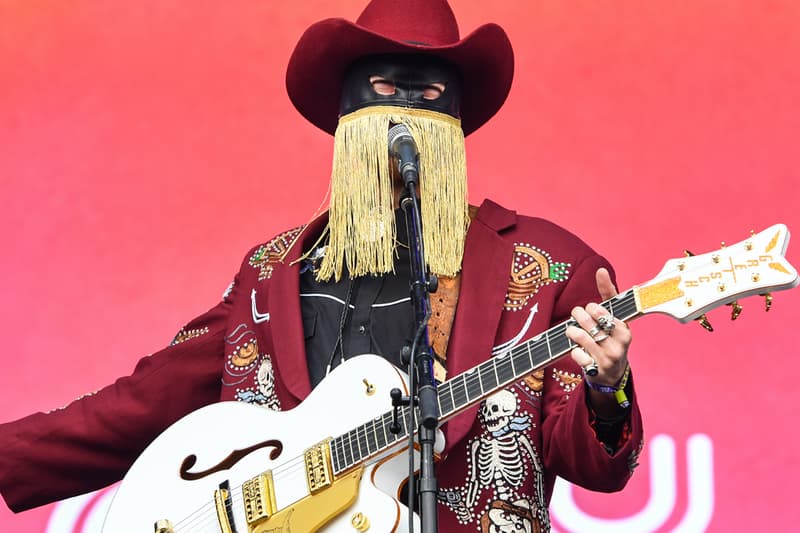 Orville Peck's signature fringe mask was recently turned into a collectible ring. The country artist teamed up with accessories designer Pamela Love for the special ring, inspired by his iconic look.
The ring was first released as a limited-edition accessory in 2019, but is now back in stock and is available in both a silver and brass version. When the collaboration was first launched, Peck took to Instagram to announce, "Holy moly have I got a surprise for y'all! I teamed up with my dear old friend @pamelalove and we created the Orville Peck / Pamela Love ring! Get yours in brass or silver over at my general store today just in time for the holidays."
The Canadian artist cites Dolly Parton and Johnny Cash as his country and western idols. Peck recently released his Show Pony EP last summer, posting a near-seven-minute film on YouTube accompanying the EP in December 2020.
Those interested in the Orville Peck x Pamela Love ring collection can find them online at Pamela Love. Prices range from $150 USD to $280 USD.
View this post on Instagram
In other fashion news, GROCERY dropped "TEE-008" featuring Adam Lister's Kobe Bryant KB 2.0 artwork.