COMME DES GARÇONS PLAY x Nike, Converse Highlighted in New Campaign
Jean Jacques Ndjoli's "Role Play" shoot foretells a global release.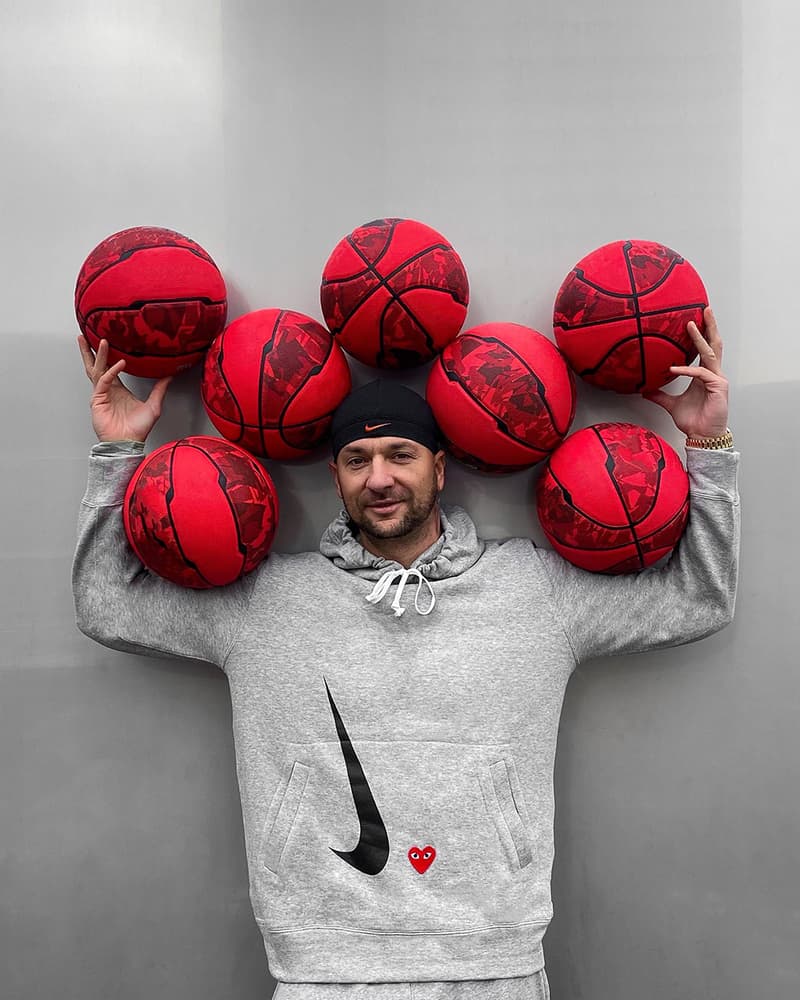 1 of 8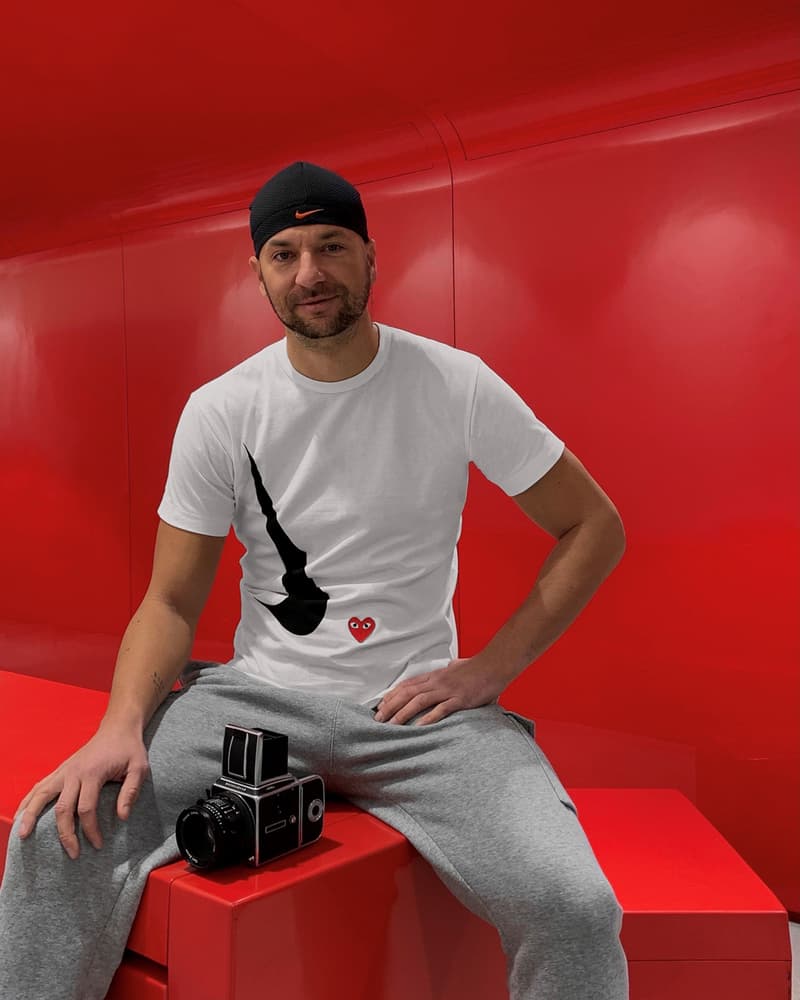 2 of 8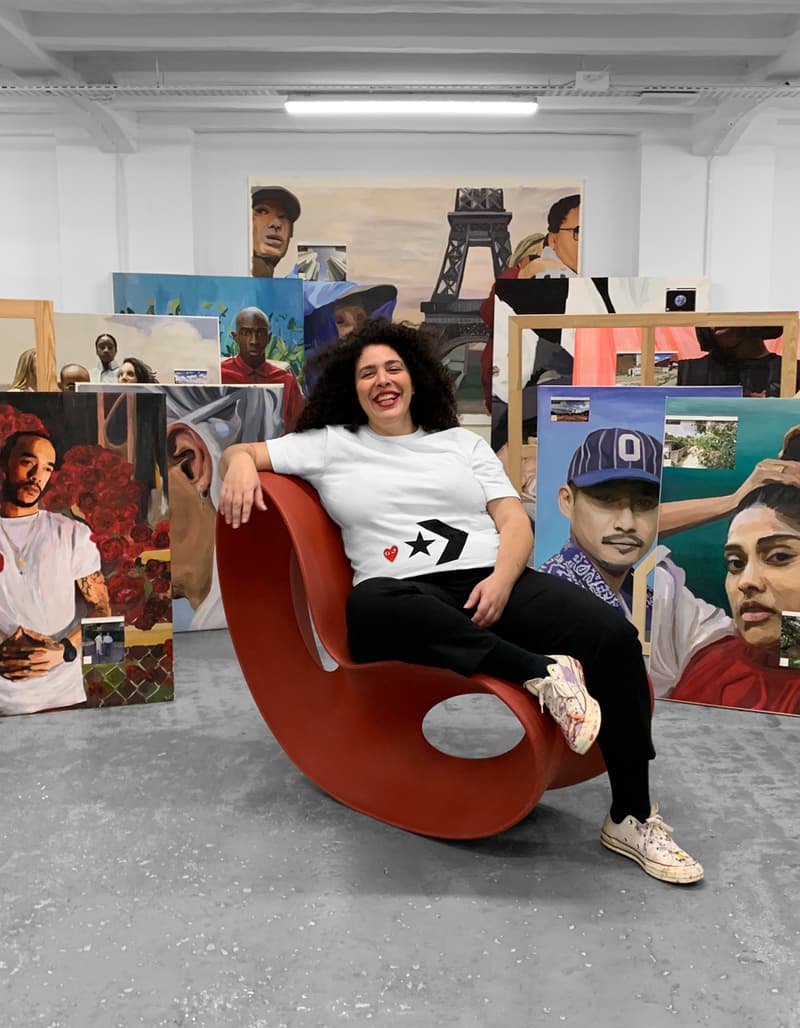 3 of 8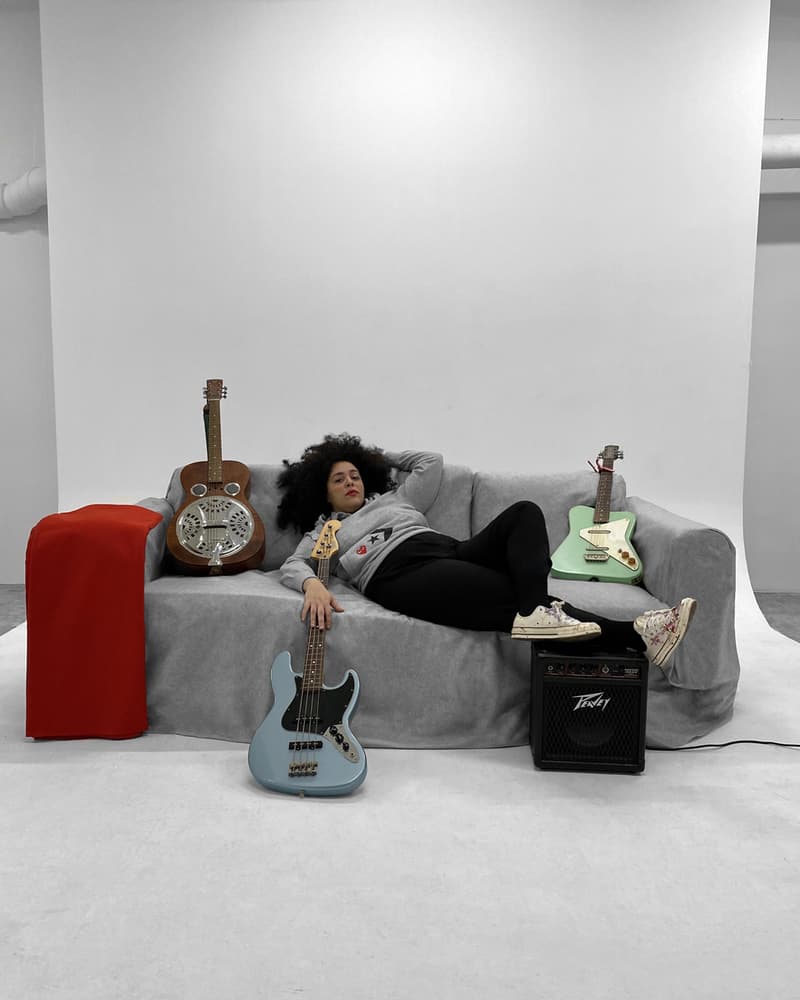 4 of 8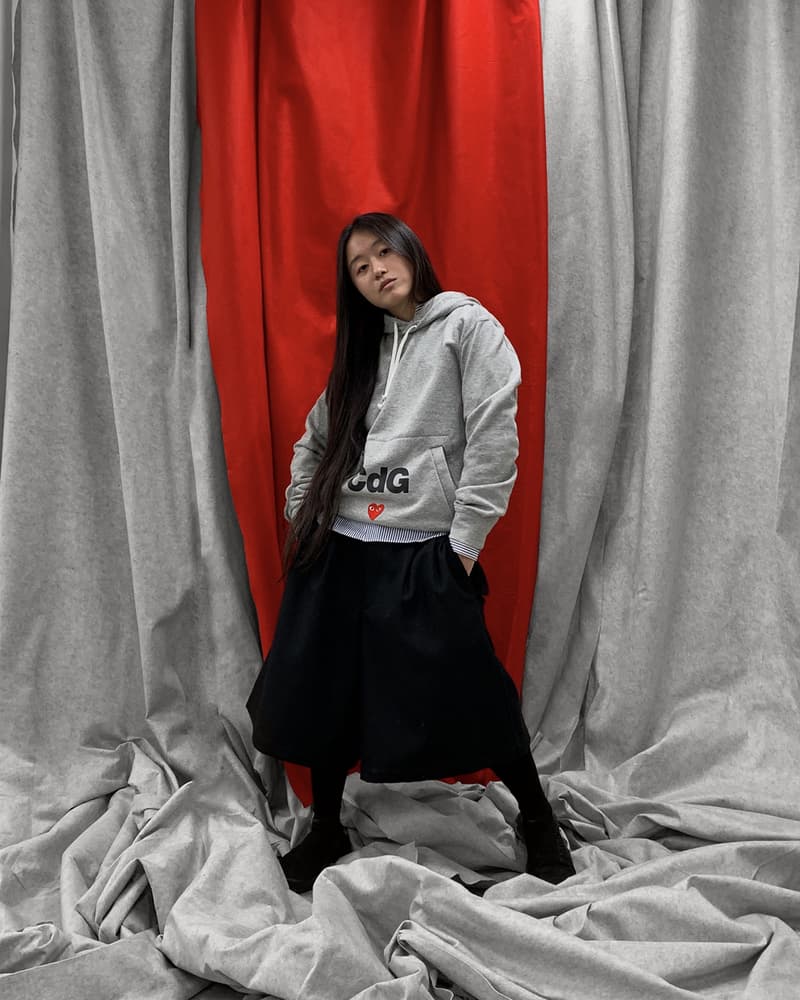 5 of 8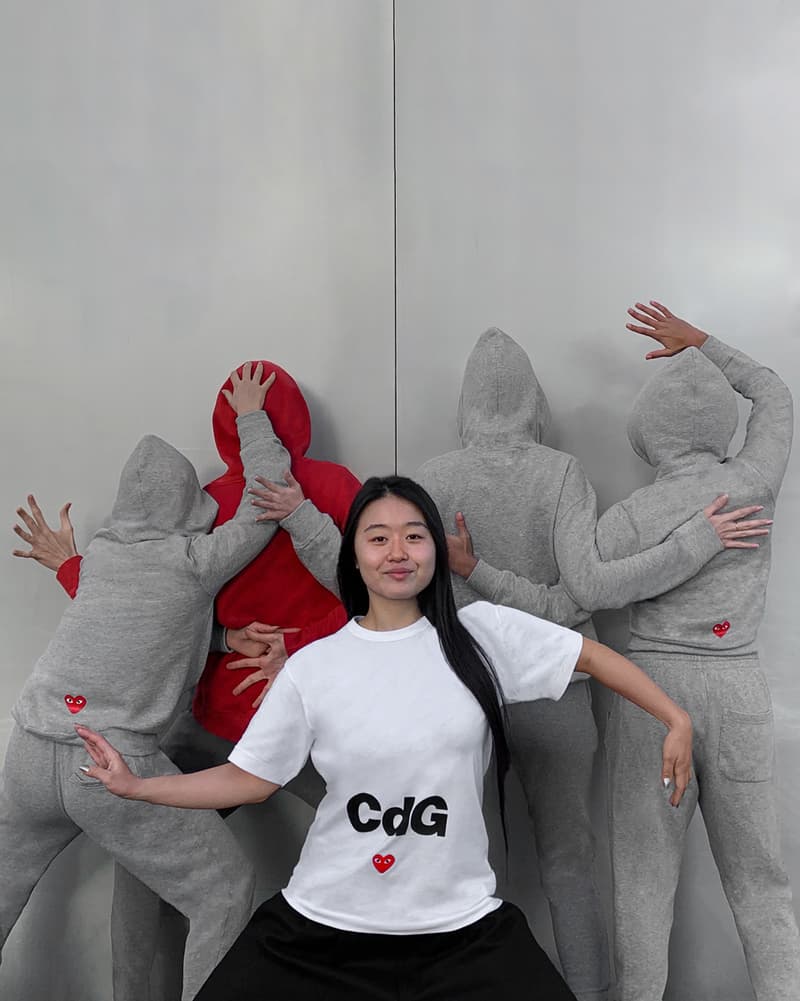 6 of 8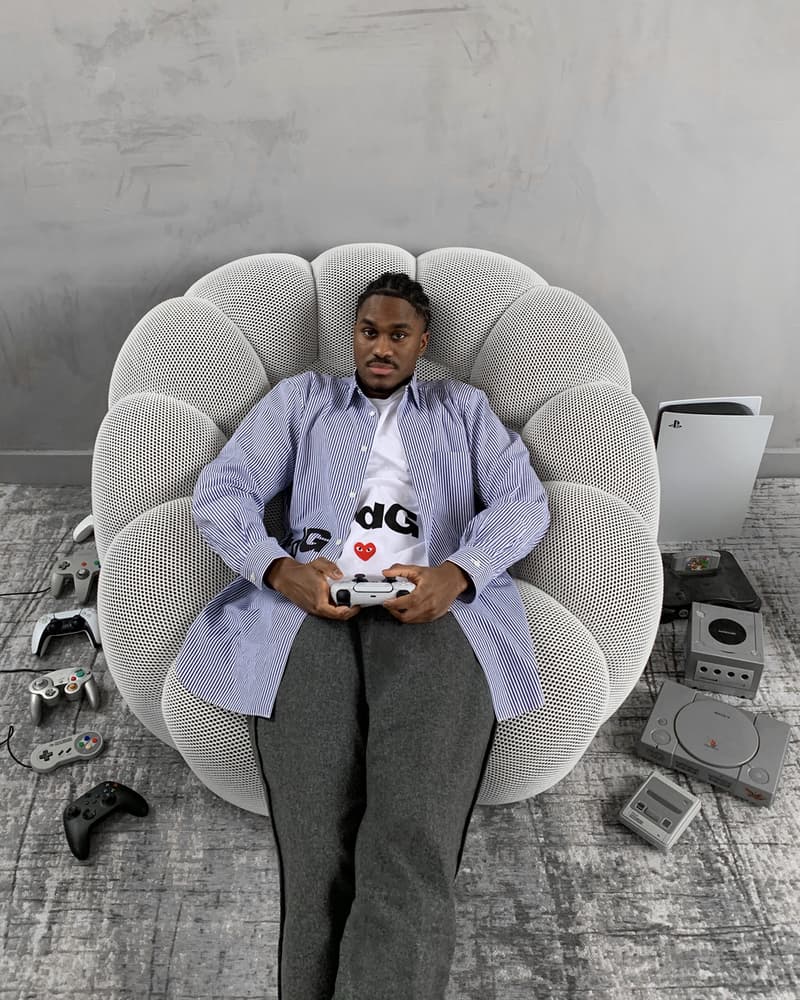 7 of 8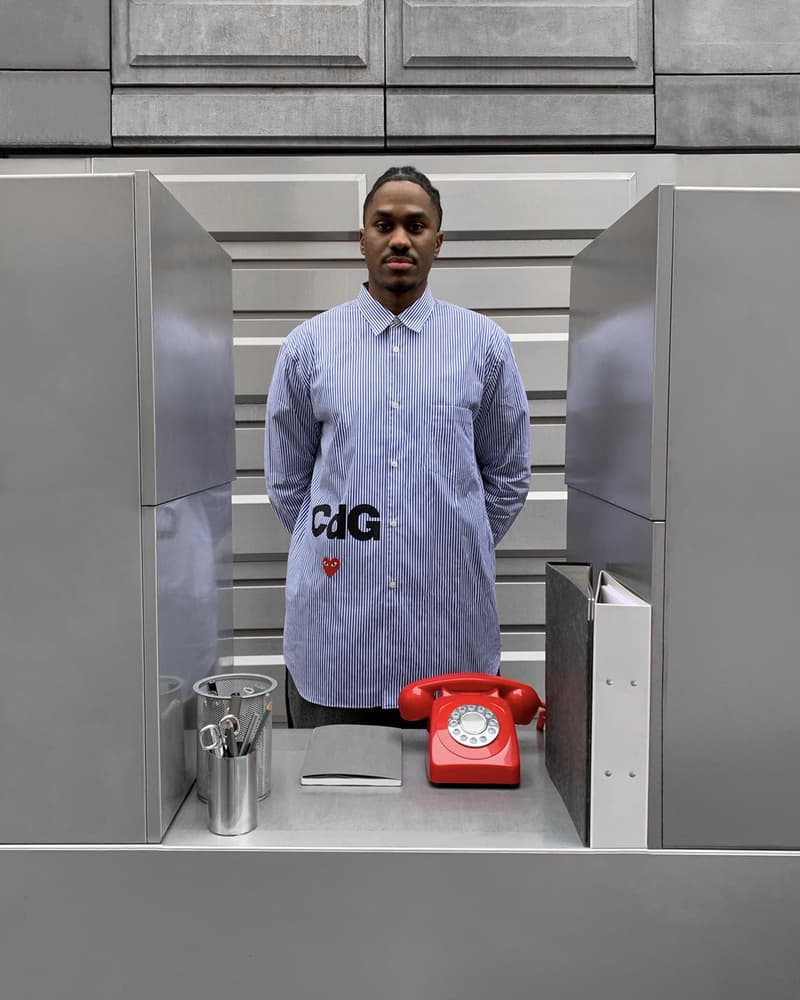 8 of 8
The spirit of PLAY TOGETHER is captured in this campaign concepted and shot by Paris-based Jean Jacques Ndjoli, entitled Role Play. Ndjoli's friends Malina, Basile, Johanna and Julien have each been shot both at play and at work, illustrating the collection's versatility and universality. Of course, the iconic heart and eyes logo maintain its presence, evoking a symbol, a feeling.
COMME DES GARÇONS PLAY's recent "PLAY TOGETHER" Nike collaboration immediately flew off Japanese store shelves when it launched earlier this month, but that was only a taste of what's to come. Parisian photographer Jean Jacques Ndjoli, who lensed a CdG PLAY editorial last year, is rejoining the Japanese sub-label for another community-driven campaign dubbed "Role Play," which highlights new wares created in partnership with both The Swoosh and Converse.
Envisioned and lensed by Ndjoli, the campaign sees his friends Malina, Basile, Johanna and Julien lensed at both work and play in homage to the inherent joy imparted by CdG PLAY's effortless apparel and iconic heart logo. For the first time, Converse serving up more than collaborative Chuck Taylors, emblazoning its Chevron logo adjacent to a tiny CdG PLAY heart on a white tee and grey hoodie, identically to Nike.
This new iteration of the ongoing "PLAY TOGETHER" series also includes "CDG"-branded items, indicating a joint effort with the collaboration-driven CDG">COMME des GARÇONS CDG sub-label. This includes another white T-shirt and grey hoodie, as well as a classic striped shirt, finished in an understated blue and white stripe pattern.
All seven pieces from the "PLAY TOGETHER" capsule launch March 5 via Dover Street Market's web-store, its global outposts and COMME DES GARÇONS flagships, retailing for $100 USD to $280 USD apiece.
Of course, plenty of other COMME des GARÇONS collaborations are arriving at stores across the globe: COMME des GARÇONS SHIRT's ASICS Tarther recently saw international release.