Netflix Stocks Reach an All-Time High and Warby Parker Goes Public in This Week's Business and Crypto Roundup
While new data suggests that Gucci has been subtly raising the prices of its bags.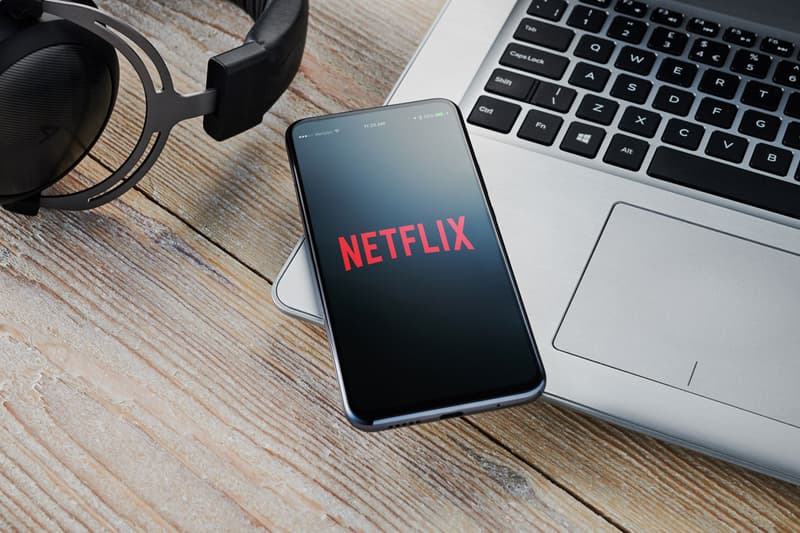 Many brands are starting to see a recovery despite the challenges initially brought on by the pandemic. Some businesses, especially ones that focused efforts on expanding e-commerce ventures, have even seen profits rise even higher than before.
HYPEBEAST has rounded up the top business and crypto stories of the week so you can stay in the know about trends across industries.
Business
Netflix's popular survival K-drama Squid Game has catapulted the streaming platform's stock to new highs, Forbes reported. The stock closed at $610.34 USD as of yesterday.
She's an icon. She's a legend. And she is the moment. pic.twitter.com/jnJoG831YL

— Netflix (@netflix) September 30, 2021
Eyewear maker Warby Parker began trading on the New York Stock Exchange via a direct listing on Wednesday, debuting at $54.04 USD a share. It now trades under the ticker symbol WRBY.
A collective of former and current employees at Jeff Bezos' Blue Origin have published an open letter accusing the company of cultivating a "toxic" workplace. "In our experience, Blue Origin's culture sits on a foundation that ignores the plight of our planet, turns a blind eye to sexism, is not sufficiently attuned to safety concerns, and silences those who seek to correct wrongs," the letter concluded.
Even as a communicator, speaking out may not have been possible for me – given how difficult & scary it is – without the spectacular support from @Lioness_Stories. These are trustworthy women who are doing good work. Stories matter – if you have one to tell, reach out to them! https://t.co/G0qi0QeotS

— Alexandra Abrams (@Ally_Abrams) October 1, 2021
A leaked Facebook study indicates that followers of celebrity Instagram accounts often experience negative feelings after viewing their content on the platform. The internal research from the social media giant was leaked and published earlier this week by The Wall Street Journal.
New data released by Morgan Stanley suggests that Gucci has been subtly raising the prices of its popular bags in recent months. Morgan Stanley cited a report from the Chinese trade newsletter Fashion Business Daily, which noted that last Friday, Gucci raised its prices in China for several key products.
Crypto
Epic Games CEO Tim Sweeney announced on Twitter that the company will not be creating any NFTs. He cited an "intractable mix of scams" involved in the burgeoning industry.
Replied:

We aren't touching NFTs as the whole field is currently tangled up with an intractable mix of scams, interesting decentralized tech foundations, and scams.

— Tim Sweeney (@TimSweeneyEpic) September 27, 2021
Crypto exchange platform Coinbase will soon allow customers to directly deposit their paychecks as cryptocurrency in their accounts. Customers using the service will be able to select what percentage of their paychecks they wish to deposit into their digital wallets, and deposits can be made in both USD or a cryptocurrency of their choosing.
Trust No One: The Hunt for the Crypto King follows a group of investors turned amateur detectives. Gerry Cotton founded Quadriga Fintech Solutions which operated QuadrigaCX, the largest crypto exchange in Canada at the time.
You're invited to the home of true crime, where the truth is unbelievable. pic.twitter.com/IBdRcOI0fI

— Netflix (@netflix) September 23, 2021
Estonian rap artist Tommy Cash joined forces with fashion designer Rick Owens to present a full collection of six GIFs from his latest video for "Mona Lisa," off his 2018 album, ¥ € $. The duo on Wednesday launched an NFT auction for the first of the six digital assets via Foundation, titled "MONA LISA: 2 IS BETTER THAN 3."
Testifying before the House Committee on Financial Services, Federal Reserve chairman Jerome Powell was asked if the central bank is considering following in the footsteps of China, which has recently implemented a ban on all crypto transactions. In response, Powell emphasized that there is currently "no intention to ban them."