McDonald's Announces the Return of the McRib
Celebrating the 40th-anniversary of the iconic sandwich.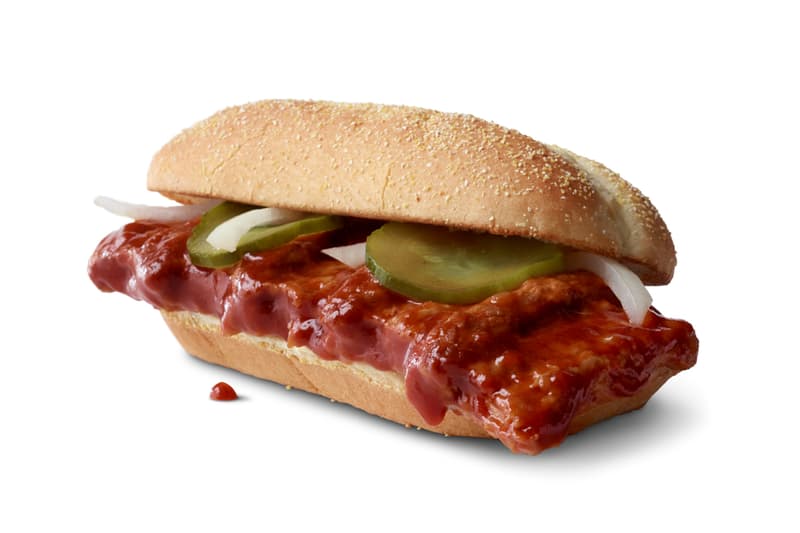 To the delight of die-hard McDonald's fans, the fast-food chain has now announced the return of the McRib. Marking the 40th-anniversary of the iconic sandwich, the McRib will be available throughout the nation come November 1 for a limited time only.
Making its debut four decades ago in Kansas City (1981), the McRib has continued to stand as a fan-favorite stateside and internationally. Representing a unique intersection between food and pop culture, the sandwich is known for its unmistakable BBQ sauce slathered seasoned boneless pork patty topped with slivered onions and dill pickles, served on a homestyle bun.
"In the 80s, the masterminds behind McDonald's food innovation had a truly unique idea: an undeniably delicious sandwich that could be enjoyed during the colder seasons," said Mike Bullington, Senior Archives Manager at McDonald's. "Whether you're a McRib loyalist or first timer, there is no denying that the McRib is one of the most iconic sandwiches of the last four decades and we have thousands of emails and tweets from fans to prove it."
The McRib will be available in the United States November 1 for a limited time at participating McDonald's restaurants via carry-out, at the Drive-Thru, on the McDonald's App and through McDelivery.
View this post on Instagram
For more food and beverage news, FamilyMart and Calbee deliver Famichiki-flavored chips.