Grimes Shares New Single "Love" After Split With Elon Musk
Saying she wrote the song in response to 'privacy invasion, bad press, online hate and harassment by paparazzis.'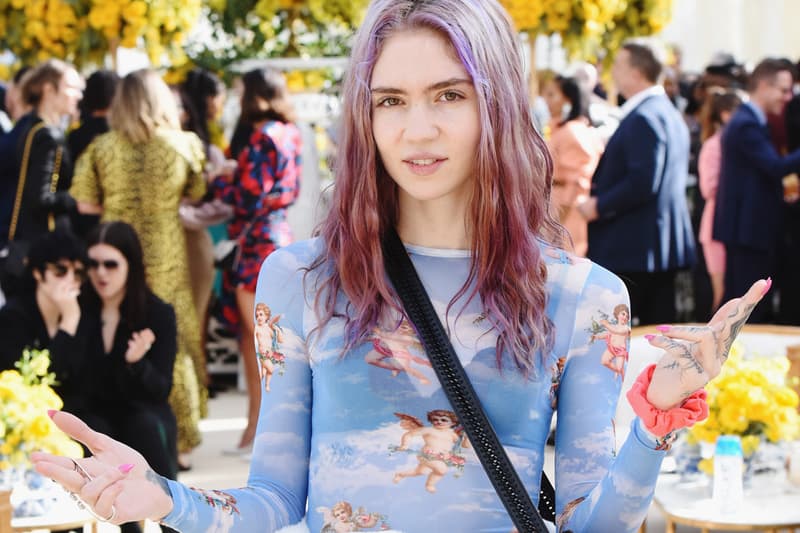 Grimes has shared a new song called "Love" via her Instagram account. In the slow-motion video, posted on September 30, the singer dances up close to the camera and wields a lightsaber as the single plays in the background.
"Nobody understands because everything they hate is everything I love," she sings in the audio.
View this post on Instagram
The song arrives approximately one week after Grimes and Elon Musk announced that they are "semi-separated." Musk described the split as being due to the distance between their two jobs, with Grimes working primarily in Los Angeles, whereas Musk's SpaceX and Tesla both have facilities in Texas. The two had publicly announced their relationship at the Met Gala in 2018 and in 2020, welcomed their son, X Æ A-Xii.
"I wrote and produced this song this week in response to all the privacy invasion, bad press, online hate and harassment by paparazzis I've experienced this week," Grimes further elaborated in the caption of the video.
While Grimes hasn't officially dropped music since last year, she's previewed a few unreleased songs on Discord and across her social media accounts in recent months, including a potentially forthcoming "space opera."
In other music news, Lil Wayne and Rich The Kid dropped the joint album Trust Fund Babies.