Cardi B Joins OnlyFans
Promising exclusive behind-the-scenes content.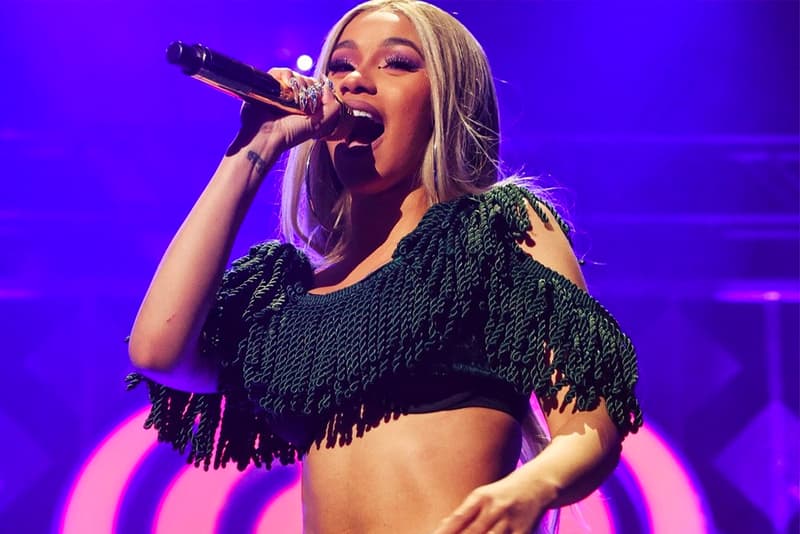 Cardi B is officially on OnlyFans. The "WAP" collaborator launched her account with a special message on Instagram, revealing what people can expect when they subscribe to her platform.
To set the record straight, the GRAMMY winner clarified that she will not be showing anything explicit on her account. Fans will instead be treated to behind-the-scenes content (beginning with the "WAP" music video) and glimpses into her personal life as she addresses ongoing rumors and connects closer with her fans.
"On my OnlyFans, I will be putting the BTS of the "WAP" music video. Not only the day of that music video, but just like, the whole process of it — days before, me trying to rehearse, me trying do a f*cking split on a f*cking chair after I haven't stretched out for f*cking almost a year," Cardi B explained. "Just straight up real life content sh*t. You guys be mad nosy when it come to my life. I'm gonna be addressing certain sh*t in there."
The rapper's first post is a short yet exclusive behind-the-scenes clip from the shoot of her ELLE Magazine September 2020 cover. "I literally listened to the entire Teyana Taylor album shooting this cover. I know this clip is quick, but it[']s just a small dose of the content I got coming for ya," she wrote. "'WAP' music video BTS coming soon!"
In other music news, Spotify and RapCaviar have launched the "Day 1 Club" digital experience.