LVMH Revenue Drops 27 Percent in First Half of 2020
However, CEO Bernard Arnault underscores the conglomerate's "resilience."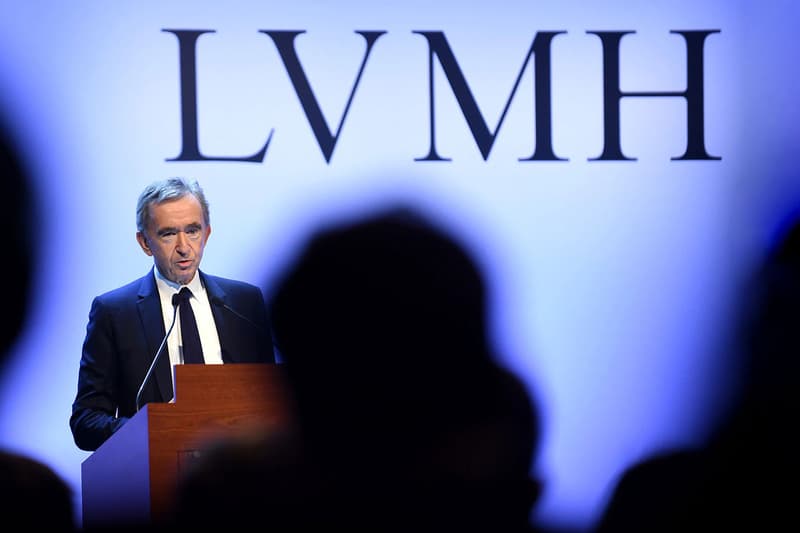 Few industries have been able to resist the ill effects of the coronavirus pandemic, especially the fashion industry. Following early signs of foreboding and negative Q1 and Q2 reports, luxury powerhouse LVMH has confirmed downtrodden financials from the first half of 2020.
Riding high on its hugely successful 2019, LVMH was poised for an even bigger 2020, prior to the pandemic. However, with the prolonged acquisition of the beleaguered Tiffany & Co. and sweeping declines across every market, LVMH has announced an overall 27 percent decline in revenue from the first half of 2019. Of course, a decline in sales means that LVMH still took in an impressive revenue of approximately €18.4 billion EUR (over $21.6 billion USD).
A striking decline in the first quarter of the year continued through the second quarter, though LVMH notes that there was some rebound in Asian markets late into Q2. Staple brands Louis Vuitton, Christian Dior and Moët Hennessy were even profitable, though LVMH's fashion business still suffered an adjusted 24 percent decline from 2019. The biggest decline was LVMH's watch and jewelry sales, which dropped 39 percent from the prior year, followed by selective retailing brands like Sephora and Le Bon Marché (a 33 percent drop).
The note of optimism threading through LVMH stands in stark contrast to the eye-popping losses. Strengthening sales in North America, Europe and Asia — especially China — are a key highlight. It also cites "strict cost management" as a reason for its fashion losses to reach 24 percent, as opposed to a worst case scenario 46 percent dip. Furthermore, LVMH notes that the pandemic's full impact upon its financial results "cannot be precisely assessed … without knowing the timetable for the return to normal business in the different areas where the Group operates."
"LVMH showed exceptional resilience to the serious health crisis the world experienced in the first half of 2020," Arnault said in a statement. "Our maisons have shown remarkable agility in implementing measures to adapt their costs and accelerate the growth of online sales. While we have observed strong signs of an upturn in activity since June, we remain very vigilant for the rest of the year. We continue to be driven by a long-term vision, a deep sense of responsibility and a strong commitment to environmental protection, inclusion and solidarity. In the current context, we remain even more firmly dedicated to showing continuous progress in these areas."
Other luxury fashion players have reported similarly discouraging 2020 financials, including Burberry and bankrupt Neiman Marcus.