EDEN Power Corp SS21 Studies the Style of Mushrooms
Abetted by the talents of Wretched Flowers and Crying Clover Candles.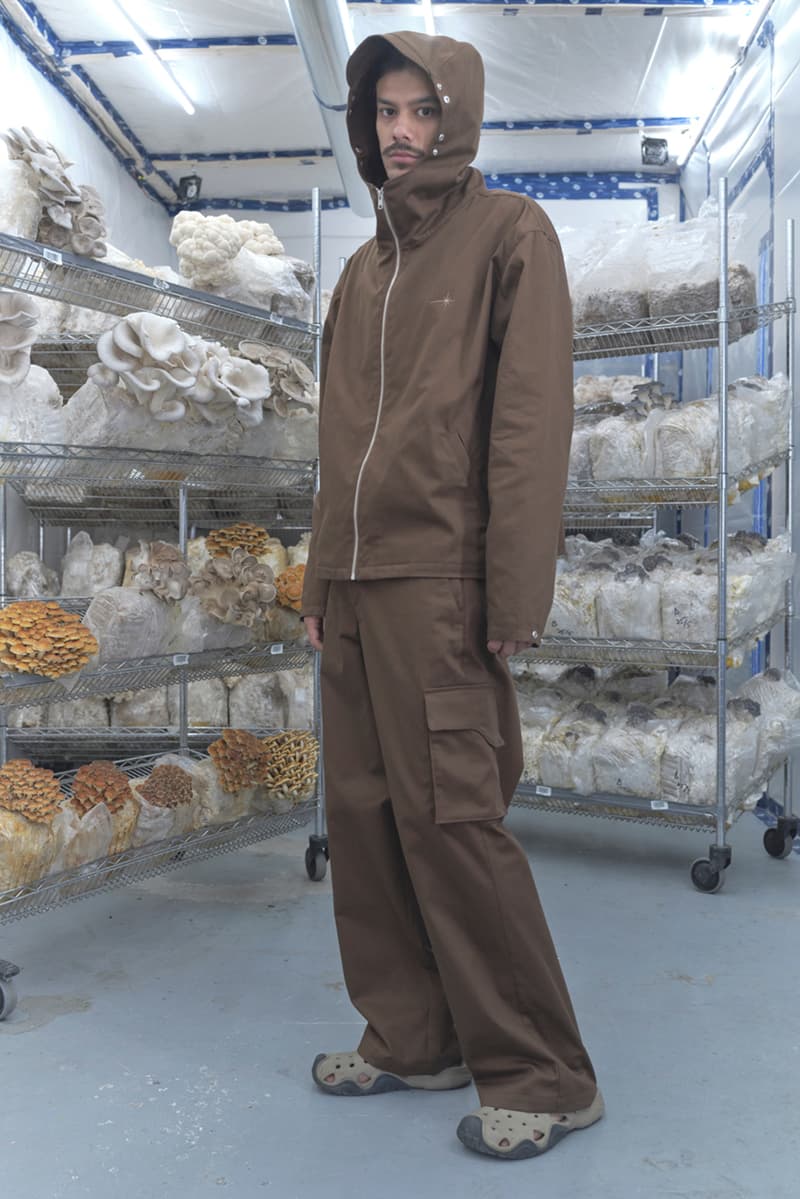 1 of 31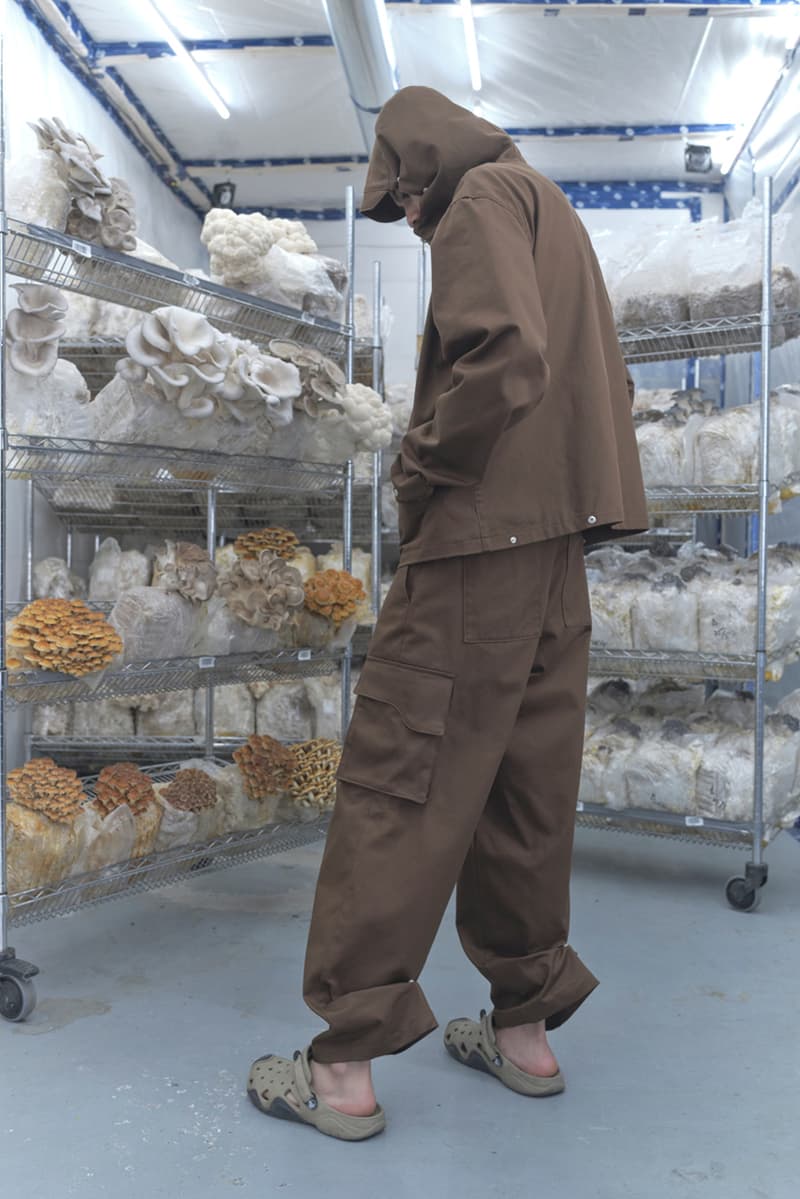 2 of 31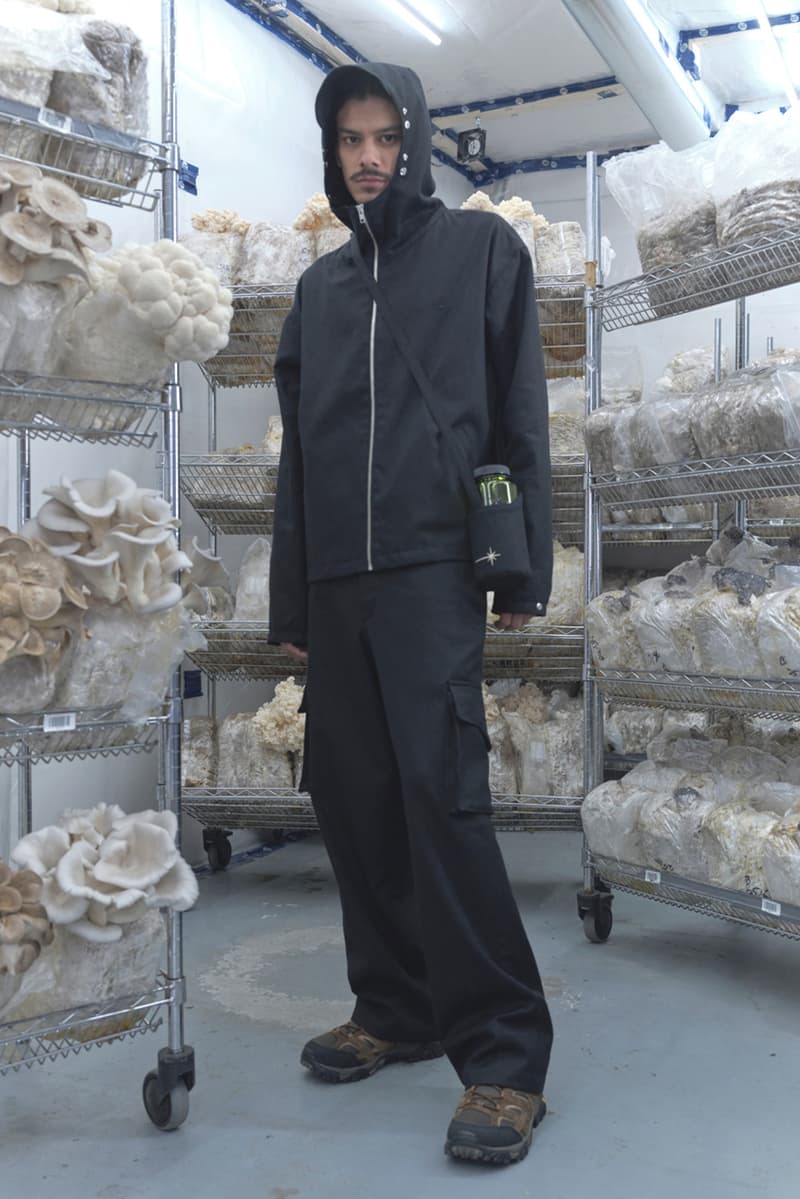 3 of 31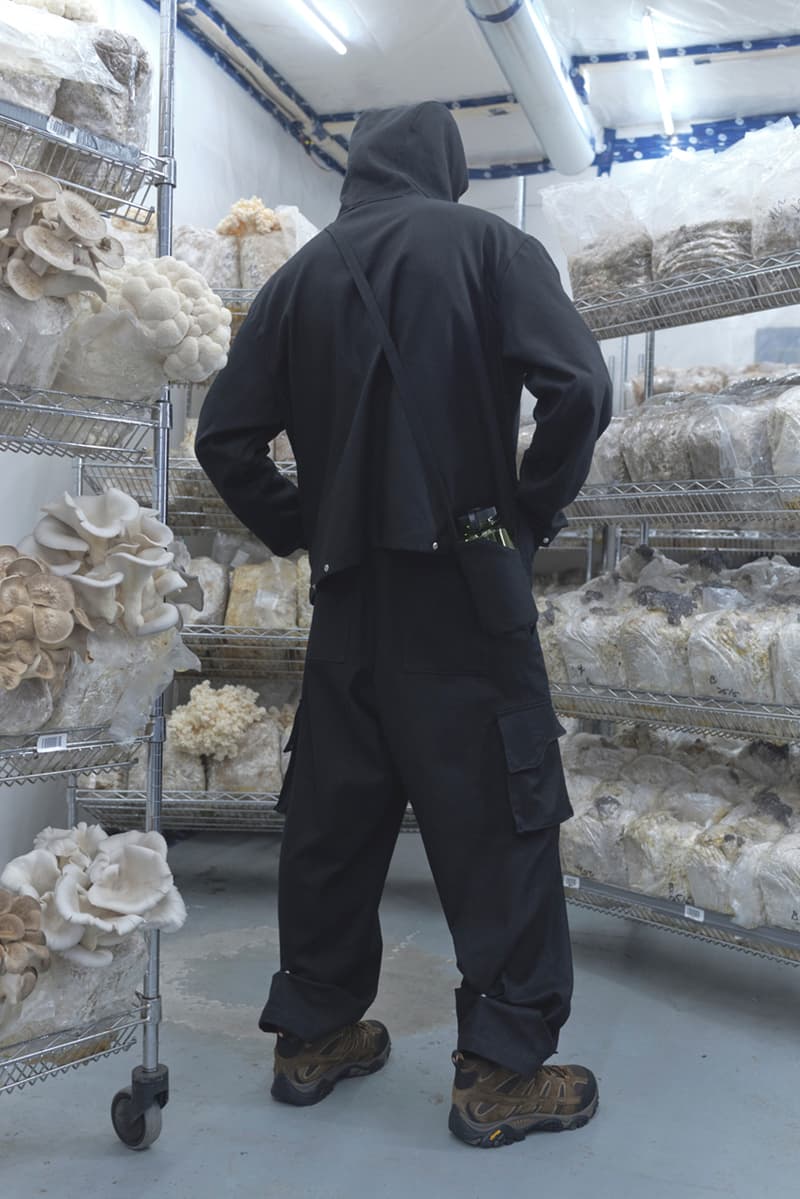 4 of 31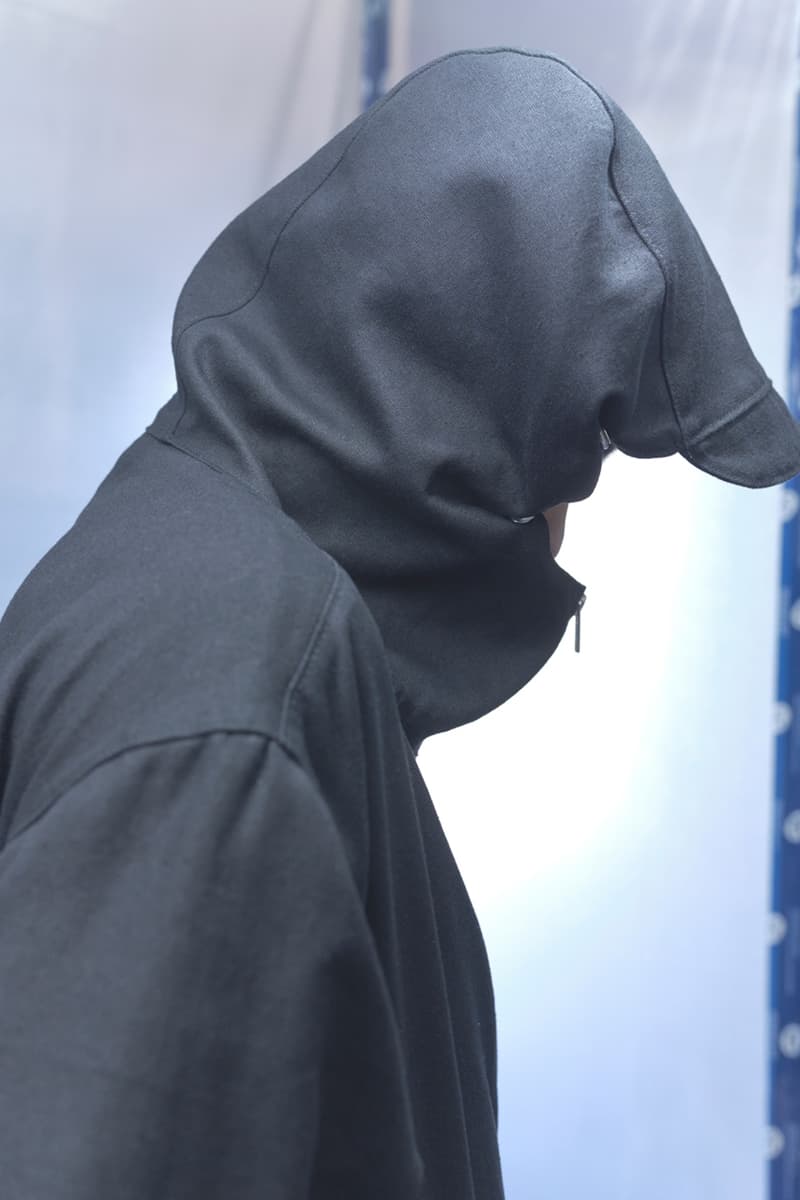 5 of 31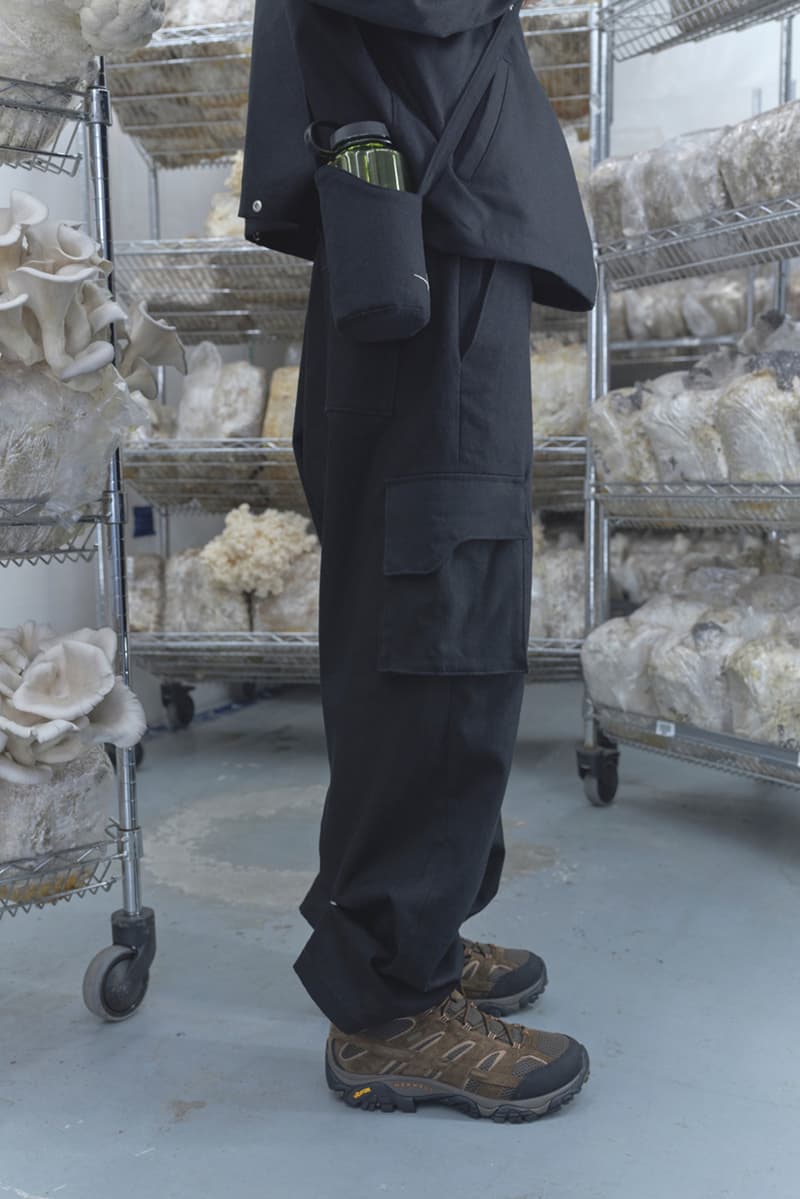 6 of 31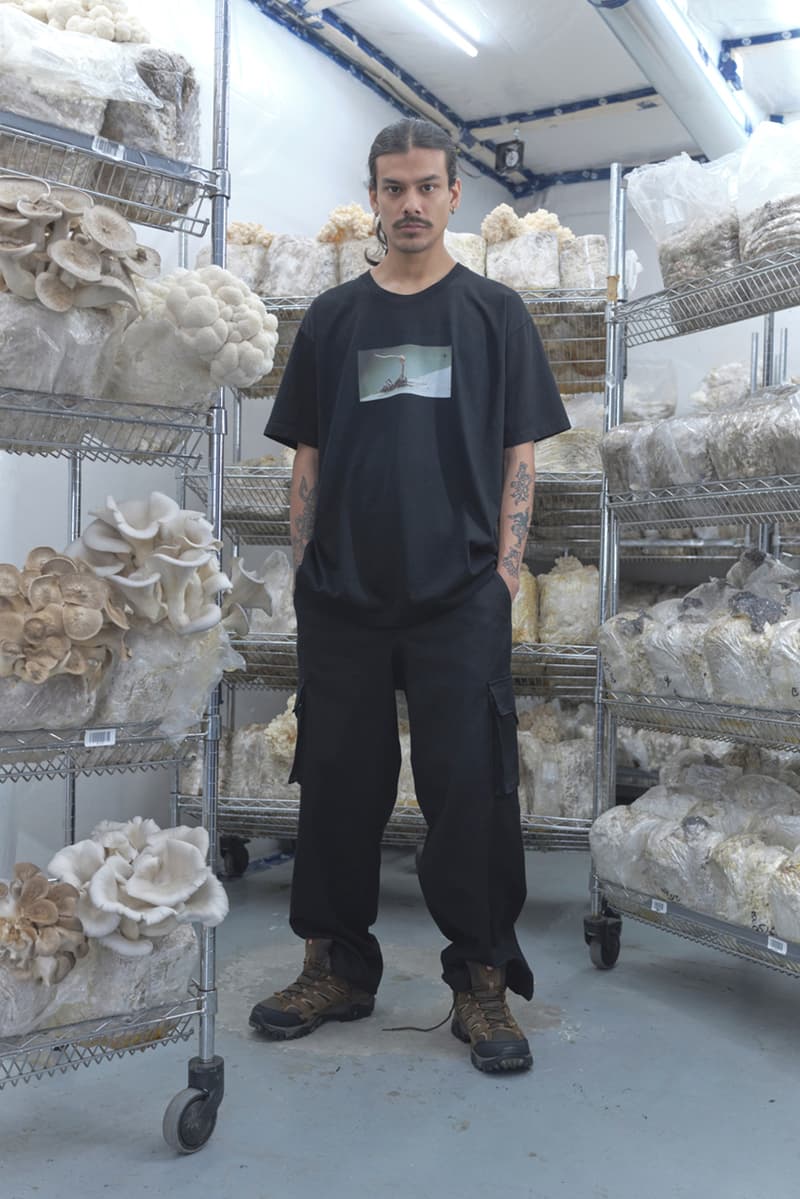 7 of 31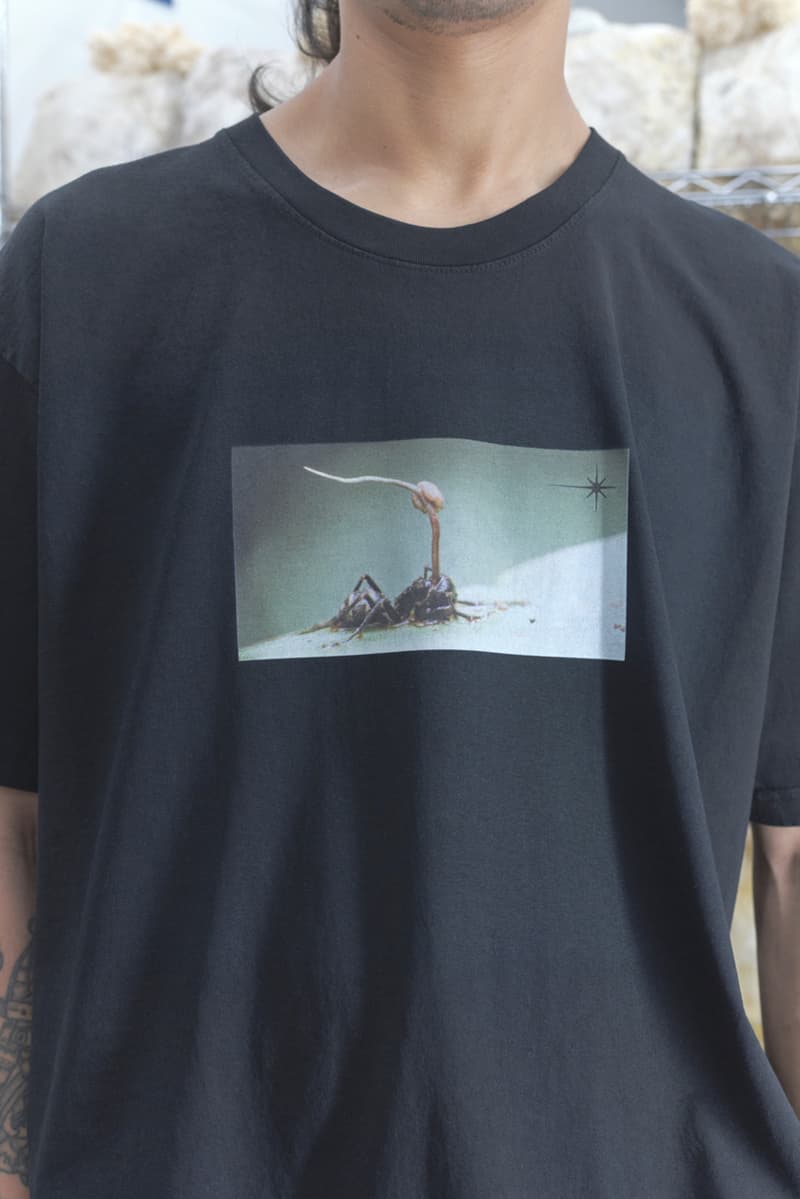 8 of 31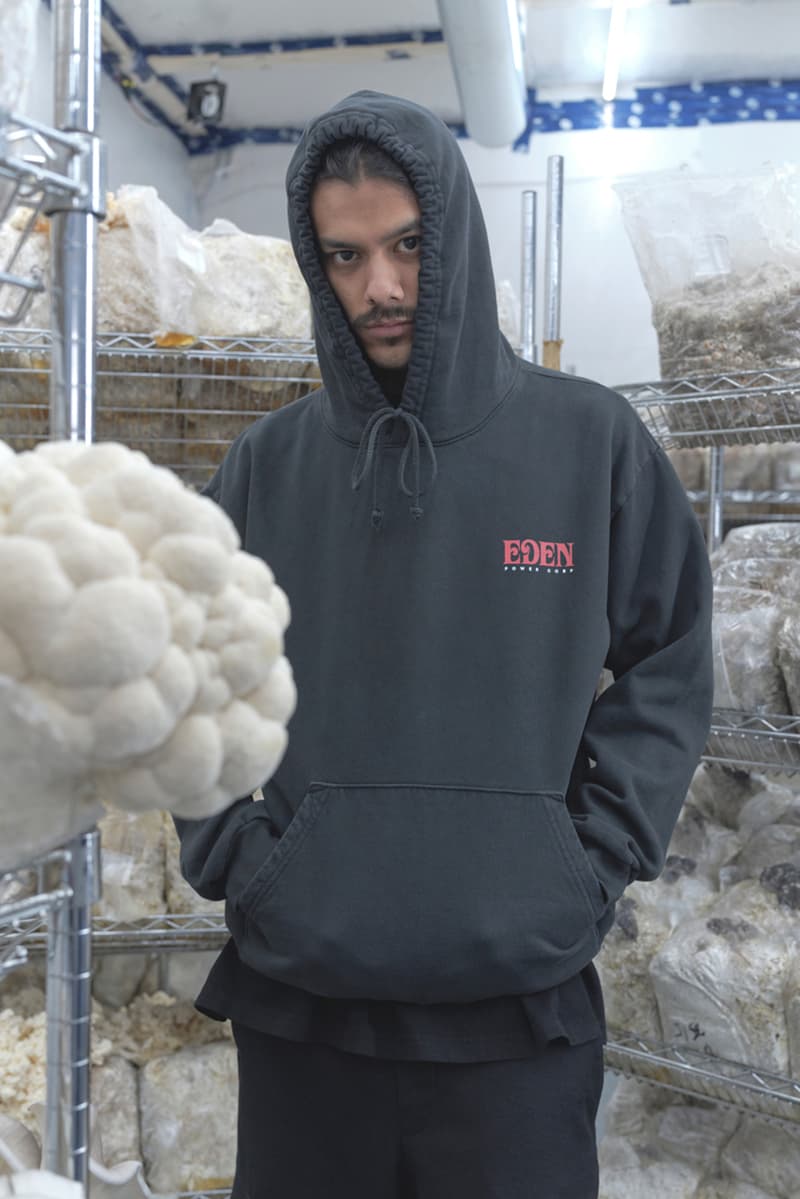 9 of 31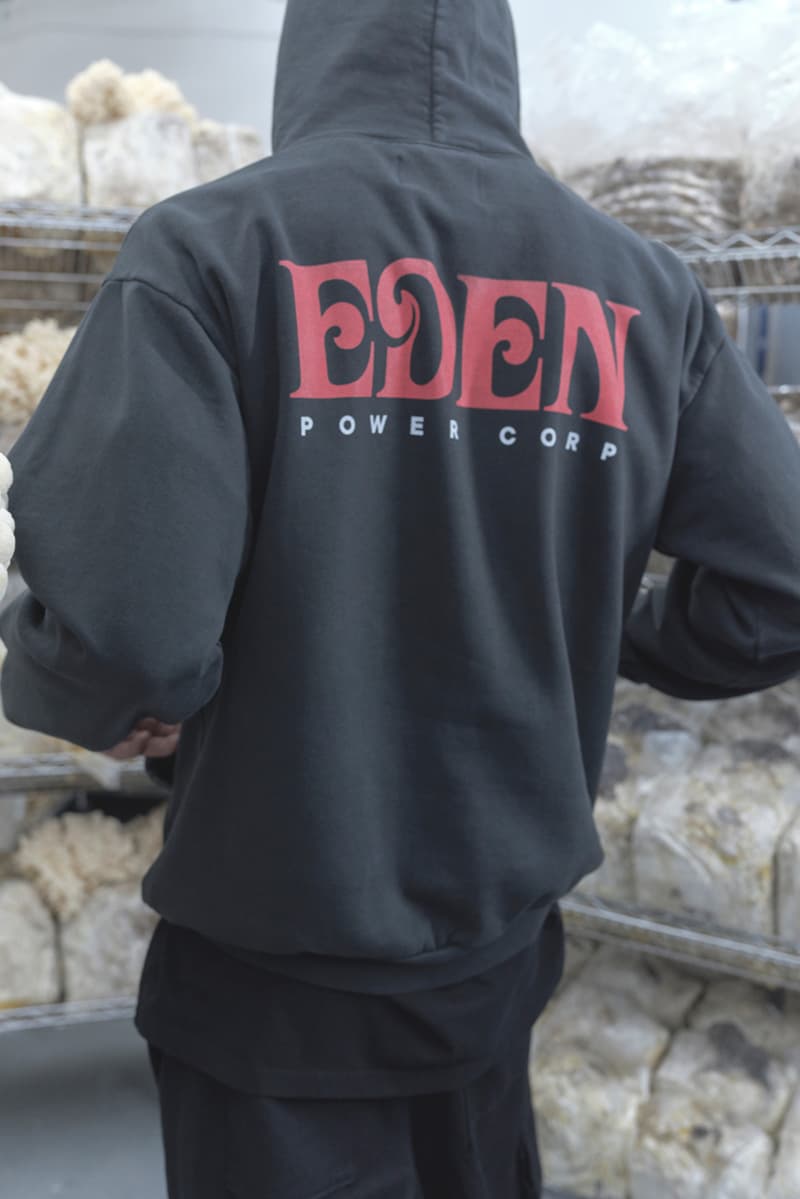 10 of 31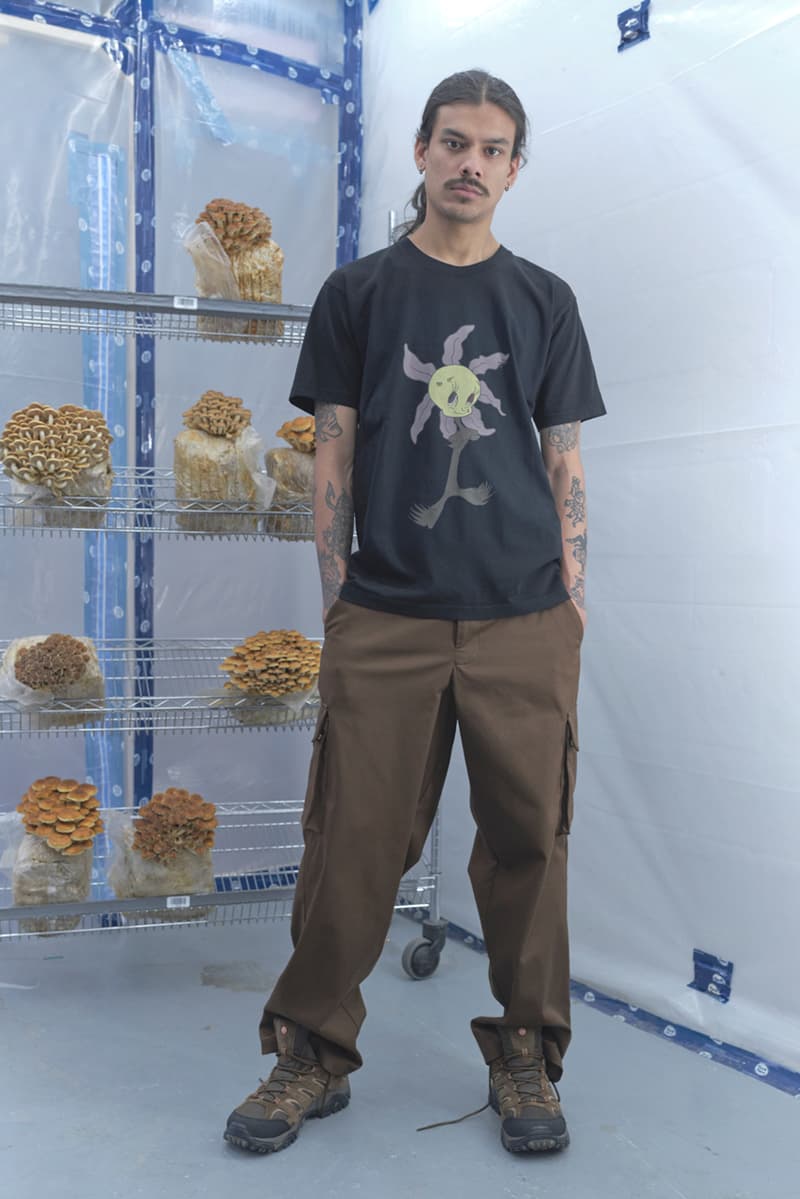 11 of 31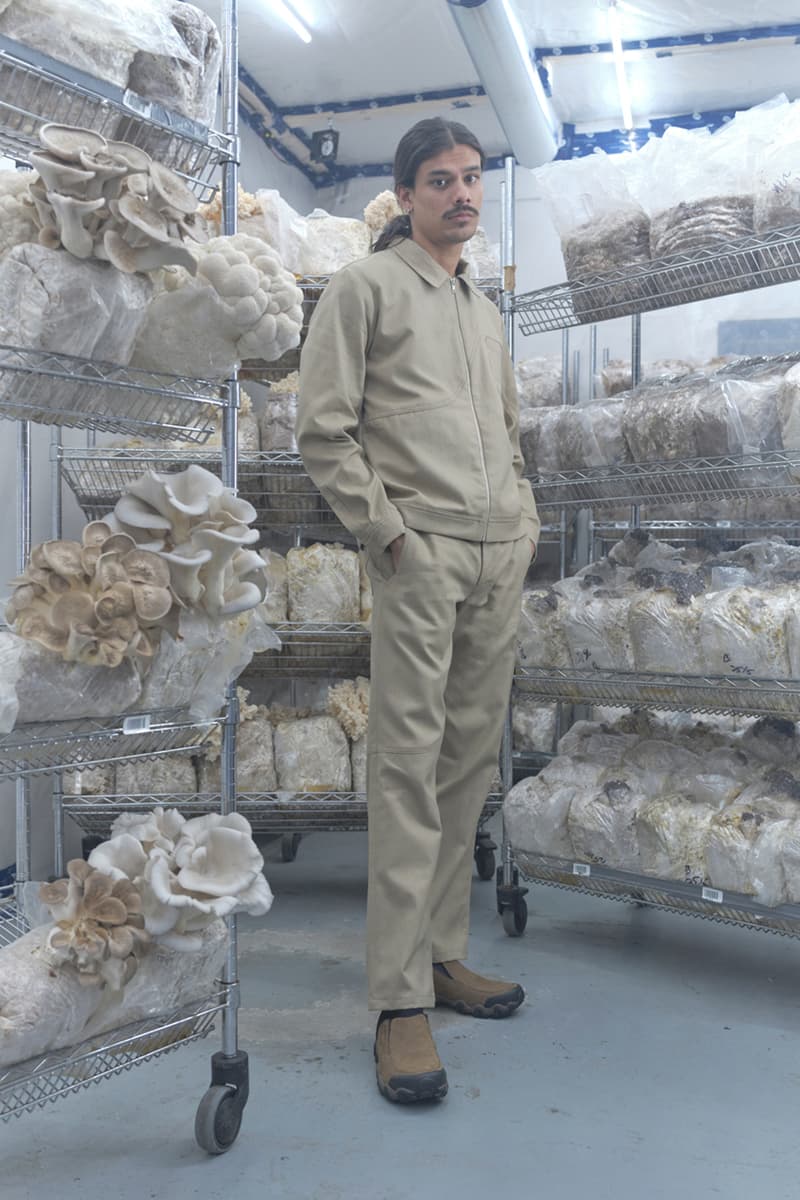 12 of 31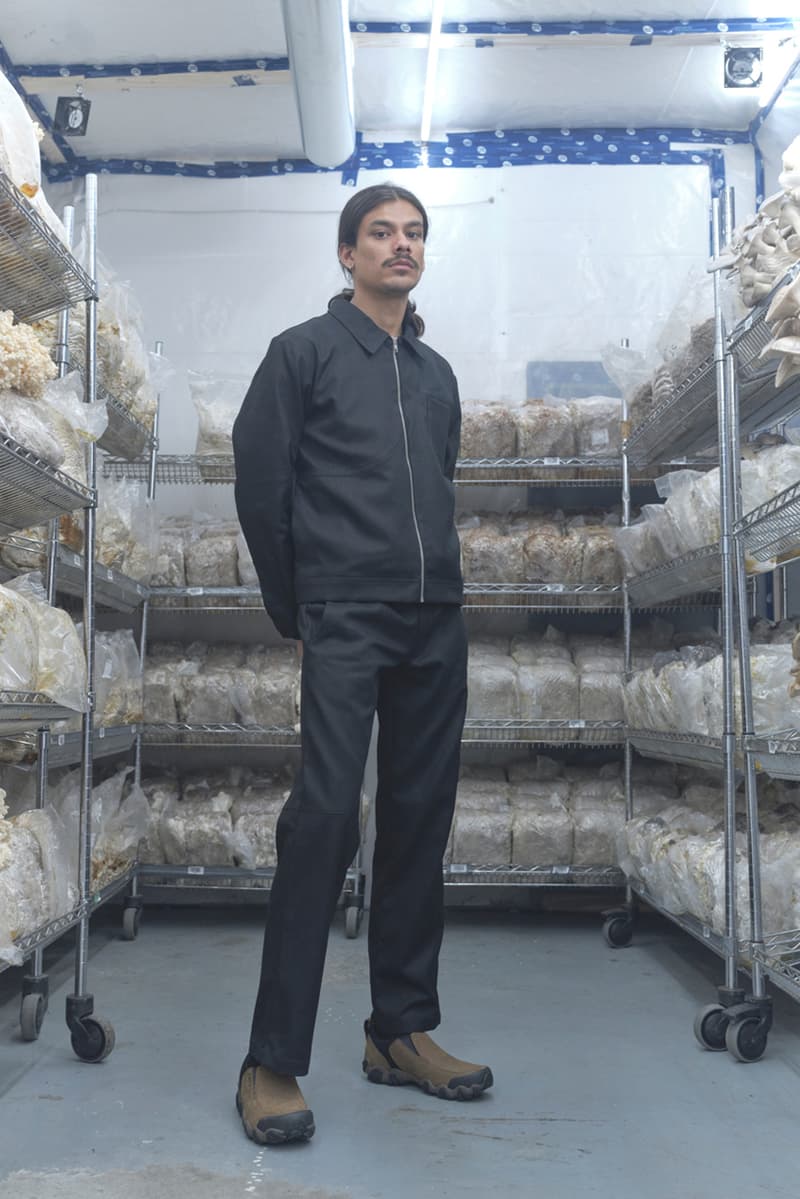 13 of 31
14 of 31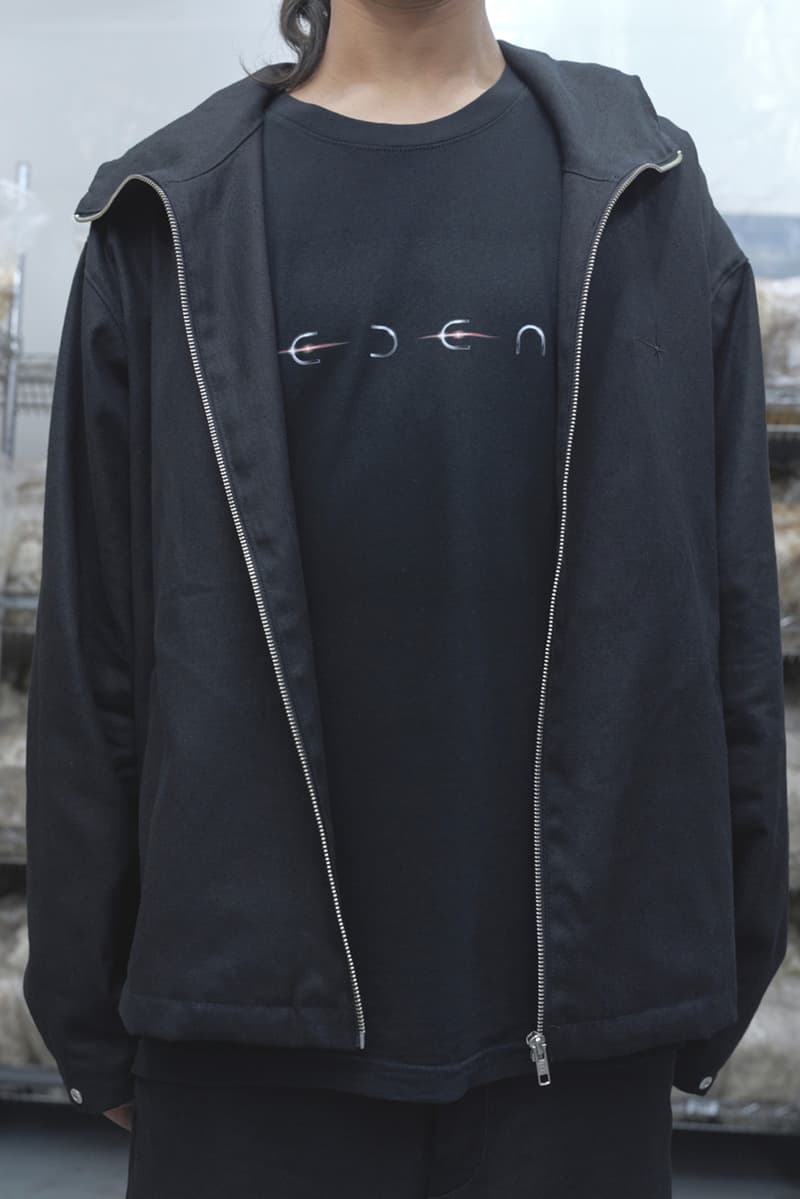 15 of 31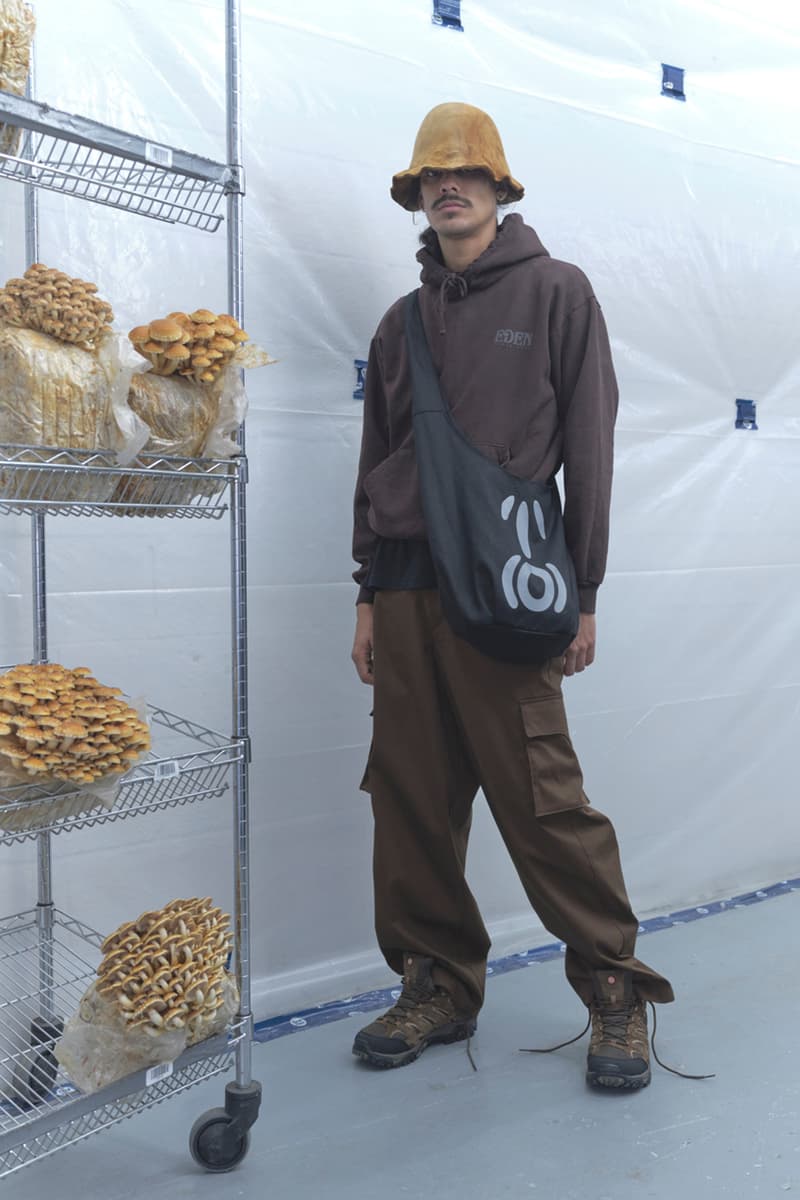 16 of 31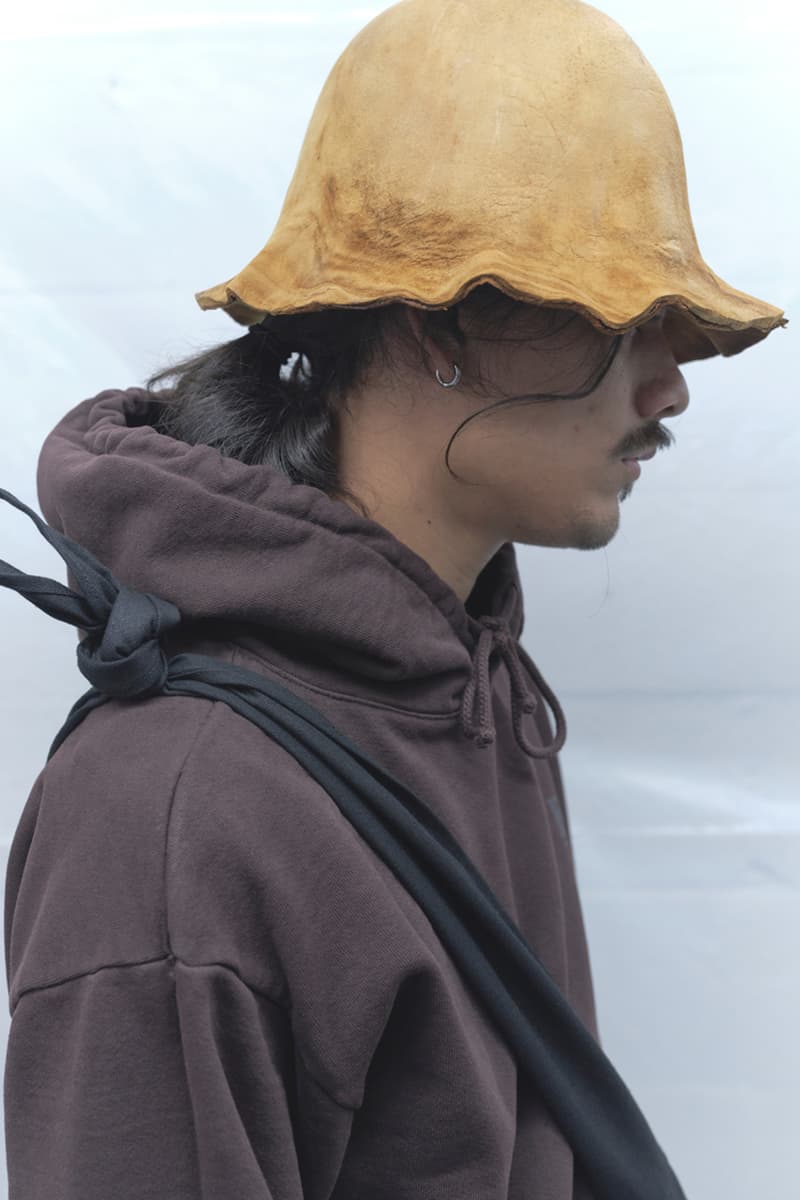 17 of 31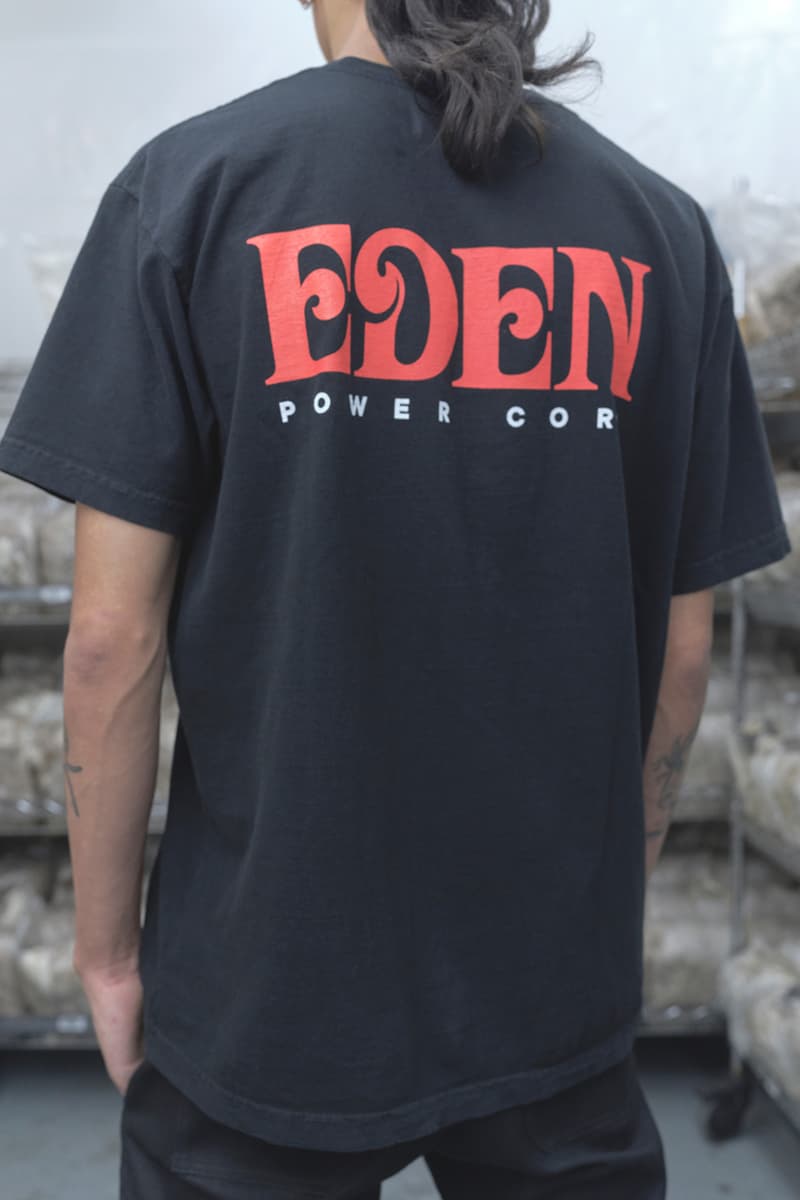 18 of 31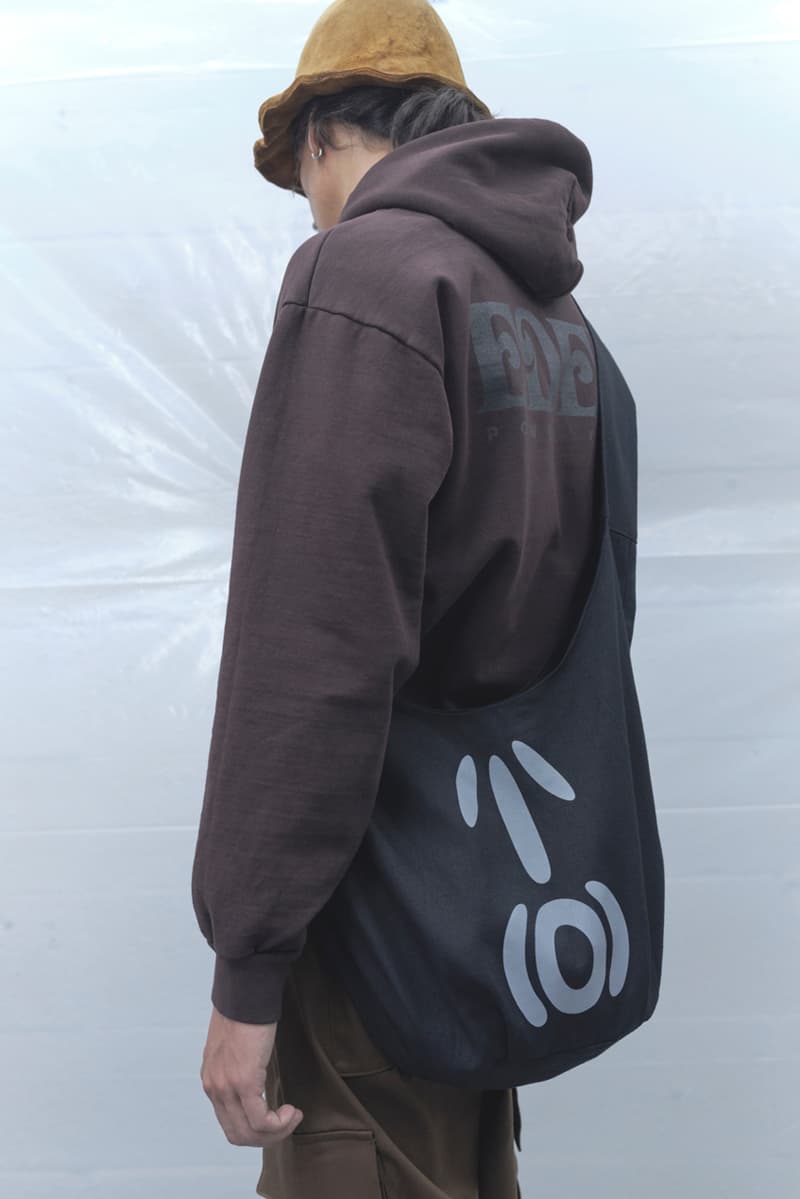 19 of 31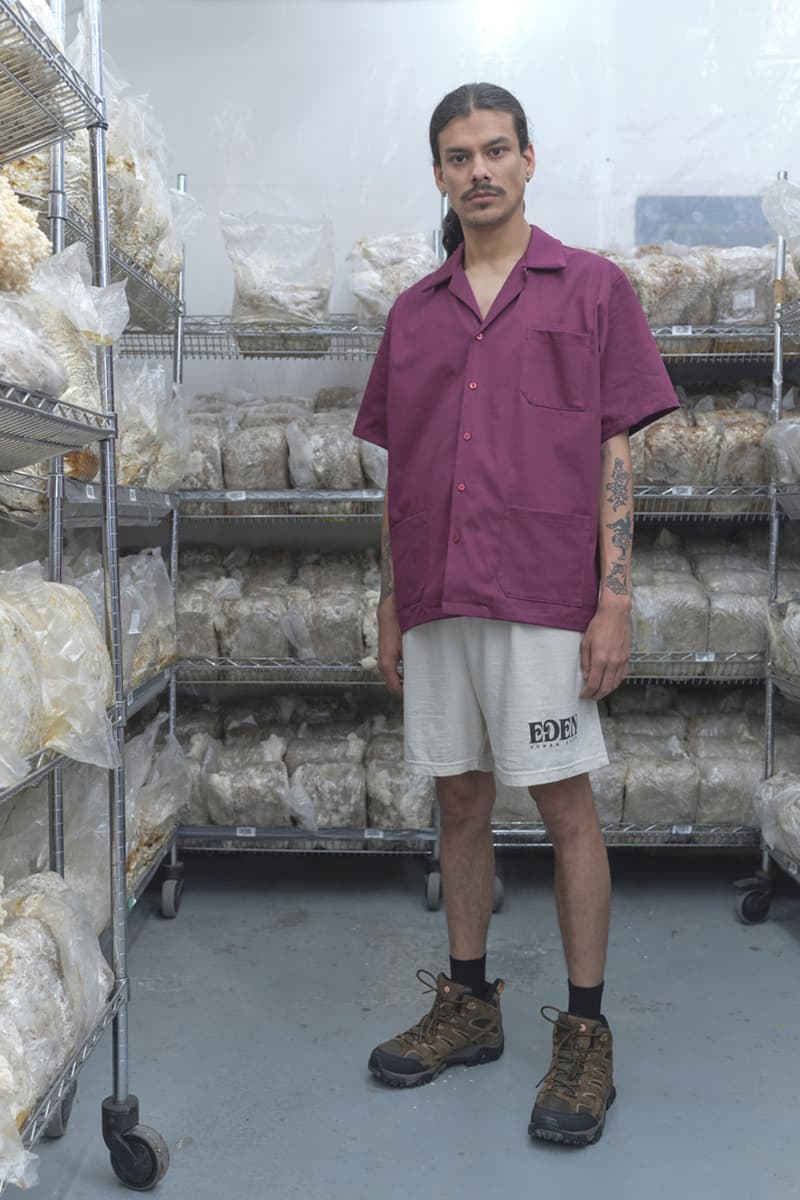 20 of 31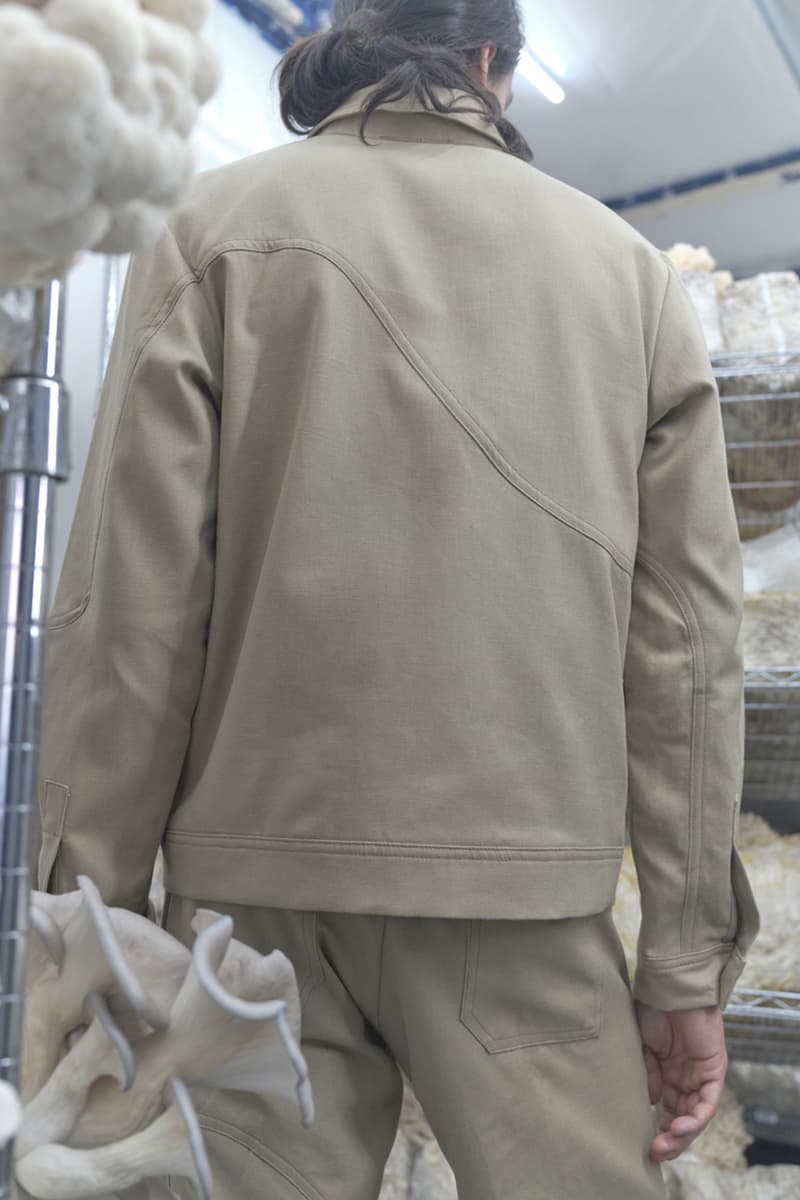 21 of 31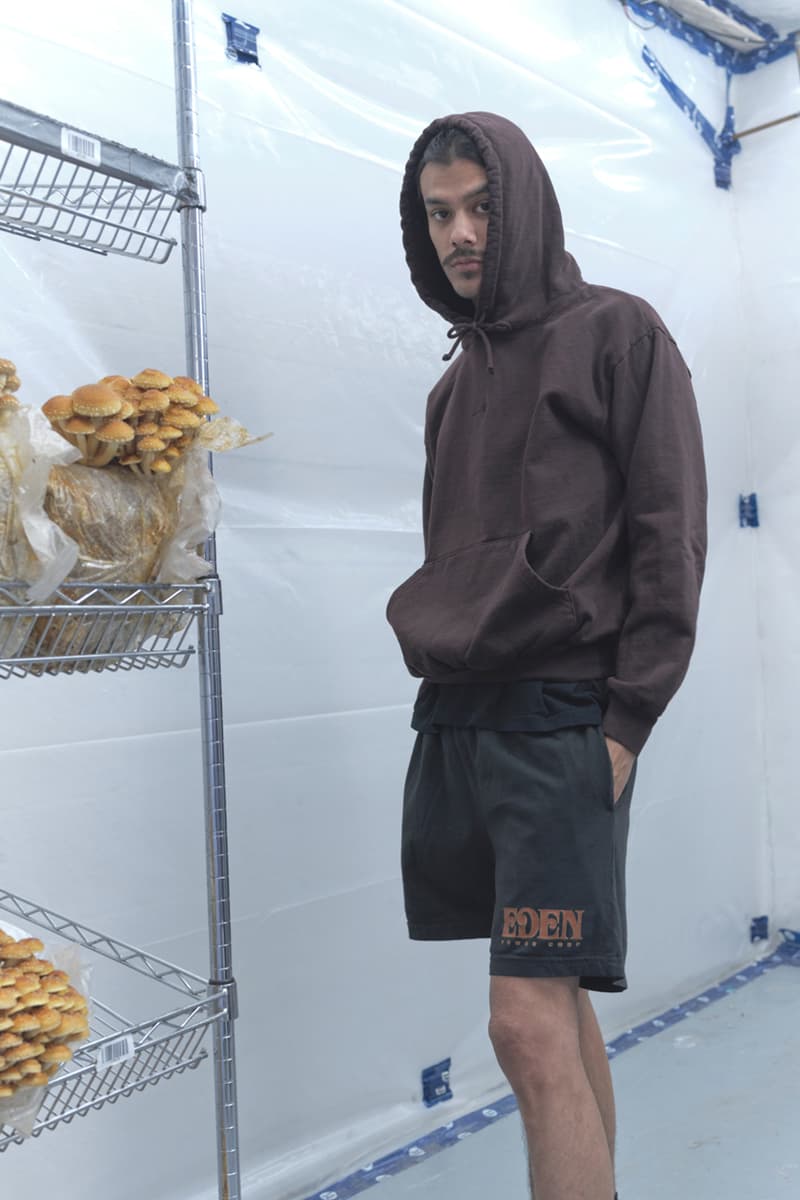 22 of 31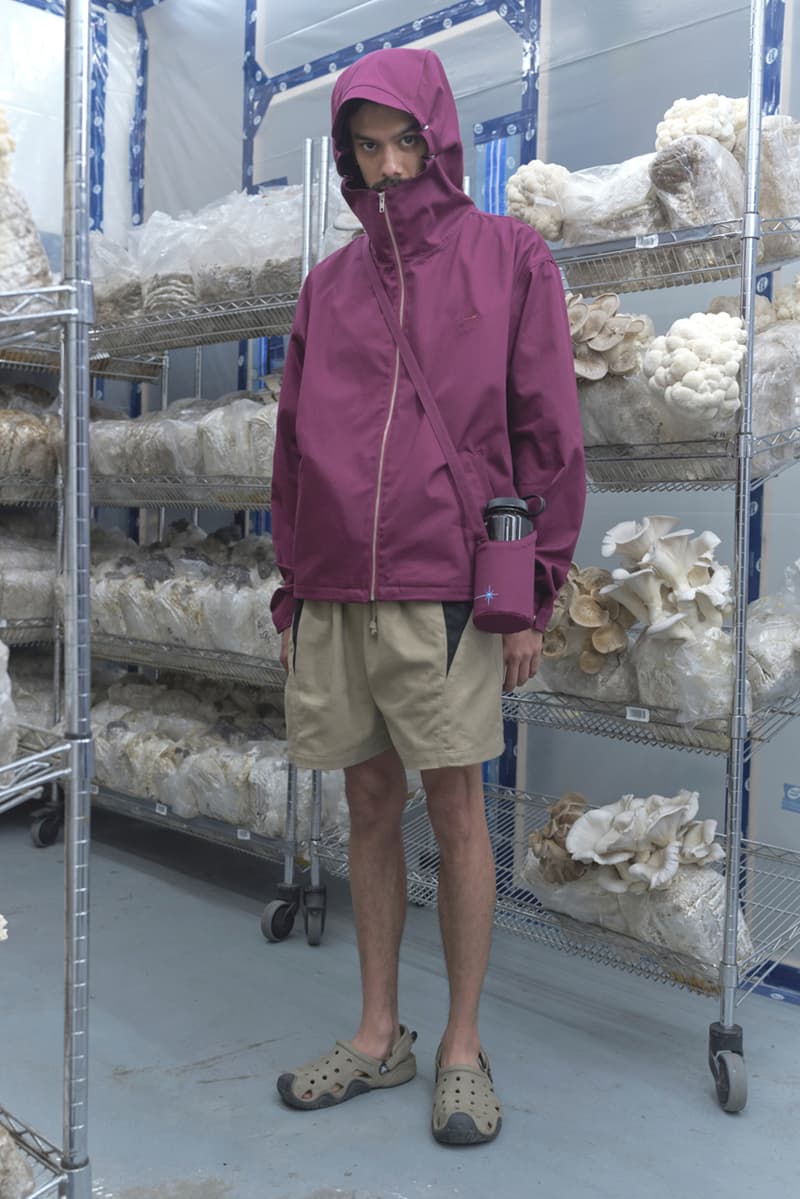 23 of 31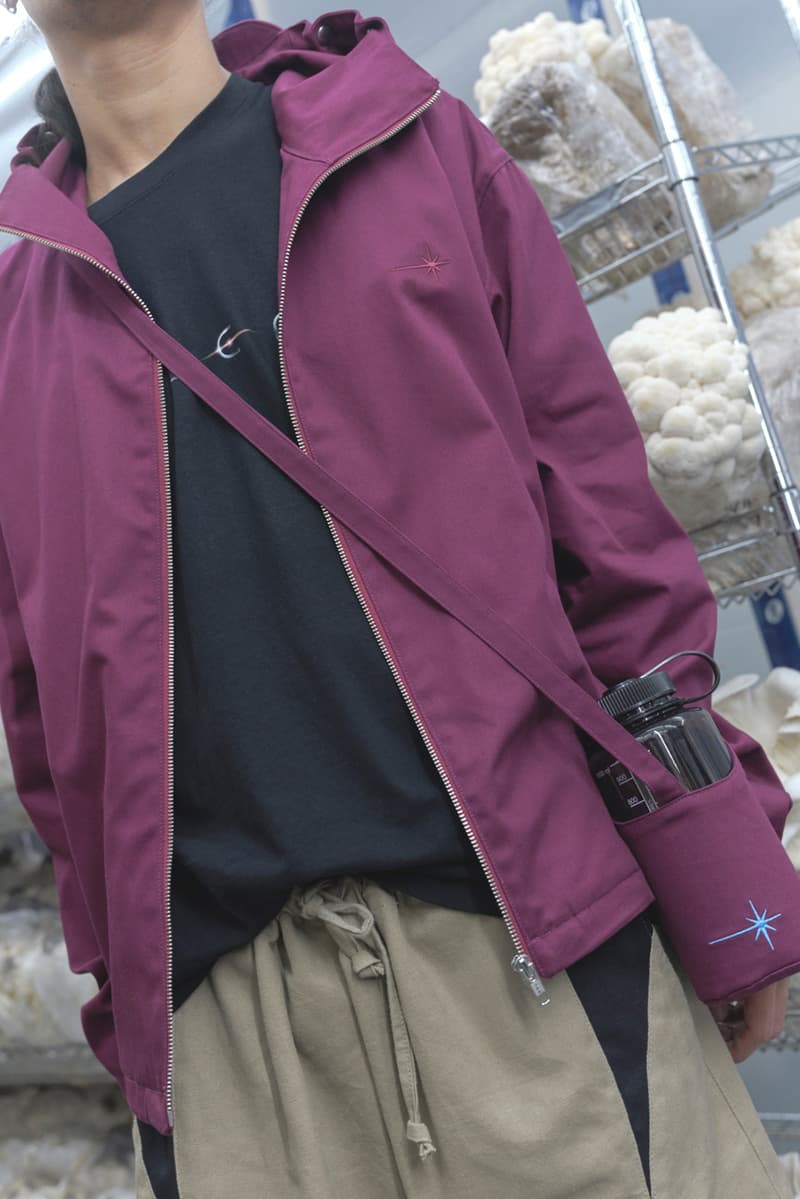 24 of 31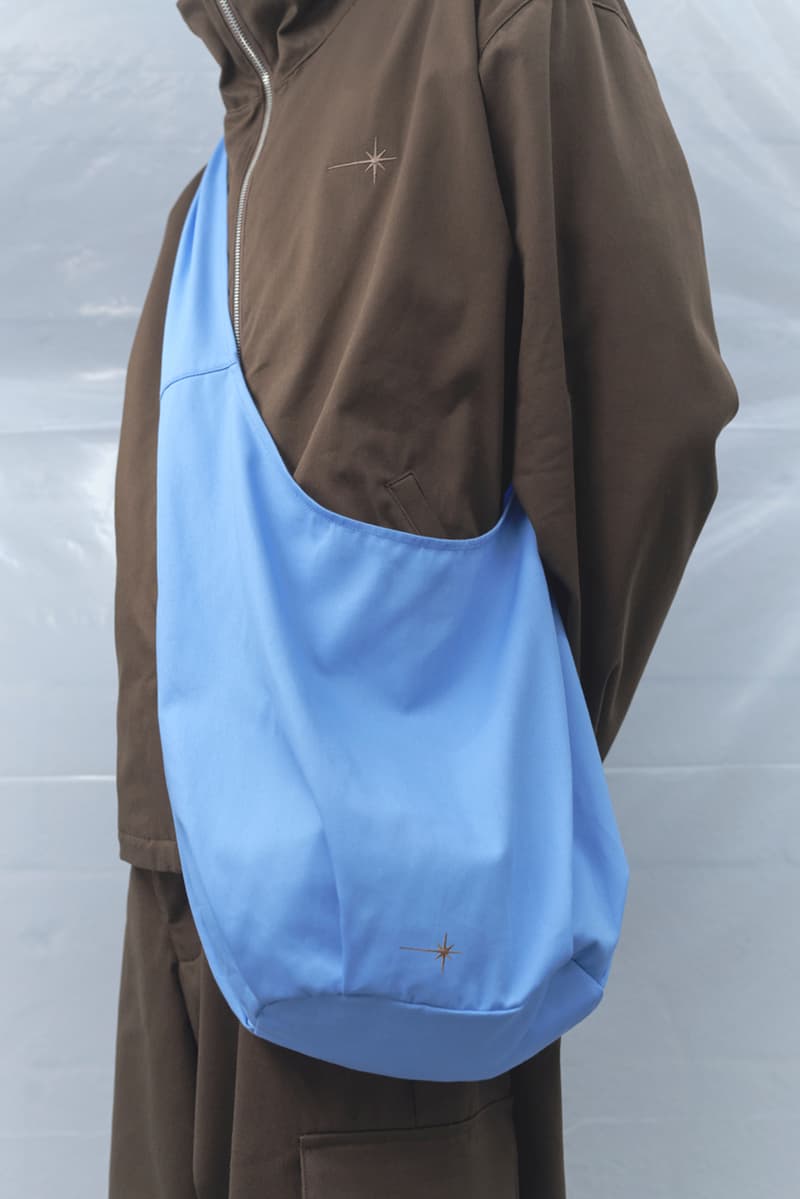 25 of 31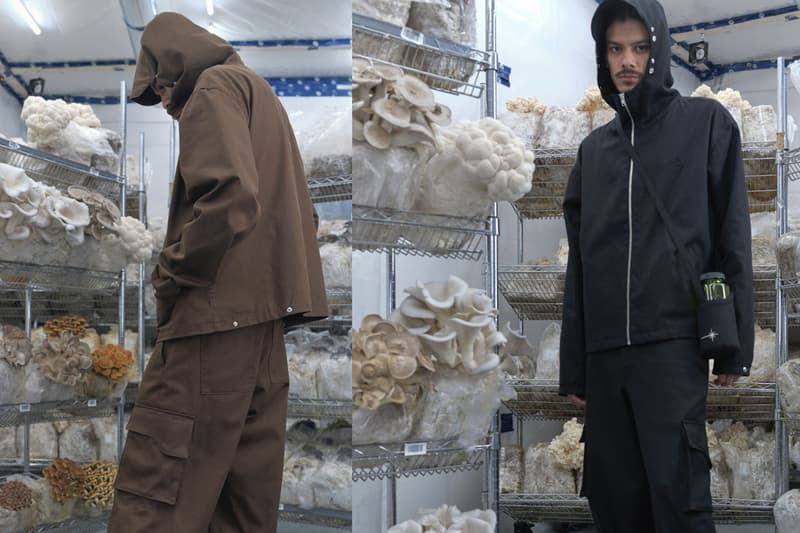 26 of 31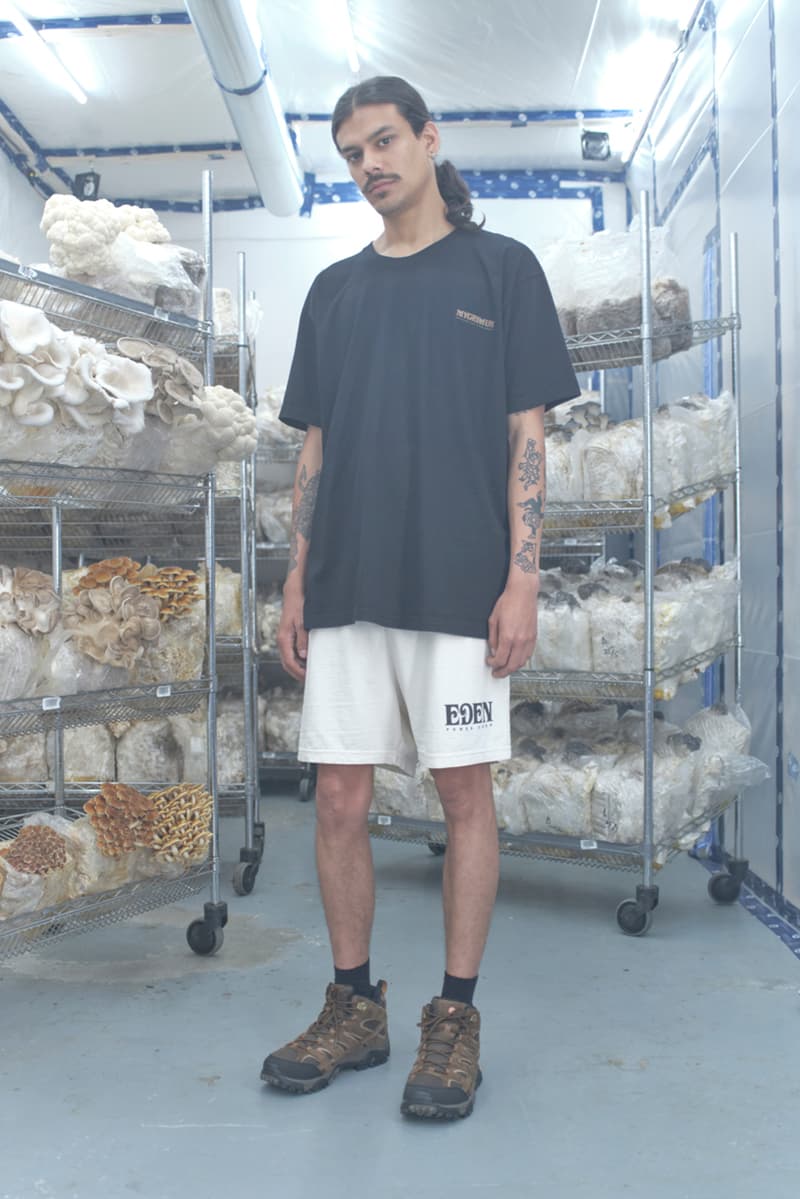 27 of 31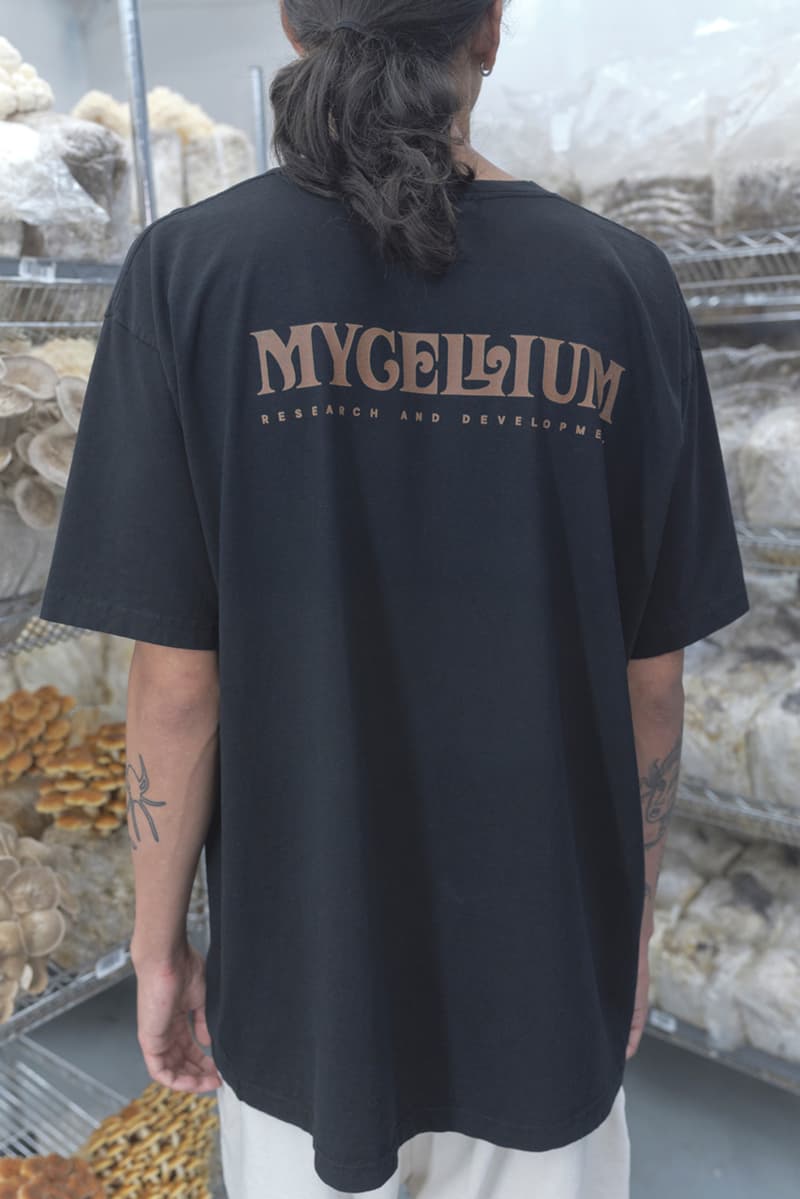 28 of 31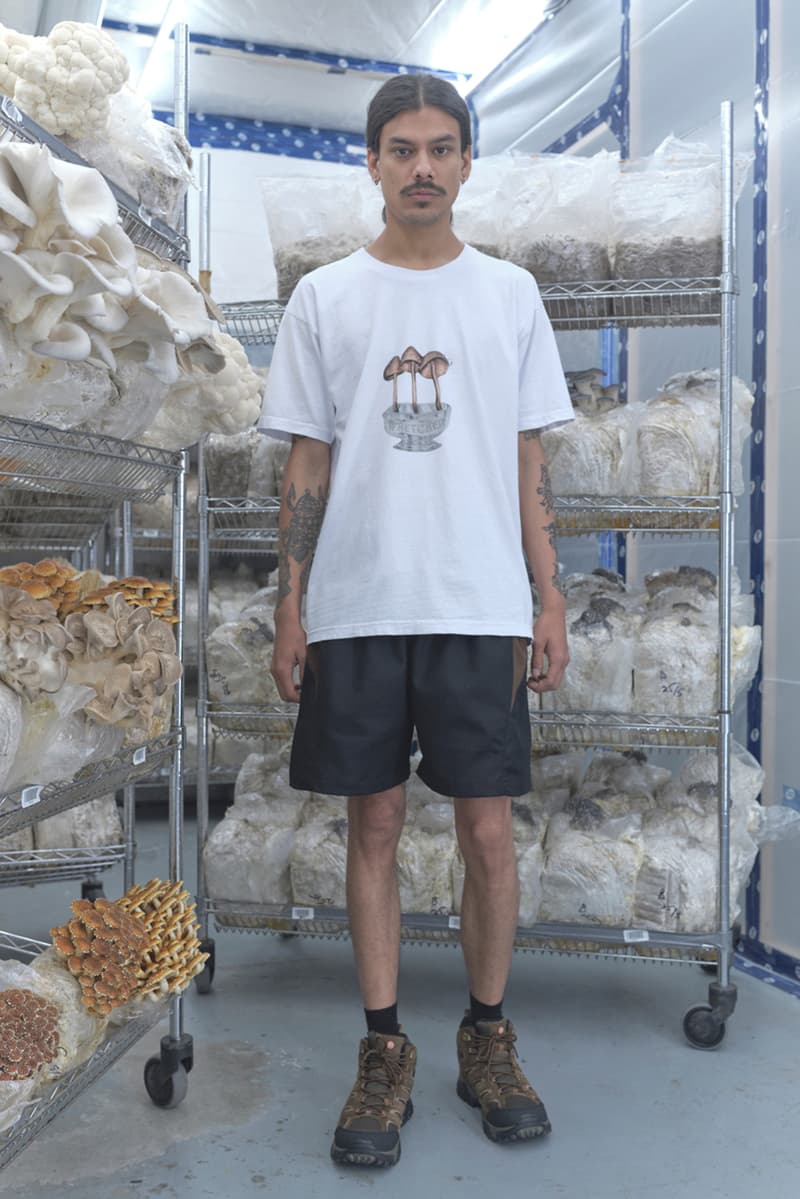 29 of 31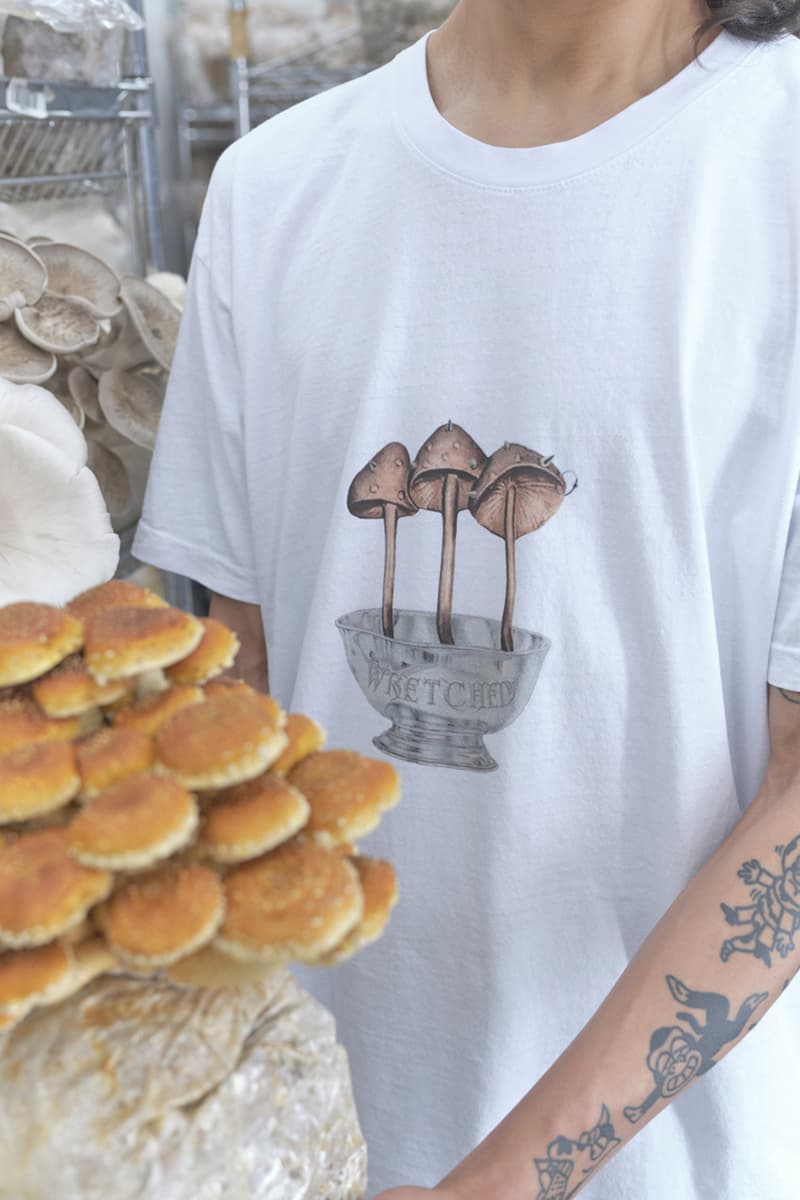 30 of 31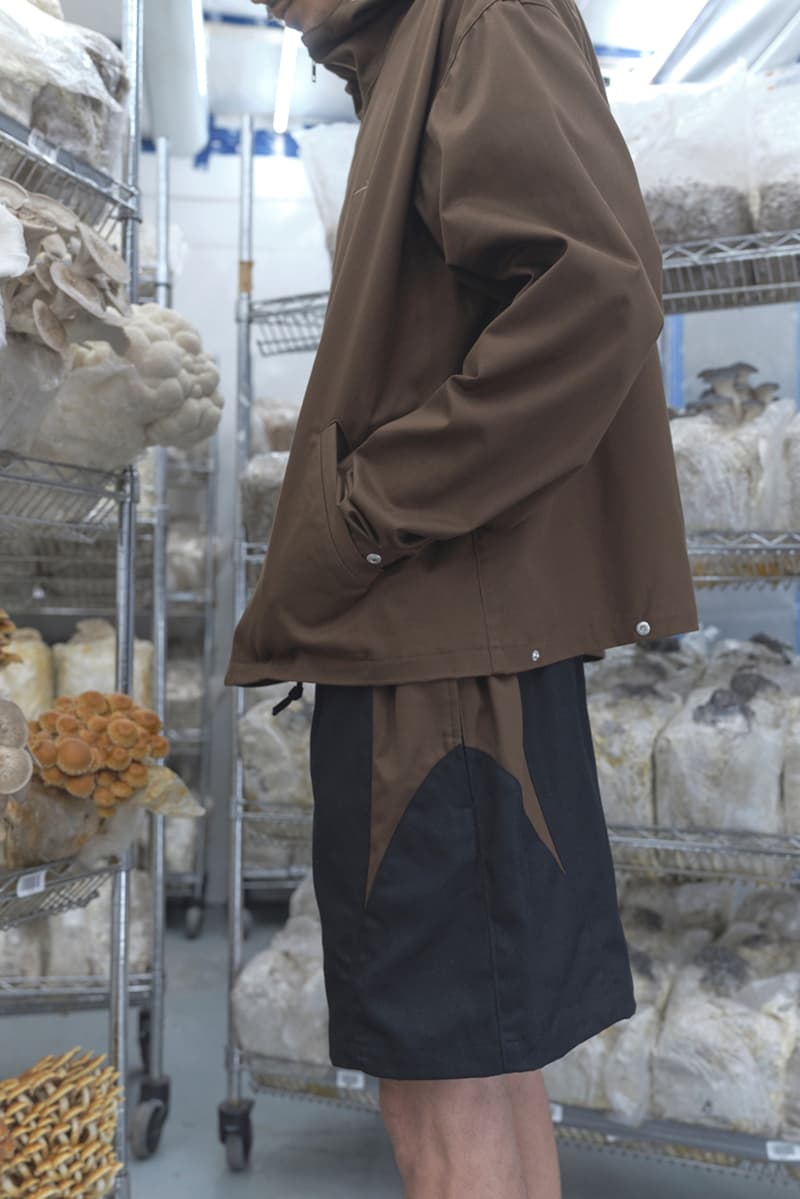 31 of 31
Eco-conscious label EDEN Power Corp's latest offering, Spring/Summer 2021's "Mycelium Research & Development," draws from its namesake organism to deliver a collection of ethically-crafted workwear silhouettes ideal for hunters and gatherers. The mushroom-inspired offering is set amidst Les 400 pieds de champignon's expansive fungus storage facility, while Crying Clover Candles provides a recycled wax candle and anti-establishment florists Wretched Flowers lend a hand with graphic design.
The collection's hardy fabrics are earth-toned and crafted from hemp and organic or recycled cotton, while EDEN Power Corp founder Isaac Larose's haberdashery skills are applied to create an Amadou hat from a single piece of mushroom. More conventional items include printed tees laden with Wretched Flowers' "Lil Wretched" mascot and EDEN-branded hoodies and long-sleeved shirts, all layered with the hemp Enoki jacket and pants that feature adjustable snaps and fits.
EDEN's signature Nalgene returns alongside a selection of sling bags and pouches ideal for stashing floral finds in the wild. Underscoring the brand's sustainable bent are its dissolvable hang tags, designed to disintegrate after contact with water, and a promise to plant five trees for every domestically-made item sold wholesale and 20 trees for every piece purchased via direct-to-consumer sales..
Expect the "Mycelium Research & Development" selection to arrive on EDEN Power Corp's website and stockists like SSENSE and Slam Jam later this year.
For more conscious clothing, check out the latest from UNIFORME and BYBORRE.