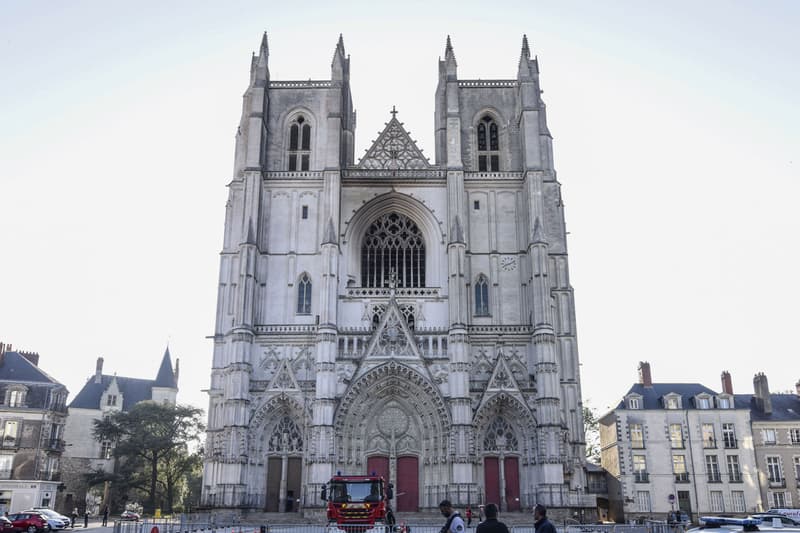 Volunteer Confesses to Starting Three Fires at Nantes Cathedral
Destroying the 15th-century cathedral's stained-glass windows, painting and organ.
---
On July 18, a fire started at the Nantes Cathedral, or Cathedral of St. Peter and St. Paul, in Nantes, France. Although firefighters were able to stop the flames from destroying the main structure of the cathedral, a 17th-century organ was destroyed, along with stained-glass windows that contained original 16th-century glass and a painting by Jean-Hippolyte Flandrin from 1835. This Sunday, a Rwandan refugee who worked as a caretaker at the cathedral admitted to setting three fires at the main organ, smaller organ and electrical panel.
The volunteer worker has confessed to arson, but his motive for setting the fires that severely damaged the interior of the 15th-century cathedral remain unclear. The 39-year-old man, whose name was not made public, faces up to 10 years in prison and fines of up to €150,000 EUR (approx. $175,000 USD). On the night of the fire, the man was expected to close up the church. Although he was released after questioning in the aftermath of the fire, he was rearrested this weekend after officials interviewed more individuals and gathered forensic evidence.
"He confessed to the allegations against him which, as the prosecutor indicated, are causing destruction and damage by fire," the suspect's lawyer Quentin Chabert told France Info radio, adding that volunteer caretaker is "consumed with remorse," and "bitterly regrets" his actions. The Cathedral of St. Peter and St. Paul in Nantes was completed in 1891. It was damaged by fire in 1972 and had to be rebuilt over 13 years. This time, experts say the restoration of the cathedral will take at least three years.
In other news, the 135-year-old Bui Chu Cathedral in Vietnam will be demolished and replaced by a modern replica.