Burberry Sales Down 48% In Q1 2020 as Revenue Drops by £241 Million GBP
"Sales were severely impacted by the drop in luxury demand from COVID-19."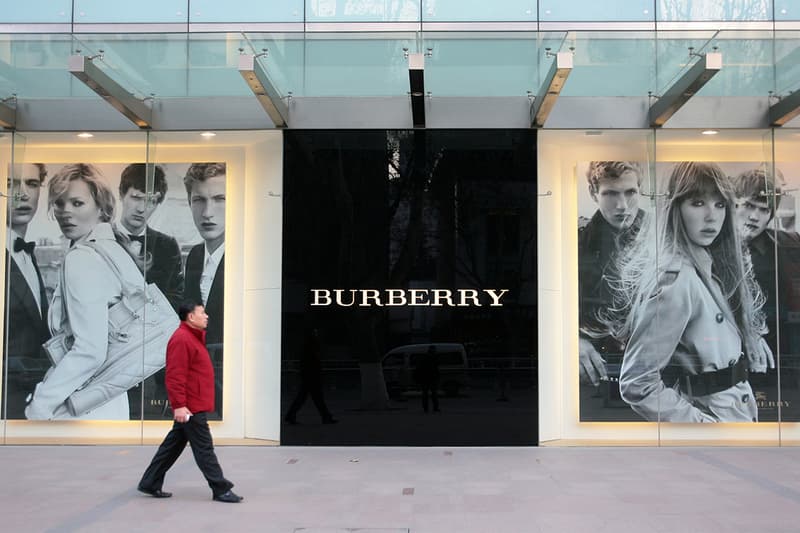 British luxury fashion house Burberry has just announced its financial results for Q1 of 2020, and the numbers aren't looking good, largely due to the ongoing coronavirus pandemic. Overall, retail revenue dropped 48-percent from £498 million GBP ($628 million USD) in June of 2019 to just £257 million GBP ($323 million USD) this past June. Comparable store sales also decreased by 45-percent over the quarter, compared to a 4 percent increase during the same period last year. The financial results have led to a 4.4-percent drop in stock price for the company, now sitting at £14.88 GBP ($18.68 USD) per share on Wednesday morning.
"In Q1, sales were severely impacted by the drop in luxury demand from COVID-19 and we expect it will take time to return to pre-crisis levels with the resumption of overseas travel," said the company's CEO Marco Gobbetti in a statement. "We are encouraged by the improving trends in all regions and the promising exit rate for June. We saw an excellent response to new product launches in recovering economies as well as online. Demand for leather goods was particularly strong in Mainland China and Korea, bringing new, younger luxury customers to the brand. As we enter the second phase of our strategy, we are sharpening our focus on product and making other organisational changes to increase our agility and generate structural savings that we will be able to reinvest into consumer-facing activities to further strengthen our luxury positioning."
In other business-related news, Dan Bilzerian's cannabis company lost $50 million USD in 2019.