TikTok Is Now Banned in India
The popular app is one of nearly 60 Chinese apps banned by the Ministry of Information Technology.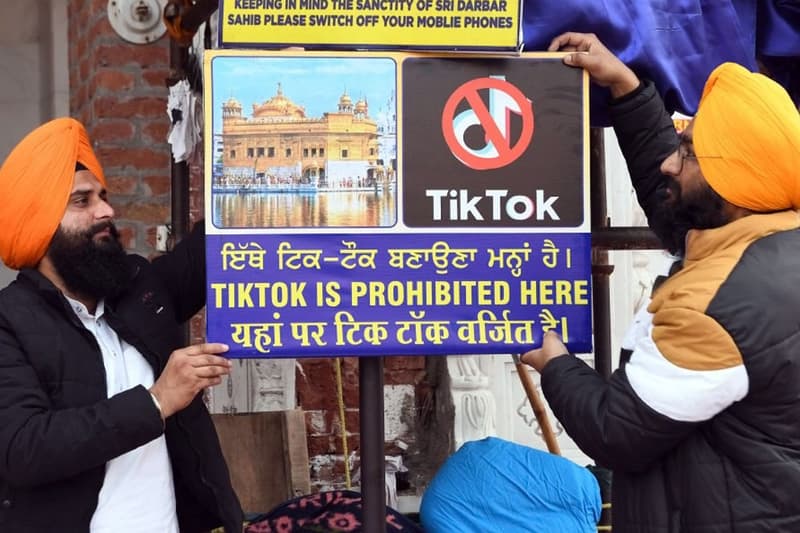 TikTok's controversial rise to omnipresence hasn't been without challenge; the American goverment deemed it a security risk, hackers have challenged its security and its parent, Bytedance, has been sued over perceived child privacy violations. The greatest risk to TikTok's global dominance may be a new ruling from India's Ministry of Electronics and Information Technology that bans the app along with 58 other China-based apps in a bid to re-establish India's defense, security, "sovereignty and integrity."
With over 2 billion downloads and Bytedance's rumored sky-high valuation, TikTok has thus far been able to ignore or combat legislative threats, but this is a new kind of challenge. TechCrunch reports that "nearly half of [India's] 1.3 billion population" is online and that the ban would affect "roughly one in three smartphone users in India," though that admittedly isn't only from TikTok users, but it does reflect the immense app-using Indian population.
The New Delhi-based Ministry of Electronics and IT was joined by the Indian Cyber Crime Coordination Centre and Ministry of Home Affairs in proposing this new decree, spurred by "representations from citizens regarding security of data and breach of privacy impacting upon public order issues," it said in a statement. "The compilation of these data, its mining and profiling by elements hostile to national security and defense of India. There has been a strong chorus in the public space to take strict action against apps that harm India's sovereignty as well as the privacy of our citizens."
India's terms for the ban hasn't been wholly clarified and both Google's Play Store and Apple's App Store still offer the 59 cited apps for download within India. TechCrunch reports that Google hasn't yet been given orders from New Delhi, while Apple reported that it was reviewing the order. Notably, when TikTok was blocked for a single week in India, ByteDance reported that it was losing over $500,000 USD a day in the country.
Recent relations between India and China have been especially strained and the new ban is unlikely to cease hostilities. Review the complete list of banned Chinese apps in the Ministry of Electronics and IT's statement, which even extends to Alibaba Group's UC Browser and UC News and the ultra-popular Chinese social media app, Weibo.