New 'Call of Duty: Warzone' Season 4 Update Adds 200-Player Mode and More
Alongside a new location, mode, and Operator for 'Modern Warfare.'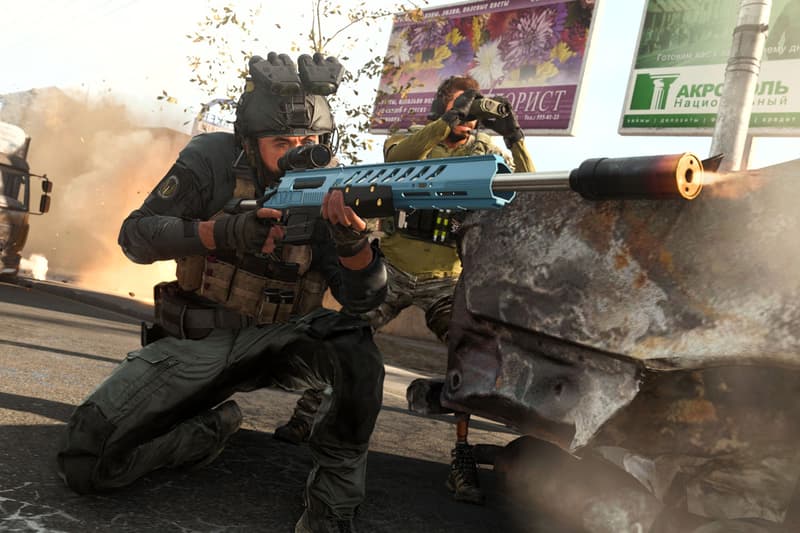 Although fans knew an update for Call of Duty season 4 was coming, developer Infinity Ward has surprised everyone by releasing a huge update that brings a 200-player battle royale mode and new Supply Run Contracts to Warzone, alongside a new location and mode for Modern Warfare.
New 200-Player Warzone and Juggernaut Modes
Verdansk will now be able to hold up to 200 players in Battle Royale Quads in Warzone with 50 Quads of operators all facing each other. Verdansk will also see the addition of Supply Run Contracts that once activated, will allow players and their squad members to see directions to a nearby Buy Station under a time limit for discounted item purchases.
Juggernaut Royale mode will see airdropped care packages arrive that allow players to become the Juggernaut and use the powerful mini-gun to cause destruction. Once a Juggernaut is sent to the Gulag, a new Juggernaut care package will drop on the map. Lastly, Warzone will also offer a new Spotter Scope that allows players to scan environments and mark enemies without being detected. The scope will not cause a visible glint, like powerful sniper scopes and thermals.
New Modern Warfare Map, Modes, and Weapon
Modern Warfare players will see a new map alongside a new mode and Operator named Team Defender and Roze, respectively. The London, England, Cheshire Park map is "a picturesque garden and conservatory where Operators will battle from door to door or through the central flora-filled area​," according to Activision. Team Defender returns to Modern Warfare nearly a decade later as a fast-paced objective game mode similar to Capture the Flag. However, instead of both teams defending flags, there's only one flag to capture. Teams earn a point for every second a member is holding the flag, and the team with the most points at the end wins.
Lastly, both Warzone and Modern Warfare will introduce a new Rytec AMR Sniper Rifle weapon. It's a semi-automatic anti-material rifle that unlocks via an in-game challenge. A blueprint variant is also available to get through the Store via the "Lost Souls" bundle.
How to Download the Update
The Season 4 "Reloaded" update is downloadable for 22-36 GB if players own Modern Warfare. Console players must install a second 3.5GB update, then reboot the game to access Multiplayer mode. As such, console players can also uninstall previous data packs to decrease the overall storage space Call of Duty takes up. Existing free-to-play Warzone players will have a download size of approximately 22GB to 30GB.
Check out the full breakdown of Season 4 Reloaded, slated to arrive June 29 at 11 p.m. PDT, then check out NBA 2K20, Rise of the Tomb Raider, and more games that will be free in July on PlayStation Plus.
Season 4 is about to get even bigger.

✅ 200 players in #Warzone
✅ New ways to play
✅ New gear

Learn more here: https://t.co/5KO1utuIIj pic.twitter.com/raVZZfCR2U

— Call of Duty (@CallofDuty) June 29, 2020