'DOOM'-Ported Playdate Allows You to Hand-Crank the Chaingun
Porting the game took 15 hours.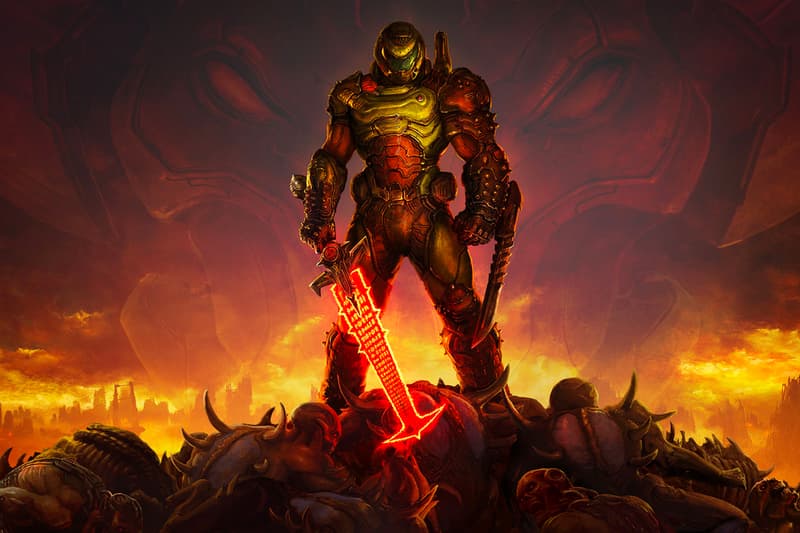 Video game developer Nic Magnier has managed to port the original classic DOOM into an upcoming handheld known as the Playdate, which provides gamers with a unique experience thanks to being equipped with a crank on the side of the machine. After 15 hours of work, Magnier managed to port the game onto the tiny device, even programming the beloved chaingun to operate by manually cranking the lever by hand.
"I naturally asked if it would be possible to run Doom," Magnier recounts of his meeting with Playdate developers. "We talked about it but no one really had time to work on it. [However], the real challenge [was porting] Doom to a black-and-white screen." Despite the success of the port and the immersiveness of the crank though, the developer nonetheless hopes that people will focus on creating new games instead of simply porting old classics: "I hope to mainly see fresh, fun, and quirky games, not ports."
There's no exact release date yet for the Playdate, but the company expects to ship them some time this year.
Elsewhere in gaming, Sony has postponed its PlayStation 5 event in support of #BlackLivesMatter.
First playable version of Doom on the Playdate. Still very early but I guess I will cross out "Port Doom" from my bucket list. My main inspiration was @fabynou Game Engine Black Book. pic.twitter.com/Qy21oTYkvf

— Nic (@NicMagnier) May 31, 2020