Apple Files Patent for Long-Distance Synthetic Group Selfies
Perfect for times of social distancing.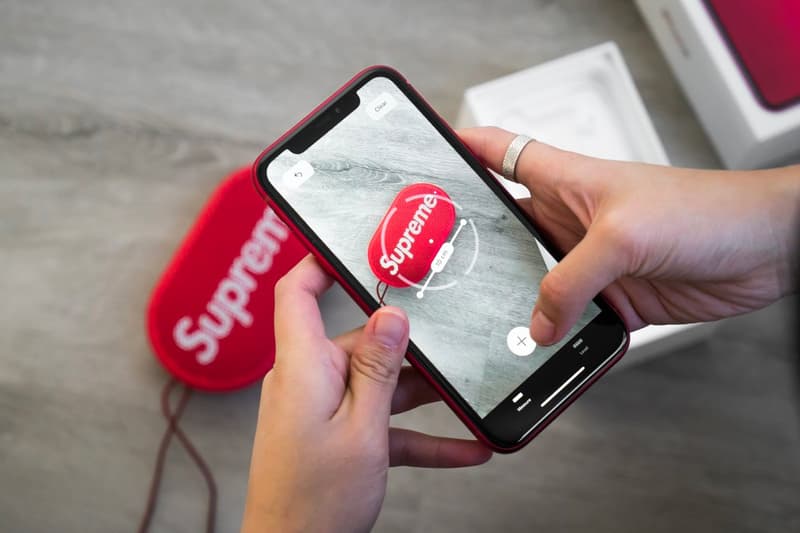 Patently Apple has just discovered a rather timely patent won by Apple this past week. Hidden among 56 other patents filed, the topical invention allows iPhone users to create synthetic composite selfies using both live and stored images, meaning even if you're currently practicing social distancing, you can still appear in a group selfie with your friends. The process will involve everyone taking individual selfies, and then using a program to knit the images together with a composition of your choosing, resulting in a photo that looks like you were altogether in one location.
Explaining the feature in more detail, Apple says: "The individual selfie images can be still images, stored video images, or live streaming images. Thus, the synthetic group selfie can be a composition of still images, stored video images, or live streaming video images. The computing device can automatically arrange the individual selfies into the synthetic group selfie. The synthetic group selfie can be stored as a multi-resource object that preserves the individual selfie images so that the user who created the synthetic group selfie or a recipient of the synthetic group selfie can modify the arrangement of the individual selfies within the synthetic group selfie." All this means that different people can have different group selfies — still or video — even when the source material is the same.
Of course, the new technology is just at a patent stage now, and there's no concrete information on when, or if at all, Apple will make it available.
In other tech-related news, Elon Musk is now shifting SpaceX's focus over to its Starship.