Bruce Campbell Reveals New 'Evil Dead' Film Title and Director
"Alright you primitive screwheads, listen up!"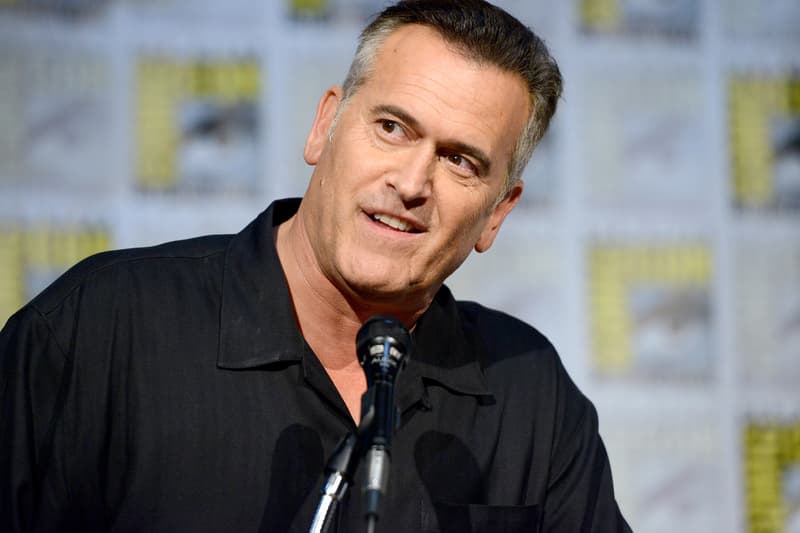 Sam Raimi surprised fans last year when he confirmed plans for another Evil Dead movie, proving that the franchise was far from six feet under after the abrupt cancellation of Starz' Ash vs Evil Dead in 2018. Raimi revealed that there would be three potential options for the new film: He'd either team up with Bruce Campbell for a fourth film, continue the story of the 2013 reboot, or reboot the entire franchise again. Today, however, Campbell confirmed that Raimi and the team behind the franchise would be partaking in the third option.
Revealing the new film in an interview with Empire, Campbell — who played the chainsaw and boomstick-wielding Ash Williams in the original trilogy — revealed the movie's title and director. "It's called Evil Dead Now," he shared. "Sam [Raimi] handpicked Lee [Cronin] — he did a cool movie called The Hole in the Ground. We're going to get that sucker out as soon as practical."
Campbell continued to detail a bit about the story, "From this point forward, they kind of have to stand on their own. Which is fine. And liberating. You could have different heroes, different heroines in this case. This one's gonna be a little more dynamic. We just want to keep the series current. And the mantra, really, is that our heroes and heroines are just regular people. That's what we're going to continue."
While the film won't feature Ash, who seemingly hung up the shotgun and chainsaw for the last time following the Starz series, the new project will instead potentially center around a female protagonist.
For more entertainment news, Studio Ghibli has announced their forthcoming film Ayo to Majo.