'Parasite' Releases Free Video Call Backgrounds
Covering different locations in the mansion.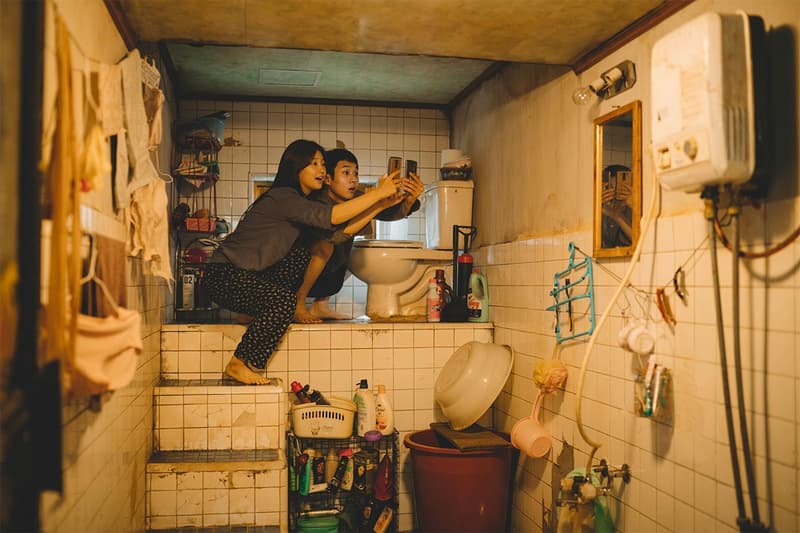 With social distancing still in force in many areas, video calls — especially via Zoom — have become the default way to stay connected to friends and family. To make the experience more fun, various companies have released playful backgrounds to transport you into different worlds, including Studio Ghibli and several Simpsons animators. Now, the team behind the Academy Award-winning South Korean film Parasite has also released a range of backgrounds you can use to spice up your video calls.
Releasing a pack of five, each of the wallpapers feature a different location in the luxurious mansion where much of the movie takes place. Two of them give a better look of the interior design of the house, as well as showcasing the iconic staircase into the basement hiding at the back of the scene. Another shot takes us outside the house onto the lawn looking up at the two-story architectural beauty, while the fourth background brings you into the rich couple's son, Da Song's room. Finally, we have perhaps the most iconic scene of them all: the poorer family's gritty bathroom.
For those interested, all five Parasite backgrounds are now available in the Tweet below.
Elsewhere in entertainment, Studio Ghibli has announced an upcoming film titled Aya to Majo.
?まだまだ在宅で頑張る皆さまへ…?

『 #パラサイト半地下の家族 』
ビデオ会議&オンライン飲み会用バーチャル背景プレゼント(全5種)?✨

富豪気分から半地下の家族の一員気分まで…在宅時間も楽しんで下さいね✌️

(※個人利用に限ります。加工はお控え下さい)#バーチャル背景 #zoom背景 pic.twitter.com/Aob2I23wH0

— 映画『パラサイト 半地下の家族』 (@Parasite_JP) June 2, 2020