Jean Dawson Targets Police Brutality in New Single "Policía"
Also teaming up alongside Ignored Prayers for an anti-Nazi "Bully Breaker" T-shirt.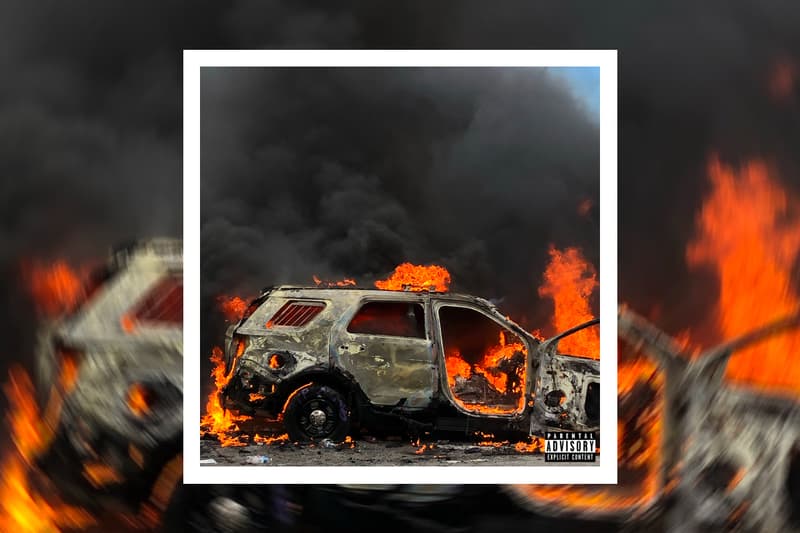 Jean Dawson is targeting police brutality and racial injustice with a new single titled "Policía." All proceeds from the song will be donated to the Justice for Breonna Taylor fundraiser, the I Run With Maud fundraiser, the Gianna Floyd Fund, and various bail funds across the United States.

"As a Black and Mexican person I find it very important for black and brown solidarity to be emphasized and expressed in all forms of shared awareness," Dawn shared about the track. "THIS RECORD IS NOT for personal/branding/gain rather a supplement for a call to change the way we view each other in a common struggle with police. Black and Brown is stronger than Blue and Red together we must fight for the abolition of a system that seeks to kill us / separate us / destroy us."
The track, which Dawson notes was originally the second offering from his next project, is written and performed entirely in Spanish and was produced alongside frequent collaborators Zach Fogarty and Nick León.
THIS PIECE IS CALLED "BULLY BREAKER" & 100% OF THE PROCEEDS OF THIS COLLABORATION WILL DISTRIBUTED TO THE FOLLOWING CAUSES:@innercityarts
@blacktranstravelfund
@innocenceproject
…
PLEASE NOTE: THIS PIECE IS AVAILABLE ON A PRE-ORDER BASIS. pic.twitter.com/VqW7ULdkti

— JEAN DAWSON (@jeandawsn) June 8, 2020

Alongside the single, Dawson has also teamed up with Ignored Prayers and Turbo Radio for a "Bully Breaker" T-shirt, which features a crossed out Nazi swastika on the front with "For kids like me" lining the symbol. All sales will be split amongst Los Angeles-based Inner-City Arts, the Black Trans Travel Fund, and the Innocence Project. T-shirts are currently available for preorder via Ignored Prayers' webstore for $35 USD.
For more related news, Juicy J reflects on systemic racism in his latest song "Hella F*ckin' Trauma."