Nick Hakim Returns With Hypnotic, Soulful New Record 'WILL THIS MAKE ME GOOD'
Tackling loss, depression and writer's block on his sophomore effort.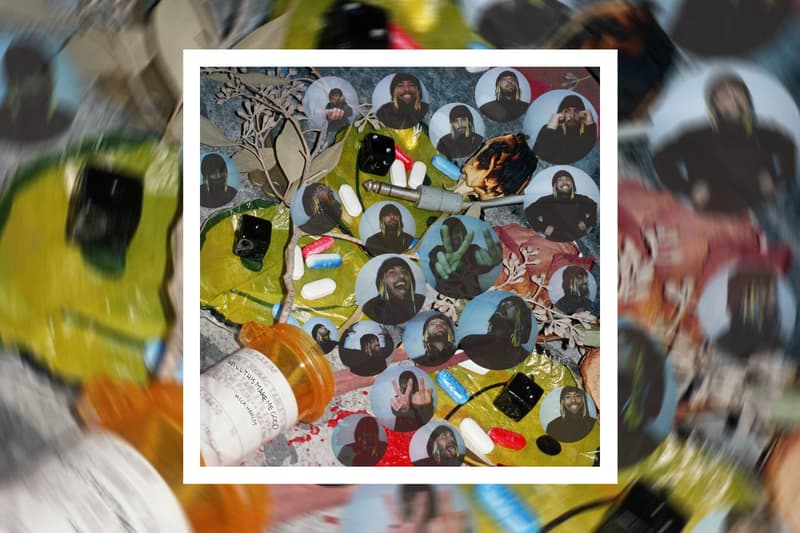 Nick Hakim has returned with his sophomore studio album WILL THIS MAKE ME GOOD, out today via ATO Records.
The Brooklyn-based artist's new LP is a hypnotic dose of psychedelic soul. He focuses on the importance of self-care, working through mental illness and grieving loss. At times, the sonics can sound messy but it's ultimately a reflection of the subject matter. It's a deeply human experience. The singer-songwriter and multi-instrumentalist announced the project back in March with his first single "QADIR", a moving eight-minute piece that served as a reminder to check up on loved ones — an effort that's more important now than ever.
Hakim then slowed things down on "CRUMPY", a track assisted by Mac DeMarco. He reminisced on past violence fueled by a few too many drinks while longing for the return of that special someone. His final single, "BOUNCING", debuted earlier this week with a surreal dance party serving as the music video.
WILL THIS MAKE ME GOOD follows 2017's critically-acclaimed Green Twins and a serious bout of writer's block that the artist had to fight through in order to push this 12-track full-length out over the period of nearly three years. Hakim detailed the origins of his latest project in a recent press statement.
"For a while, I couldn't write. I worked on new music but couldn't find the right words. But that time was just a build-up to the three months of expression that led to this album. I hope this music will raise awareness about where we are right now. About how we are living on this planet. About how we treat our neighbors. About community. About depression. About what can heal us and what can't. About overmedication, overstimulation and manipulation. About respecting and loving the people around us, because one day they won't be here-or you won't."

"But it's also true that I'm still trying to figure this record out. People have told me that it's confusing or that it's messy-that's fine. There's so much pressure on artists to commit to being one thing, or to restrict an album to exploring just one subject or sound. But my life isn't like that, and so my music can't be like that either. I'm not thinking about this music as a product to be bought and sold, or how I'll buy your interest. This is my world; a lot of friends touched this record, and that makes me feel lucky and proud. These songs are glimpses into my community. I'm exploring, but I'm not alone. It's a journey in progress; it's an experiment, every day."
Stream the album below. In more music updates, Yung Lean returned with his new album Starz.