Yung Lean's 'Starz' Overflows With Hazy Hooks and Hypnotic Underlays
Stream the cloud rap pioneer's fourth studio album now.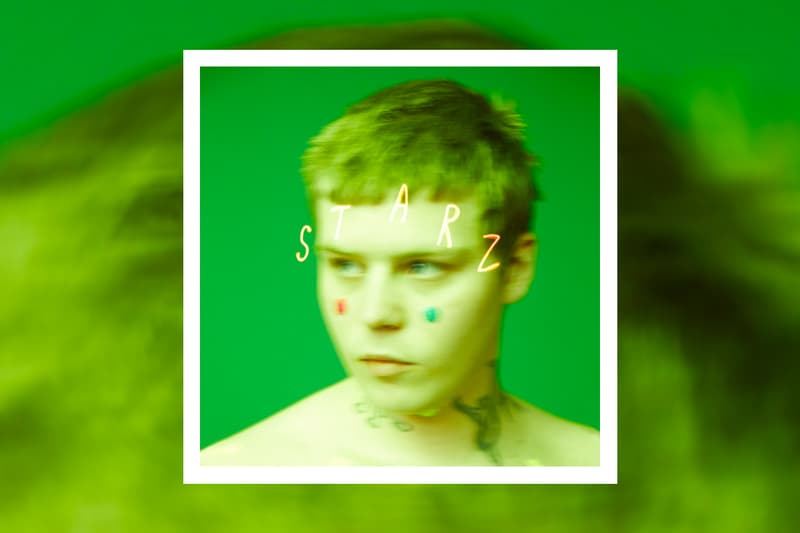 Yung Lean, real name Jonatan Leandoer Håstad, is one of hip-hop's biggest riddles. The former bucket hat-clad Swede who initially rose to cult fame for 2013's "Ginseng Strip 2002" has continued to remain an industry outlier, changing many perceptions of what the genre is, and what it could and can be. Last November he was recognized for these achievements, receiving the Bram Stoker Medal of Cultural Achievement at Trinity College Dublin, following in the footsteps of Samuel Beckett, Oscar Wilde, and the Dracula author himself. Yung Lean's new album, Starz, builds on this legacy, displaying the 23-year-old's continuous growth in the form of 16 lush new offerings. 
Produced entirely by longtime collaborator whitearmor, who also produced 2018's Poison Ivy mixtape, Starz overflows with shadowy poetics, hazy hooks, and hypnotizing production. This is an evolved Lean, delivering his signature sound in it's most refined state yet. From the epic sonic gushes of  "Violence," "Butterfly Paralyzed," and the Ariel Pink-featuring title track to the drugged-out poetics of "Acid at 7/11" and his ruminative lamenting on "Yayo," Lean continues to build on his penchant for dense, melancholic compositions. While fans of a young Yung Lean might not find his usual quirks and meme-ish one-liners, this new-and-improved version of the Stockholm native has offered a cathartic display of introspective artistry. 
Stream Starz below.
For more new music, listen to Charli XCX's new album how i'm feeling now.