Stay Home Snaps: Zerina Akers
The celebrity stylist on the comfort food and cozy sweatsuits occupying her work from home days.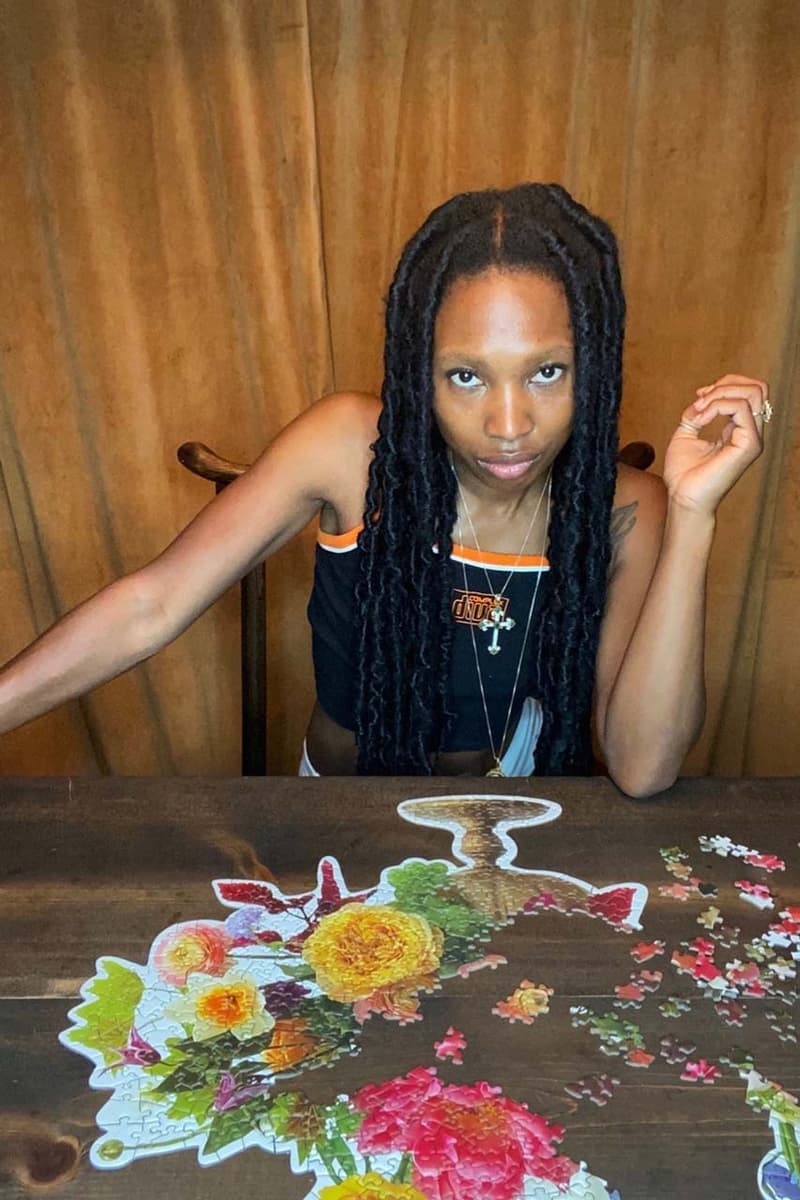 Stay Home Snaps: Zerina Akers
The celebrity stylist on the comfort food and cozy sweatsuits occupying her work from home days.
Zerina Akers celebrated her birthday last month unlike any she's had before: in quarantine. Yet it turned out to be "one of the best" ever according to the celebrity stylist's own social media recap. This work-from-home transition may have disrupted Akers' on-the-go lifestyle as the wardrobe curator for the likes of Beyoncé and Chloe x Halle, but the show must go on — even if it is on FaceTime.
Speaking of which, daily calls from good friends and family have been a key ingredient in keeping her grounded and connected — when she isn't whipping up one of grandmother's old recipes that is. We caught up with Akers to see how she's navigating her new routine (and wardrobe) amid her normal daily duties.
What's your daily routine?
It changes by the day. I try to designate a few cooking days where I cook bigger meals that I can eat from throughout the week. I've found that when I cook, that's my big event for the day and on other days I focus on tasks and projects. Making a to-do list and checking it daily helps me both feel accomplished when I check things off and gives me things to look forward to.
When I need ideas I can always refer to that list. Other times I'm tugging on my new growth because I refuse to take my hair down, I think I will cause myself unnecessary stress so I choose to keep the peace.
Where in your home do you like to work?
The nature of my job on a normal day demands my "office" of work changes day by day. I'm constantly moving around and I like it that way so I keep the same energy in quarantine. I change spots throughout the day. At times I work from the kitchen table (usually on cooking days, taking breaks from food to work a bit). If it's sunny I work from the backyard, my desk if I really need to cram things out and in the evenings I usually work from the sofa.
What do you wear while working from home?
Initially, I wore cozy sweatsuits every day (Camp High, Pangaia and Les Tien are some of my faves). On days I need a little more motivation or a pick me up, I wear jeans.
As the weather gets warmer and I want to be more active my cozy go-to is work out leggings. If I have a video meeting, I try to put on a nicer top or blazer to spice the day up.
How have you adjusted your styling services for your clients during this time?
These days I do a no-touch pickup or drop off or have things delivered directly. Then I may have a FaceTime or review photos to finalize the look!
What are you eating now?
What am I NOT eating now?! I'm cooking more now than ever, my favorite quarantine activity hands down. I'm in here making fresh pasta by hand, frittatas, and my grandmother's curry chicken. I make a big pot of lentils every other week, it's great for your immune system. I'm eating oranges from my neighbor's tree and infusing everything with moringa powder. I also try to stay up on my special teas: fresh ginger tea, dandelion tea and one I do with red apple, lime, red onion and cinnamon sticks.
How do you stay in a good headspace while in isolation?
It's challenging. There's definitely no right or wrong way to feel during a time like this. Things come in waves. Initially, I was super productive on projects and initiatives I had been meaning to tackle then found myself feeling a bit depressed and having a hard time focusing on anything. To combat that, I started doing nightly stretches. Jumping rope gets my energy up. I find interesting recipes that excite me. I have one friend that I FaceTime with daily and I FaceTime my grandmother and some of the children in my family for a good laugh.
What are you doing for fun?
Fun? Hmmmm… I'm constantly redefining it. Cooking for sure. Some days I put on some makeup and take pics around the house for IG content, that's entertaining. I've been able to keep a closer eye on my garden, am currently working on a 750-piece puzzle (without square edges) and watching a ton of amazing TV (shamelessly).
Some quarantine highlights have been Little Fires Everywhere, Money Heist. I finally got around to watching Underground and am currently devastated that there is not another season to look forward to, someone owes us an explanation 'til this day.
What do you miss most about your normal work routine, if anything?
I'm trying to stay present and make the best of the time, even if that means being still. We may never get this kind of time to ourselves without feeling like the World is leaving us behind. I'm truly trying to make the most of it and not complain (complaining isn't ok). But for sure I don't own most of my time so I'm seeing the silver lining.