The Best Brands to Shop at SSENSE's Spring 2020 Sale
Featuring over 500 brands including Raf Simons, Rick Owens, VETEMENTS, Off-White™ and Balenciaga.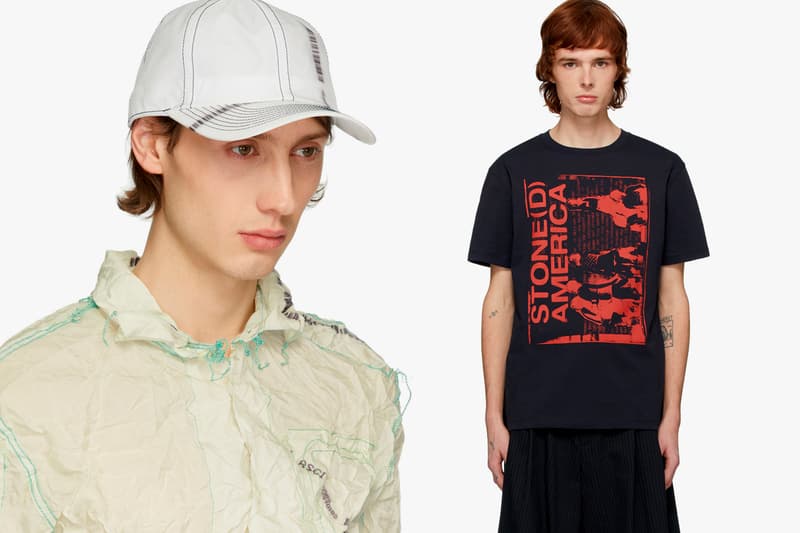 As we reach the end of the season, leading Canadian retailer SSENSE has now launched its highly-anticipated Spring 2020 sale. With up to 50 percent off, now is the time to take advantage of reduced prices and pick up that statement piece, stock up on basics or step up your accessory rotation.
With one of the most expansive brand lists comprised of over 500 labels from all over the world, SSENSE is the place to pick up new items to head into the summer. Combing through the new sale items, we have picked out the best brands to shop and highlighted their top wares.
Broken down into categories, our list features the best from staple brands like Raf Simons, Rick Owens and Off-White™ and streetwear favorites led by RHUDE, A-COLD-WALL* and Fear of God. Also, introduce yourself to standout labels like POST ARCHIVE FACTION (PAF), KANGHYUK, Marine Serre, WWW.WILLSHOTT and WE11DONE. Finally, catch a selection of great deals that have been discounted over 40 percent.
Check out the best brands to shop at SSENSE's Spring 2020 sale below.
In case you missed it, here are 8 sneaker styles perfect for the summer.
Staple Brands
Raf Simons, Rick Owens, VETEMENTS, Off-White™ & Balenciaga
1 of 5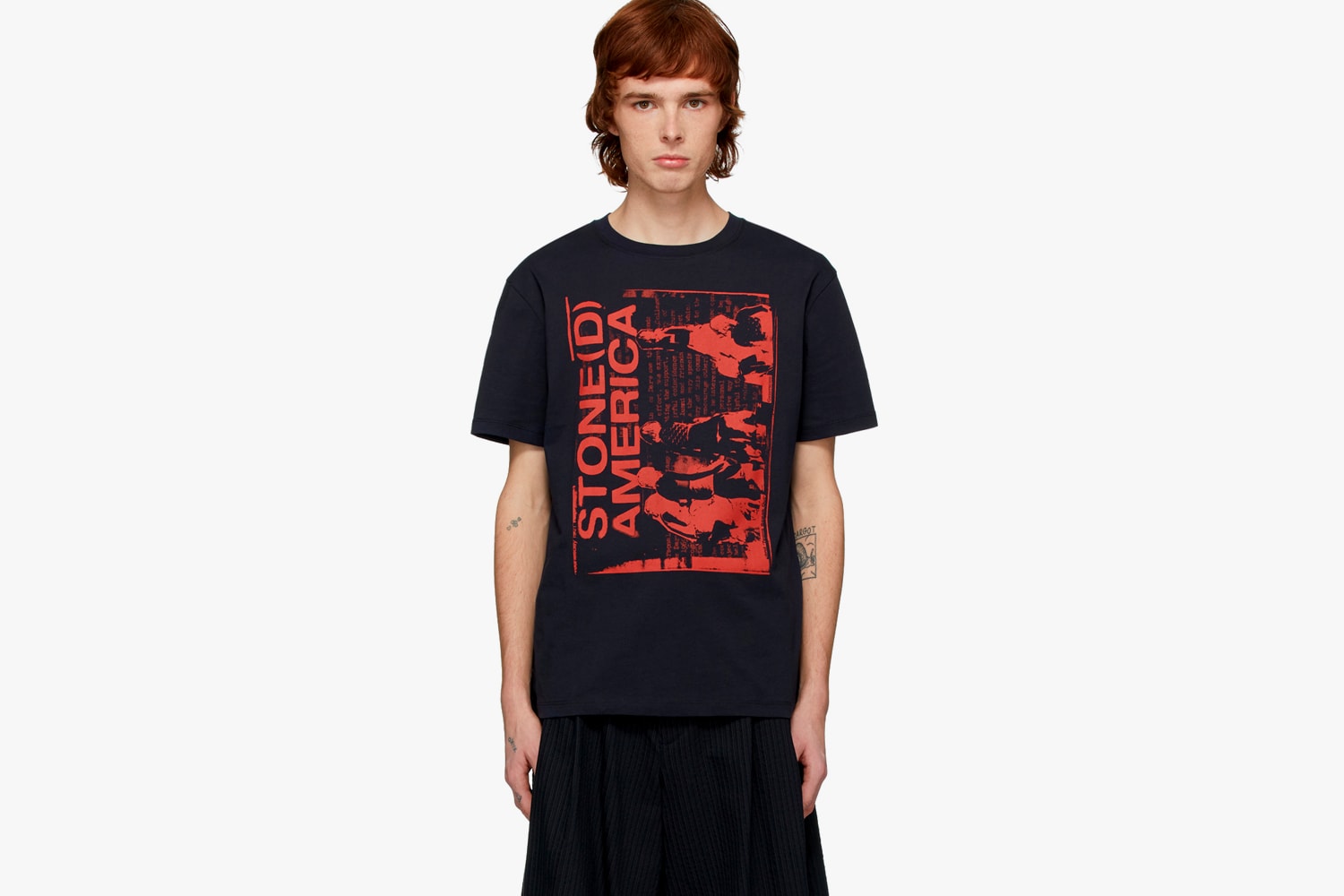 2 of 5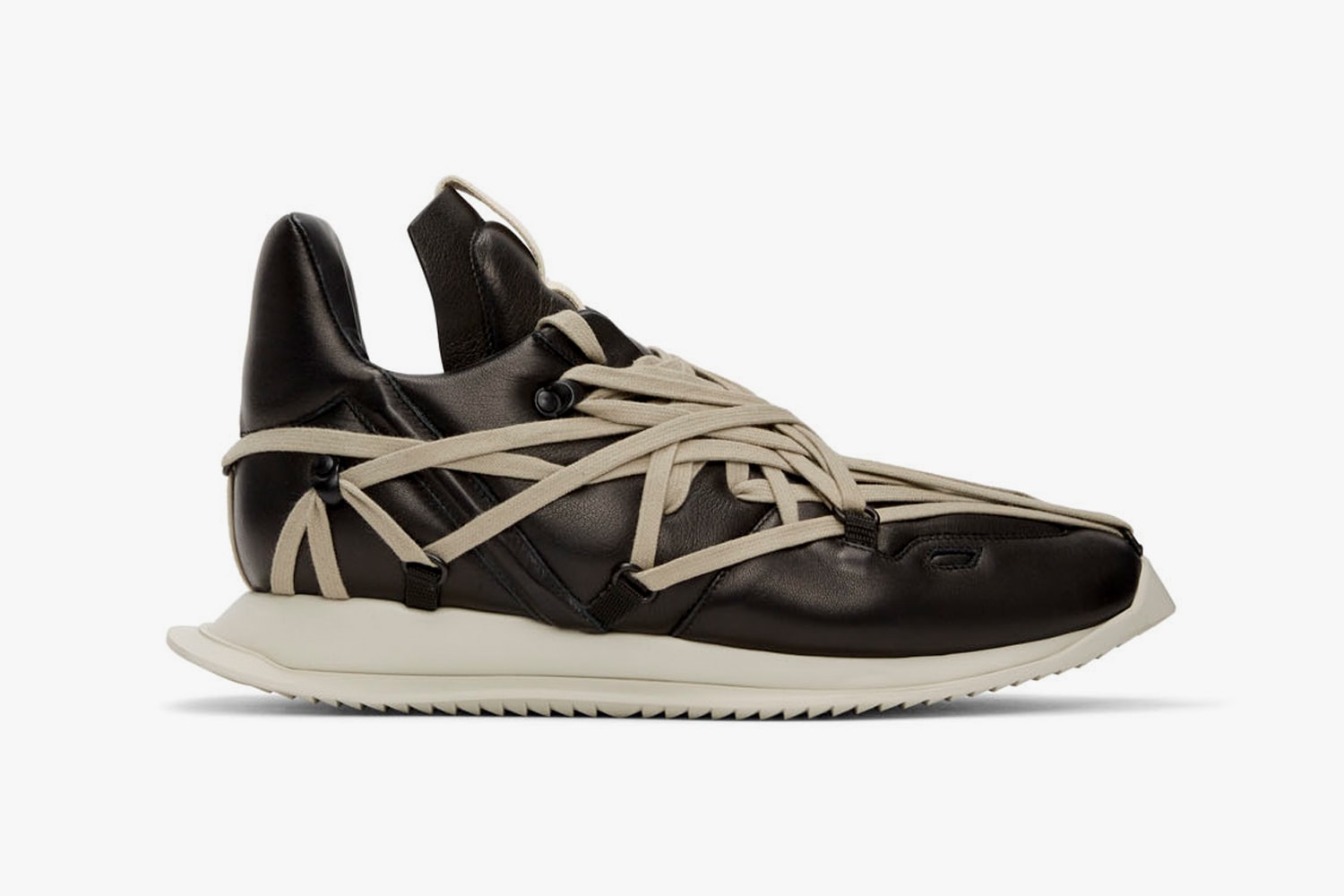 3 of 5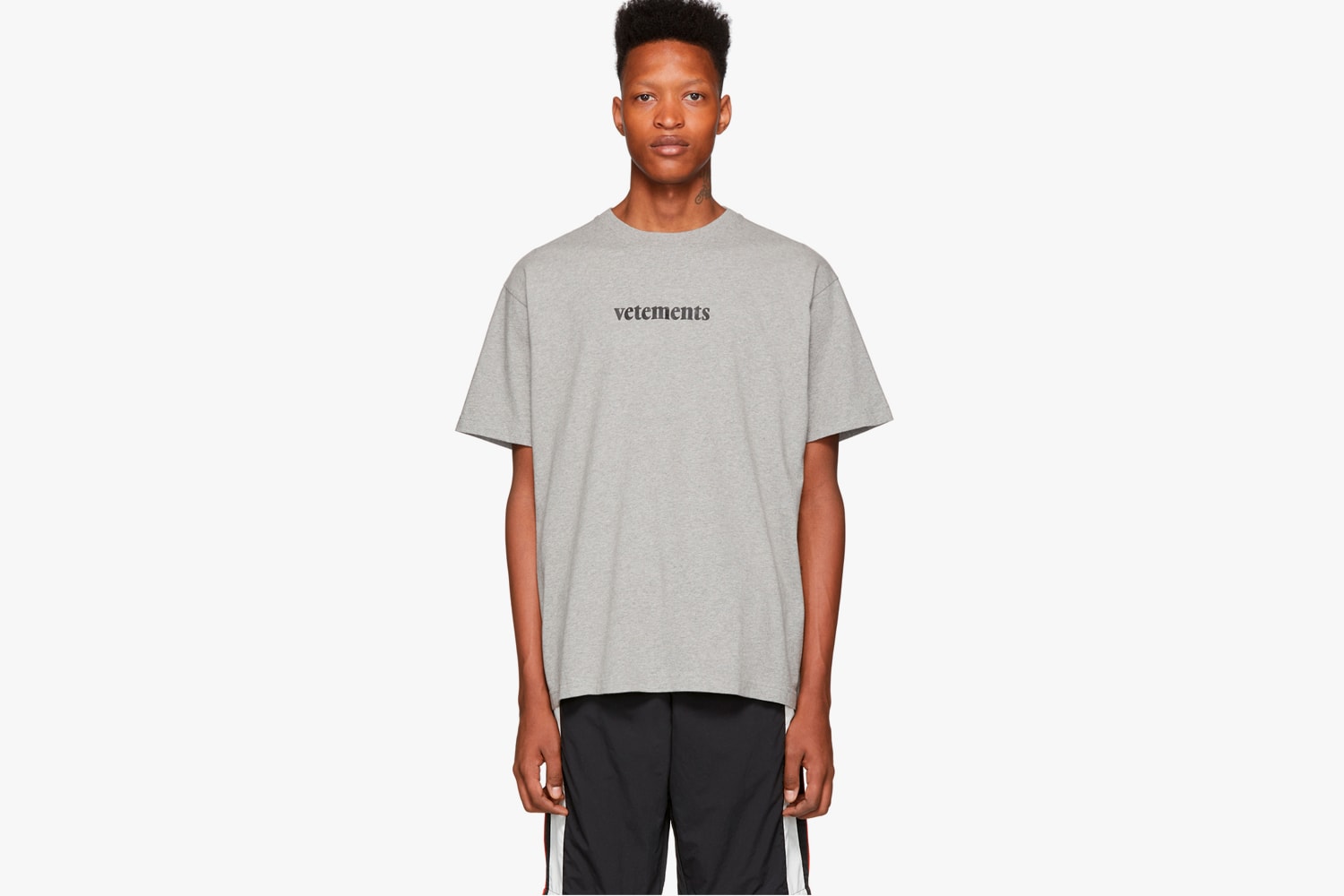 4 of 5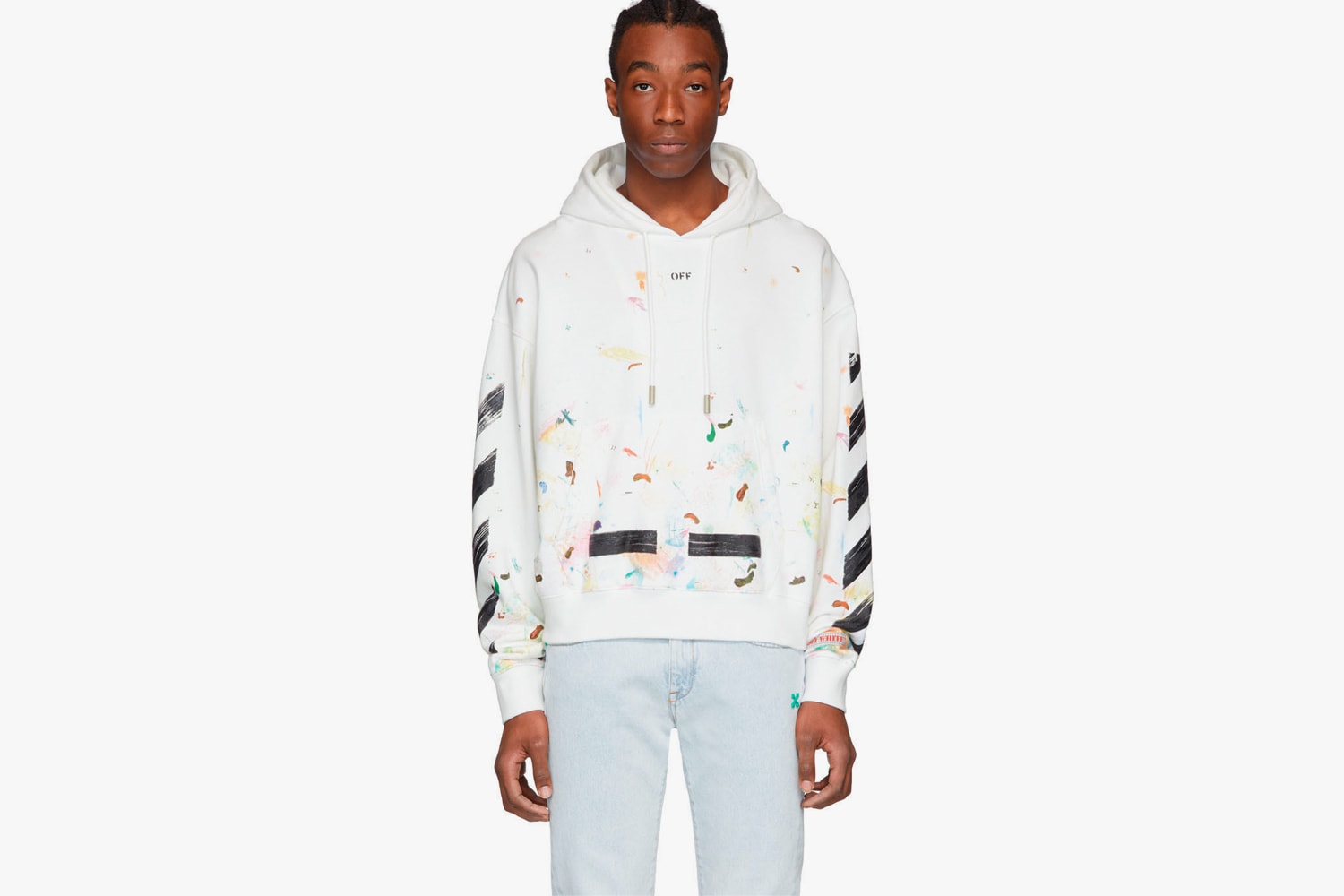 5 of 5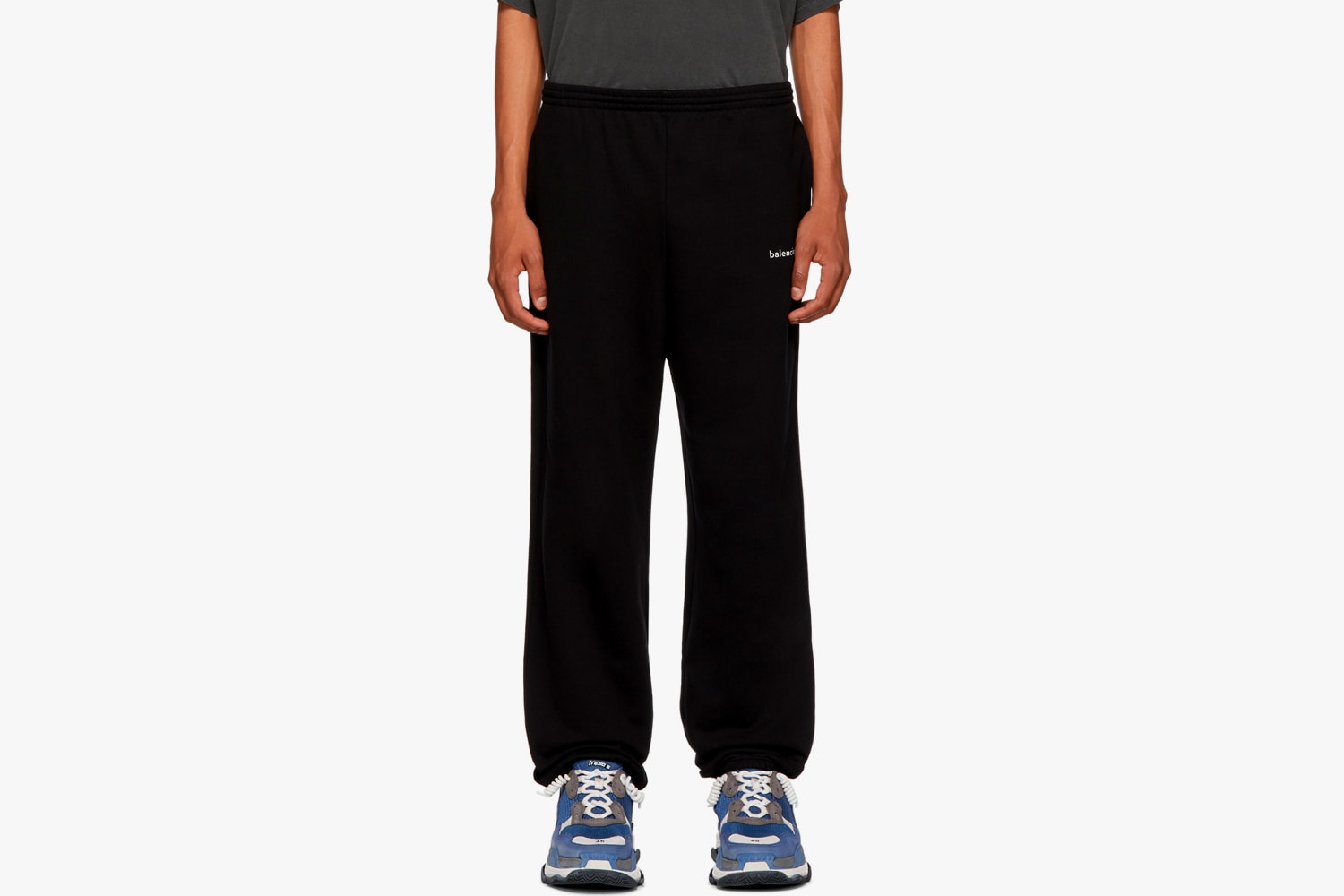 Buy Now:
Raf Simons "Stoned America" T-Shirt: $315 $173 USD (45% off) – SSENSE
Rick Owens Maximal Runner Sneakers: $1250 $850 USD (32% off) – SSENSE
VETEMENTS Postage T-Shirt: $245 $174 USD (29% off) – SSENSE
Off-White™" SSENSE Exclusive White Galaxy Brush Hoodie: $590 $425 USD (28% off) – SSENSE
Balenciaga Logo Lounge Pants: $795 $461 USD (42% off) – SSENSE
Streetwear Favorites
RHUDE, A-COLD-WALL*, Fear of God, Palm Angels & Heron Preston
1 of 5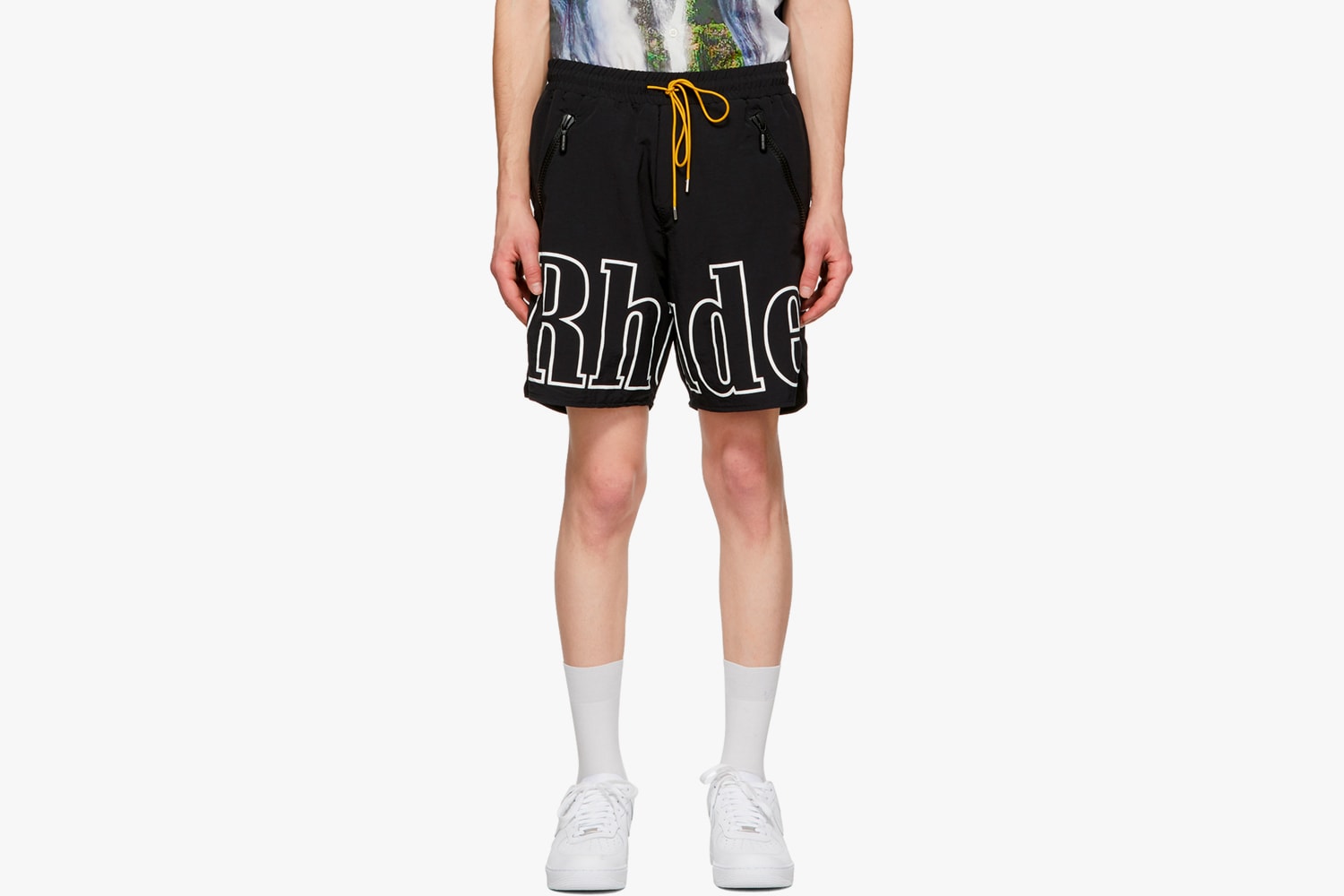 2 of 5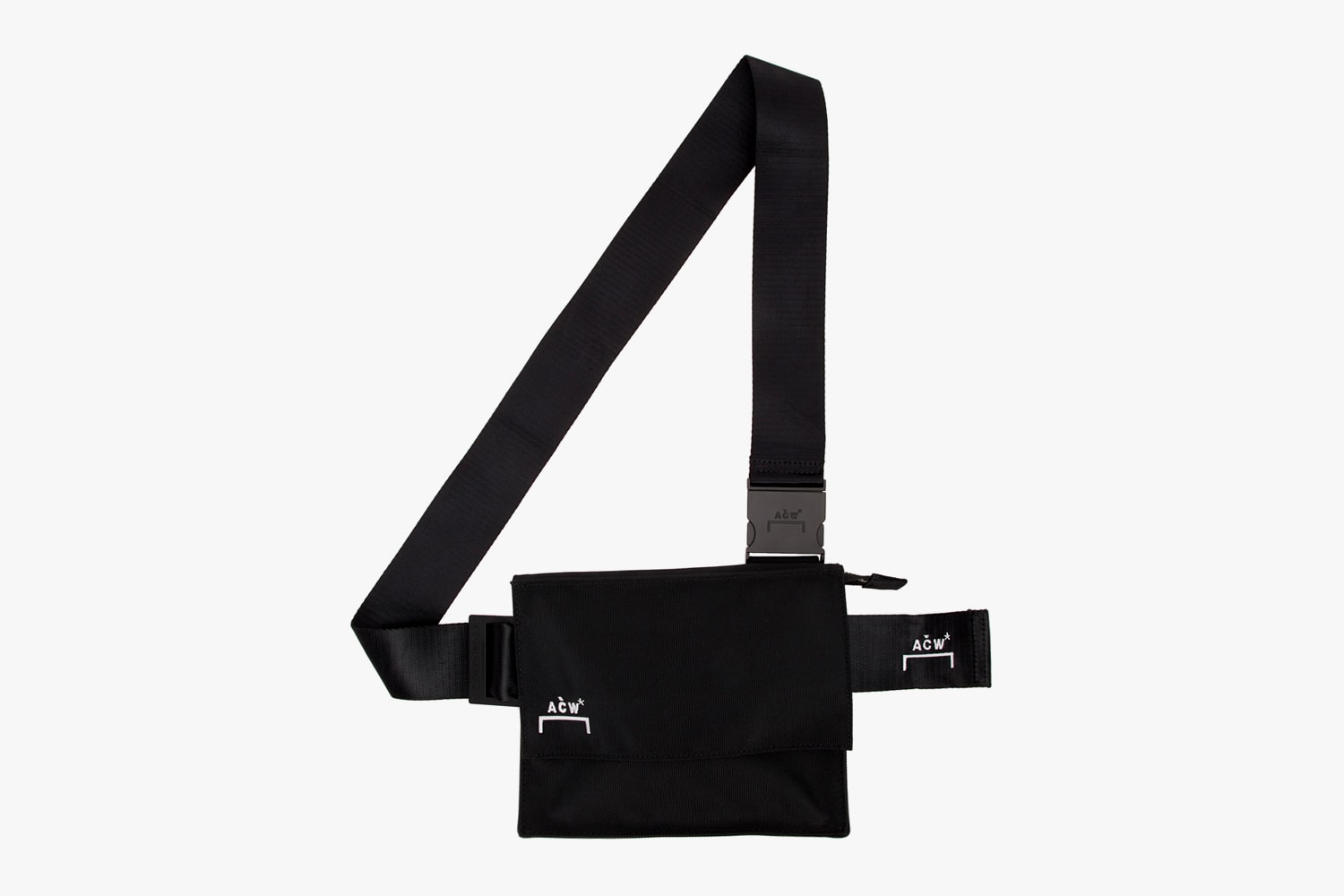 3 of 5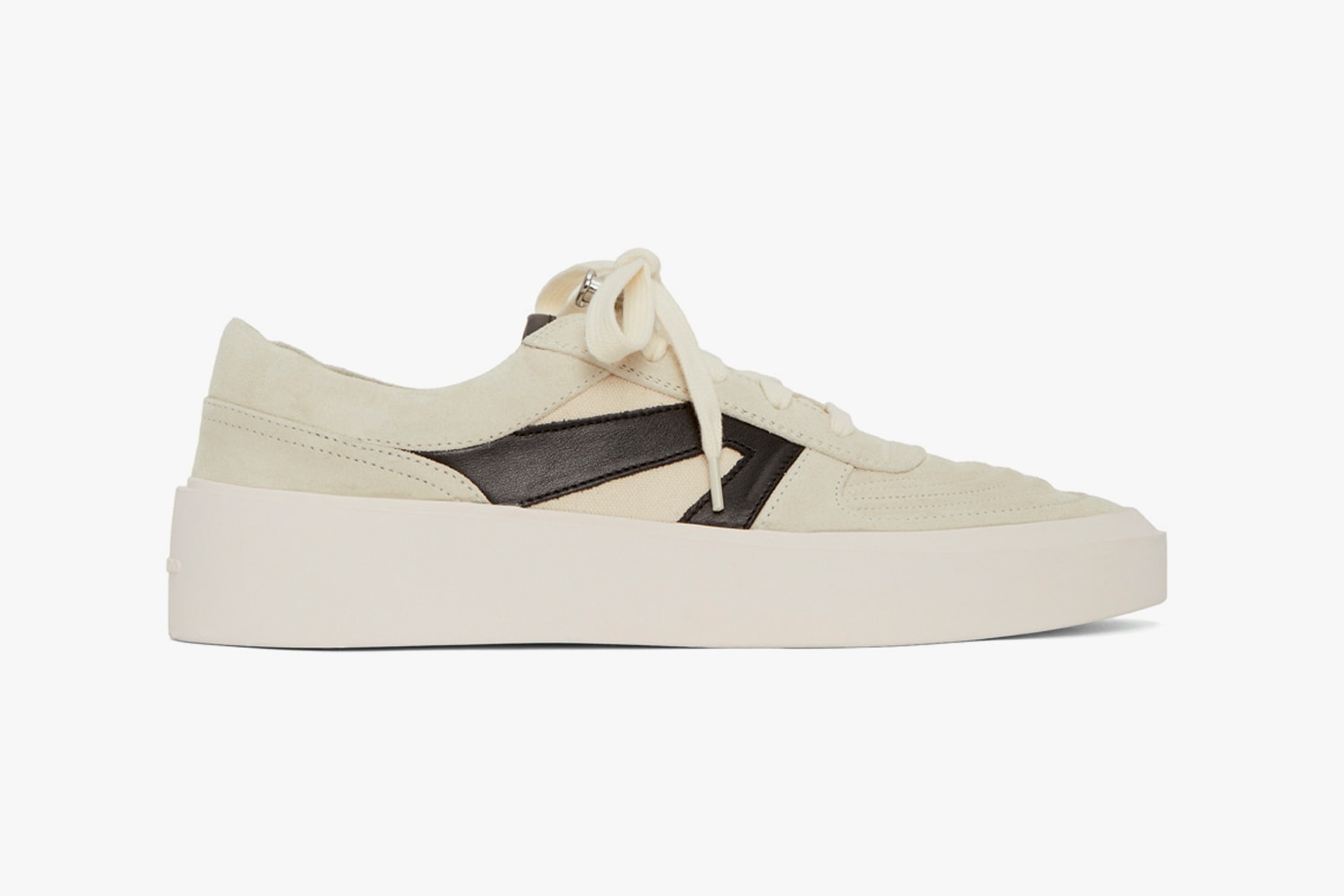 4 of 5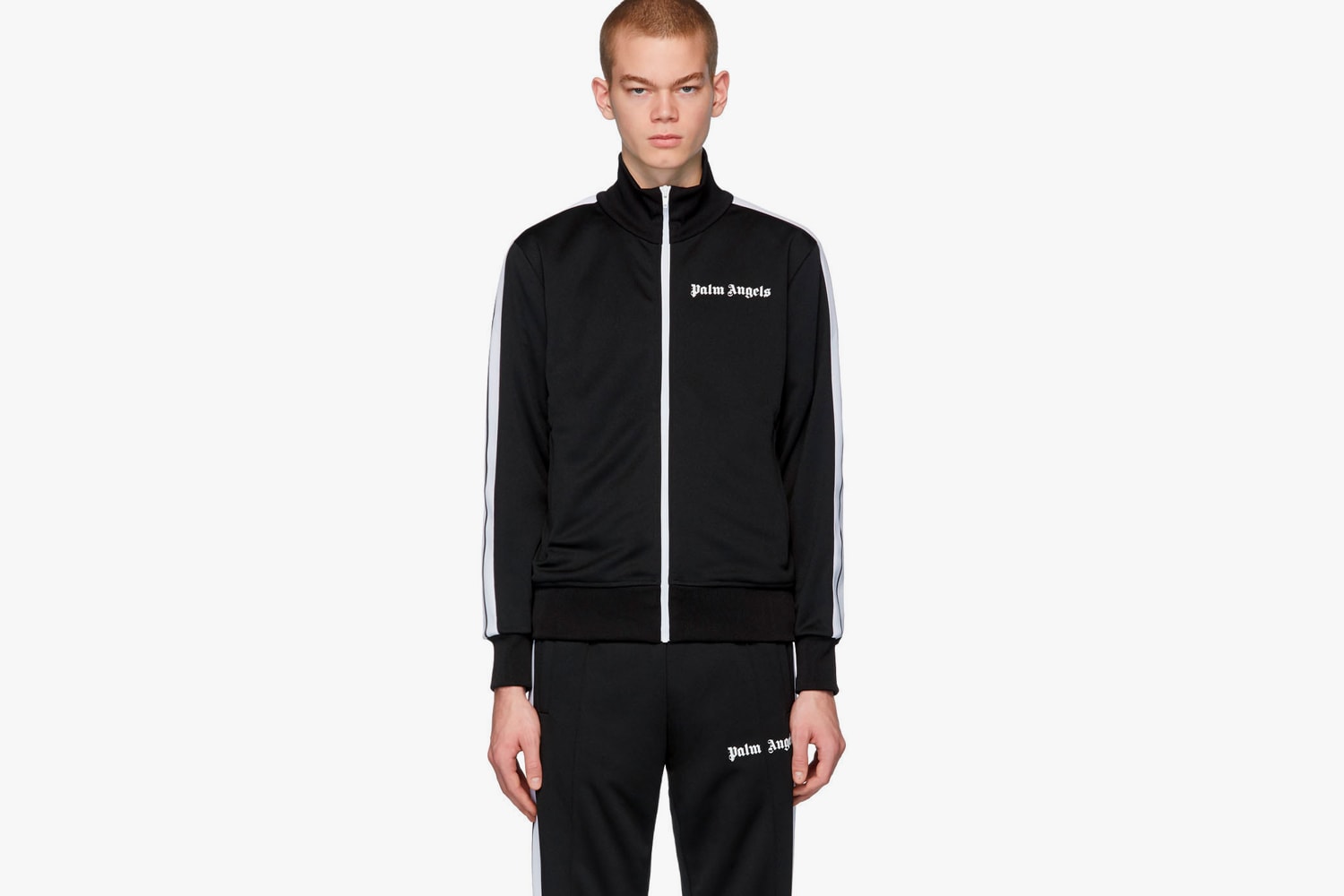 5 of 5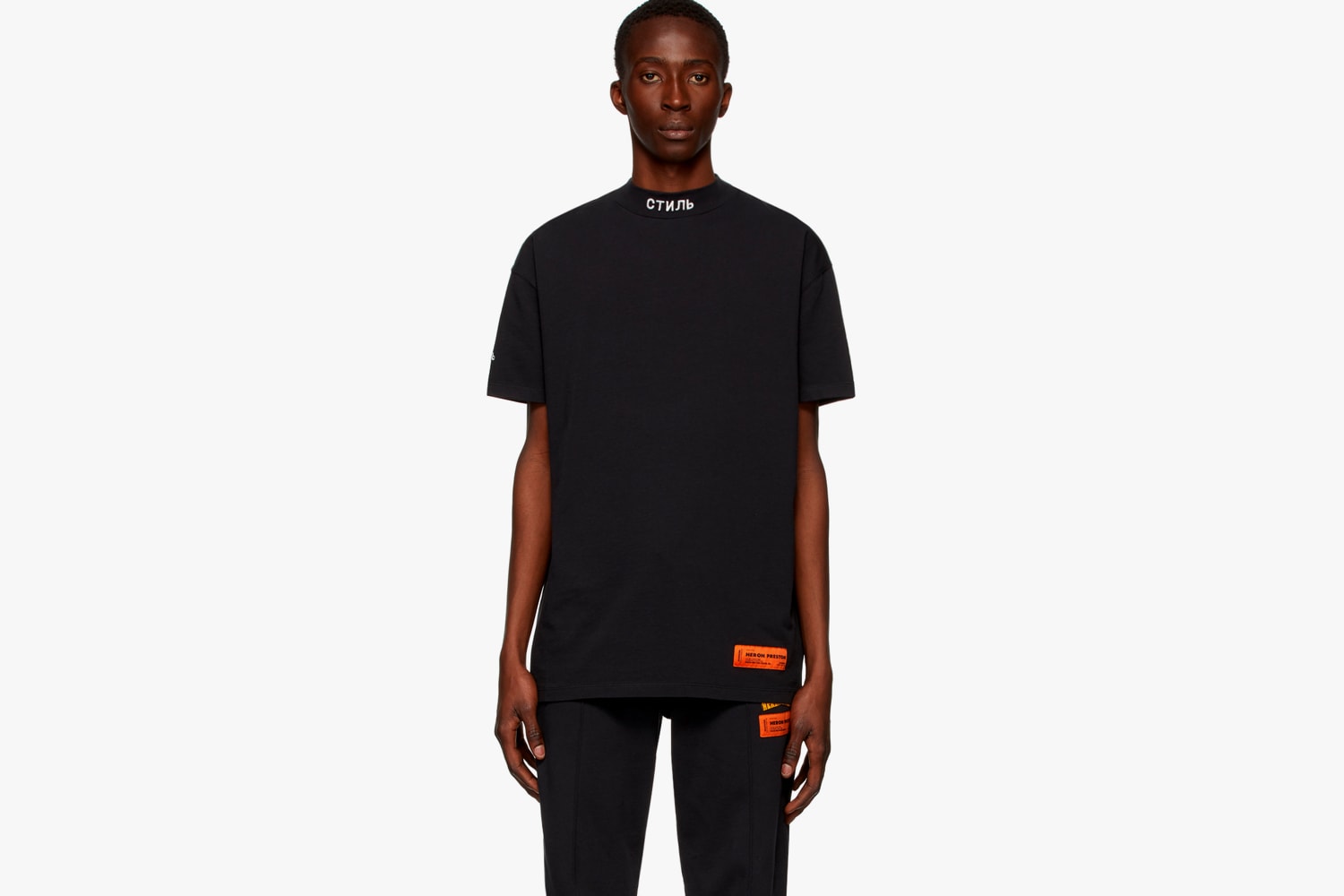 Buy Now:
RHUDE Oversized Logo Shorts: $400 $328 USD (18% off) – SSENSE
A-COLD-WALL* Utility Pouch: $210 $147 USD (30% off) – SSENSE
Fear of God Skate Low Sneakers "Off White": $550 $435 USD (21% off) – SSENSE
Palm Angels Classic Track Jacket: $470 $343 USD (27% off) – SSENSE
Heron Preston "СТИЛЬ" Mock Neck T-Shirt: $250 $178 USD (29% off) – SSENSE
Standout Labels
POST ARCHIVE FACTION (PAF), KANGHYUK, Marine Serre, WWW.WILLSHOTT & WE11DONE
1 of 5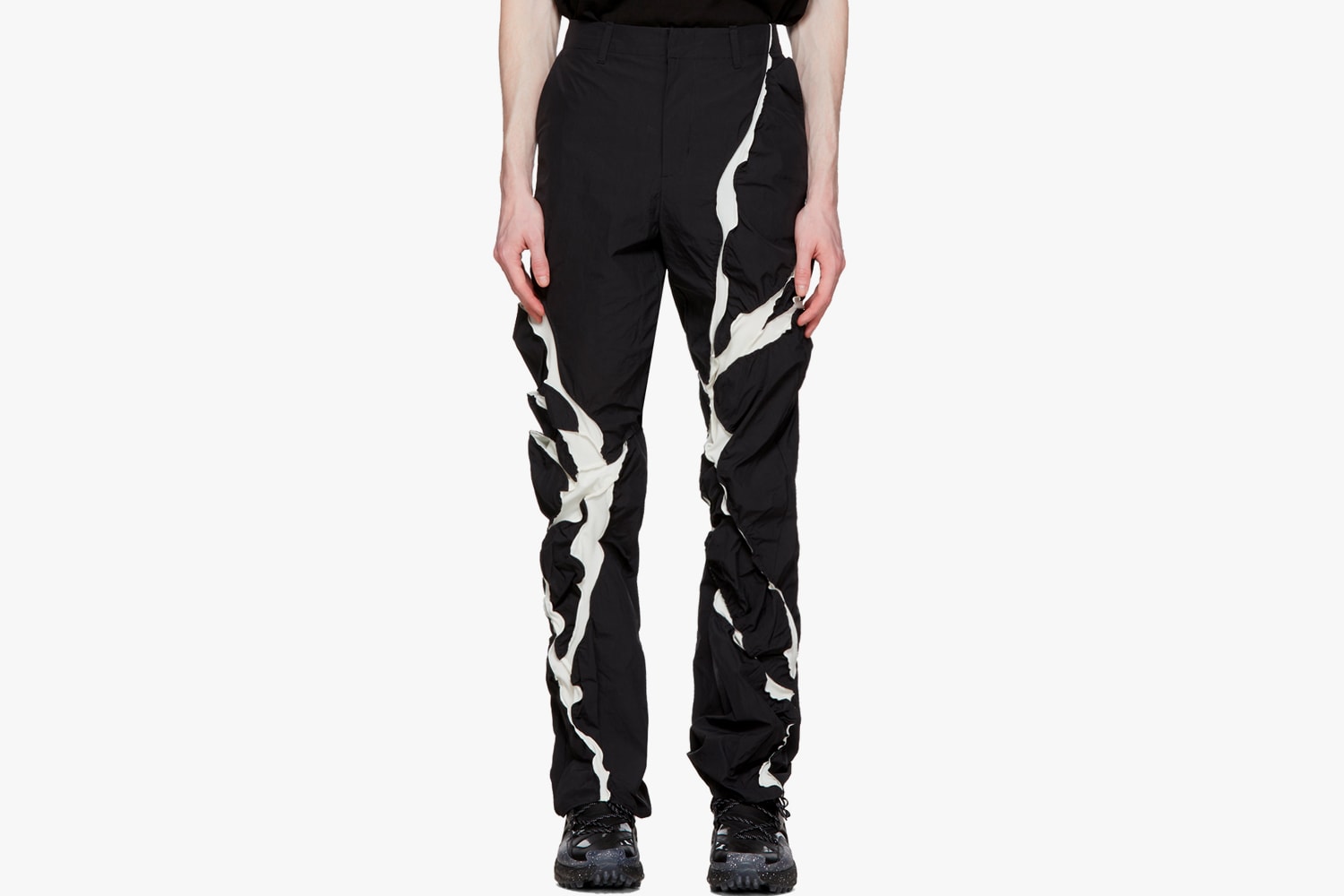 2 of 5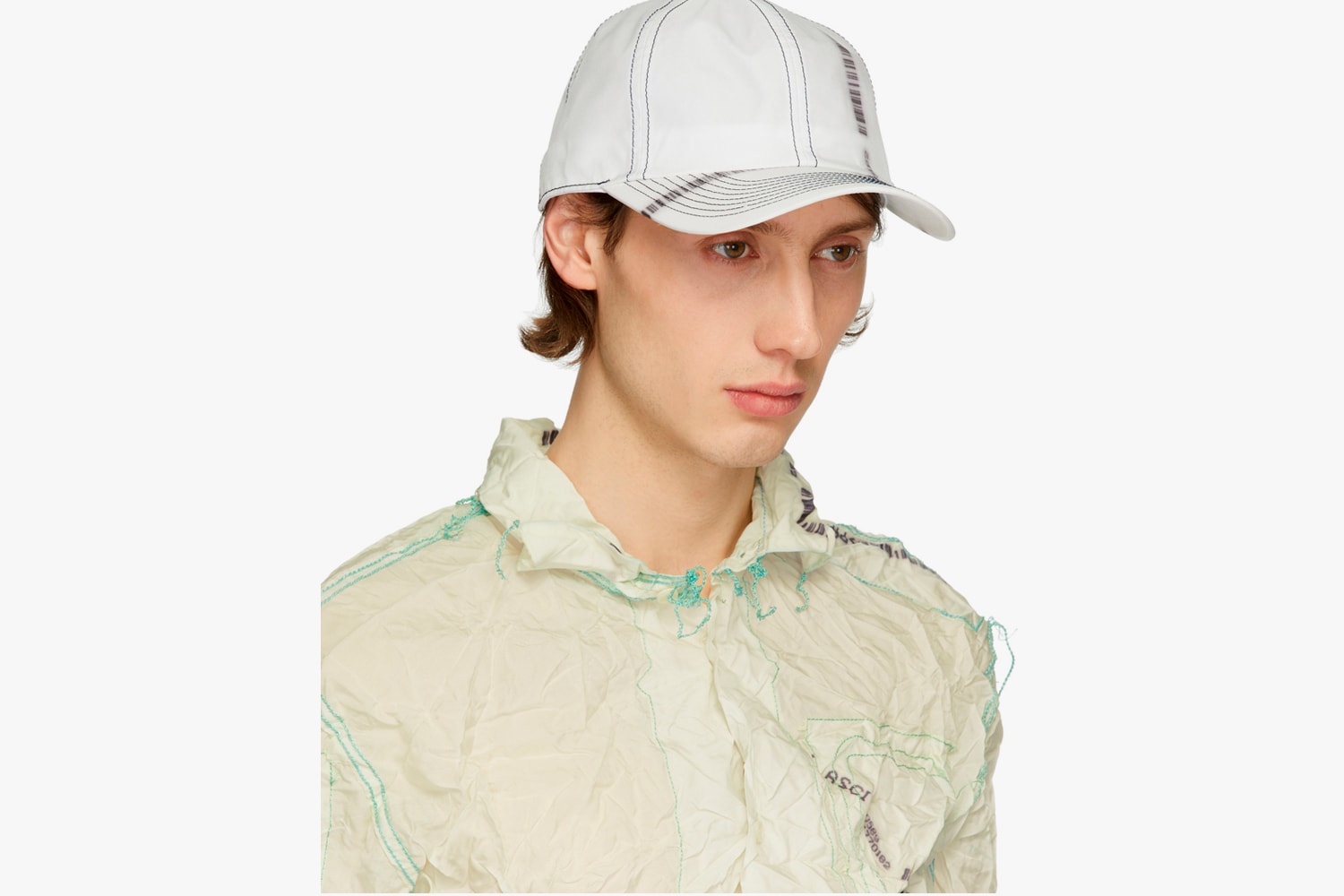 3 of 5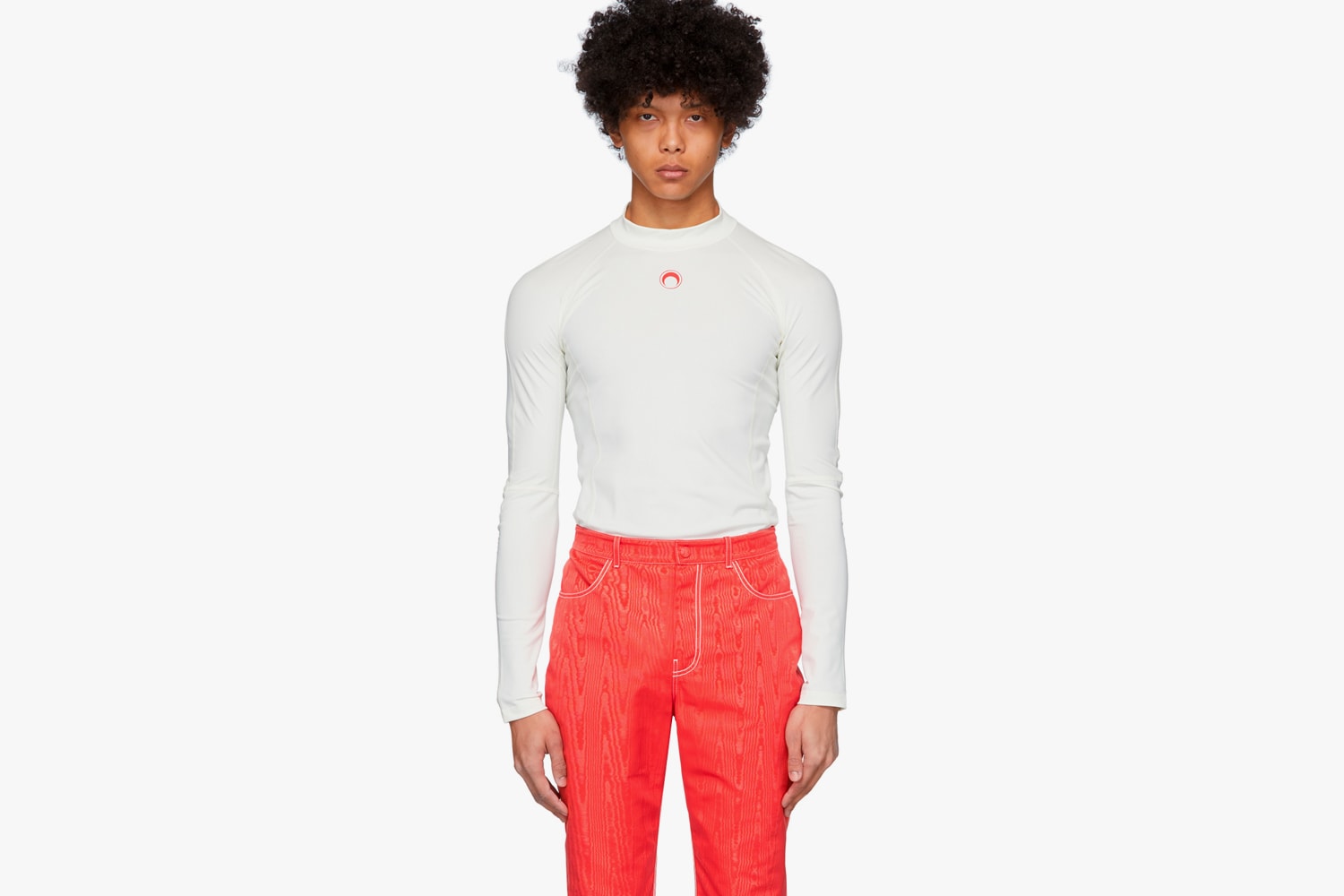 4 of 5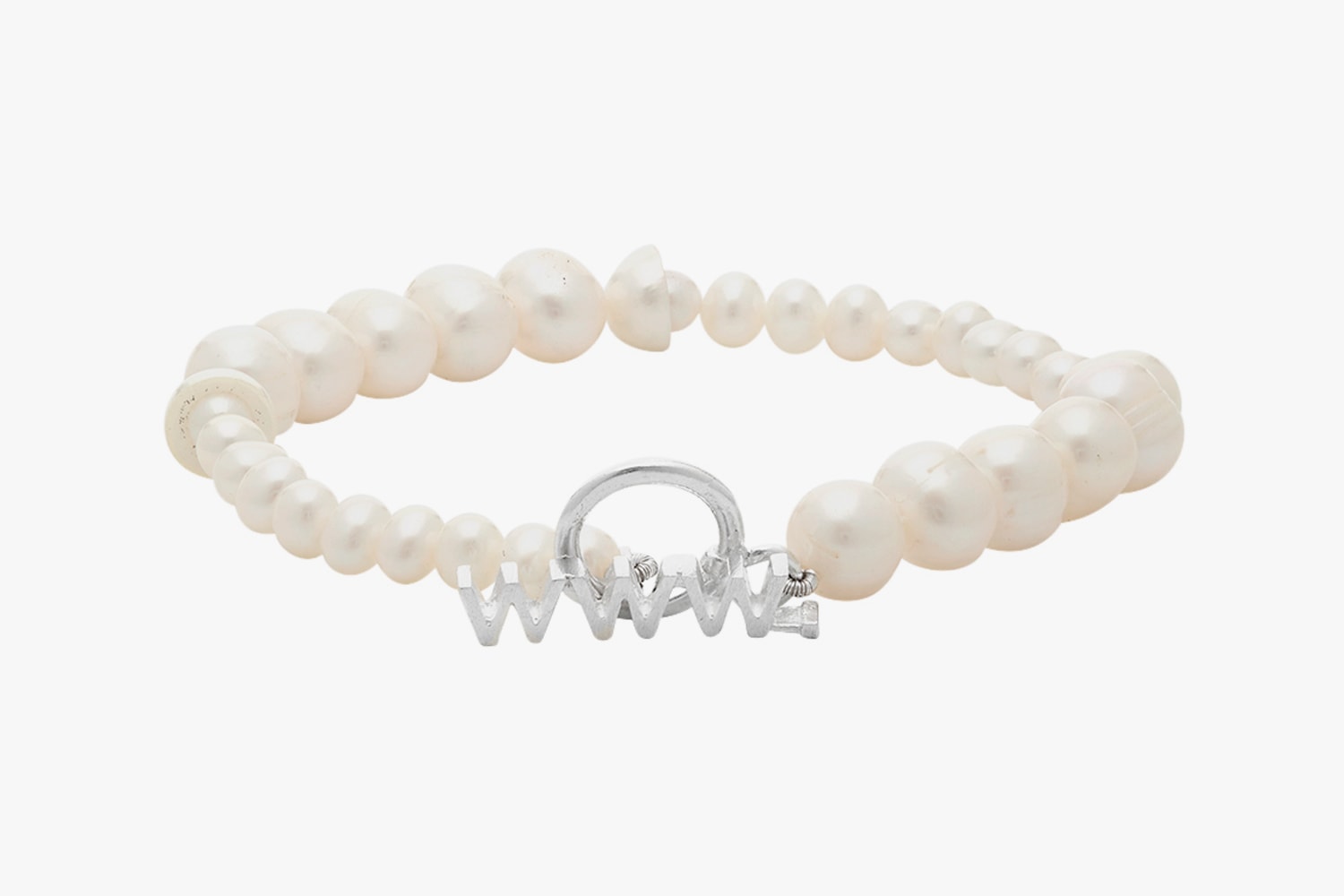 5 of 5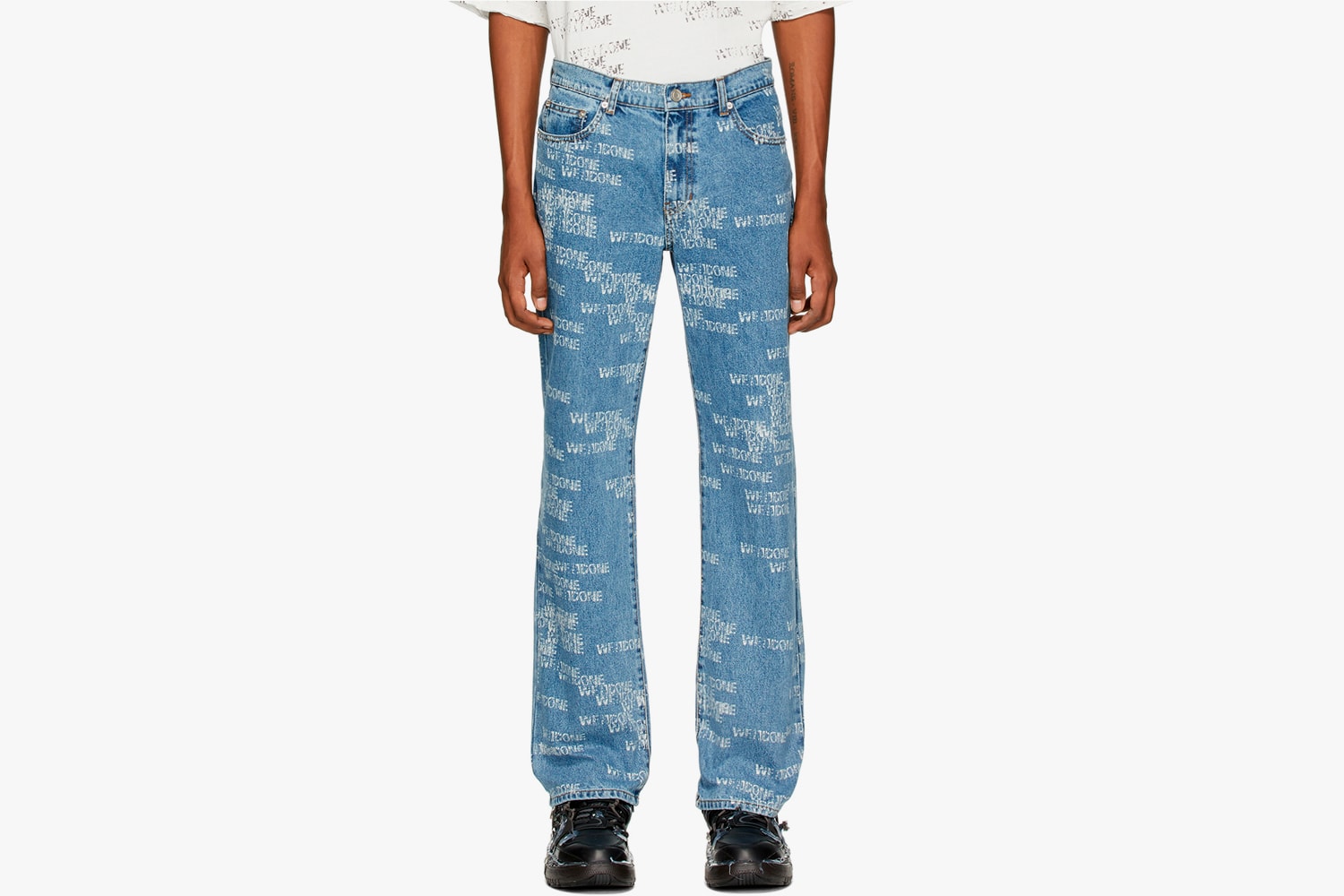 Buy Now:
POST ARCHIVE FACTION (PAF) 3.0 Left Trousers: $1500 $1200 USD (20% off) – SSENSE
KANGHYUK Readymade Airbag Cap: $270 $170 USD (37% off) – SSENSE
Marine Serre Iconic Long Sleeve T-Shirt: $405 $251 USD (38% off) – SSENSE
WWW.WILLSHOTT Alternating Fused Pearl Bracelet: $230 $186 USD (19% off) – SSENSE
WE11DONE All Over Logo Jeans: $555 $361 USD (35% off) – SSENSE
Good Deals (Above 40% Discounts)
Craig Green, Wacko Maria, Kiko Kostadinov, 1017 ALYX 9SM & Jacquemus
1 of 5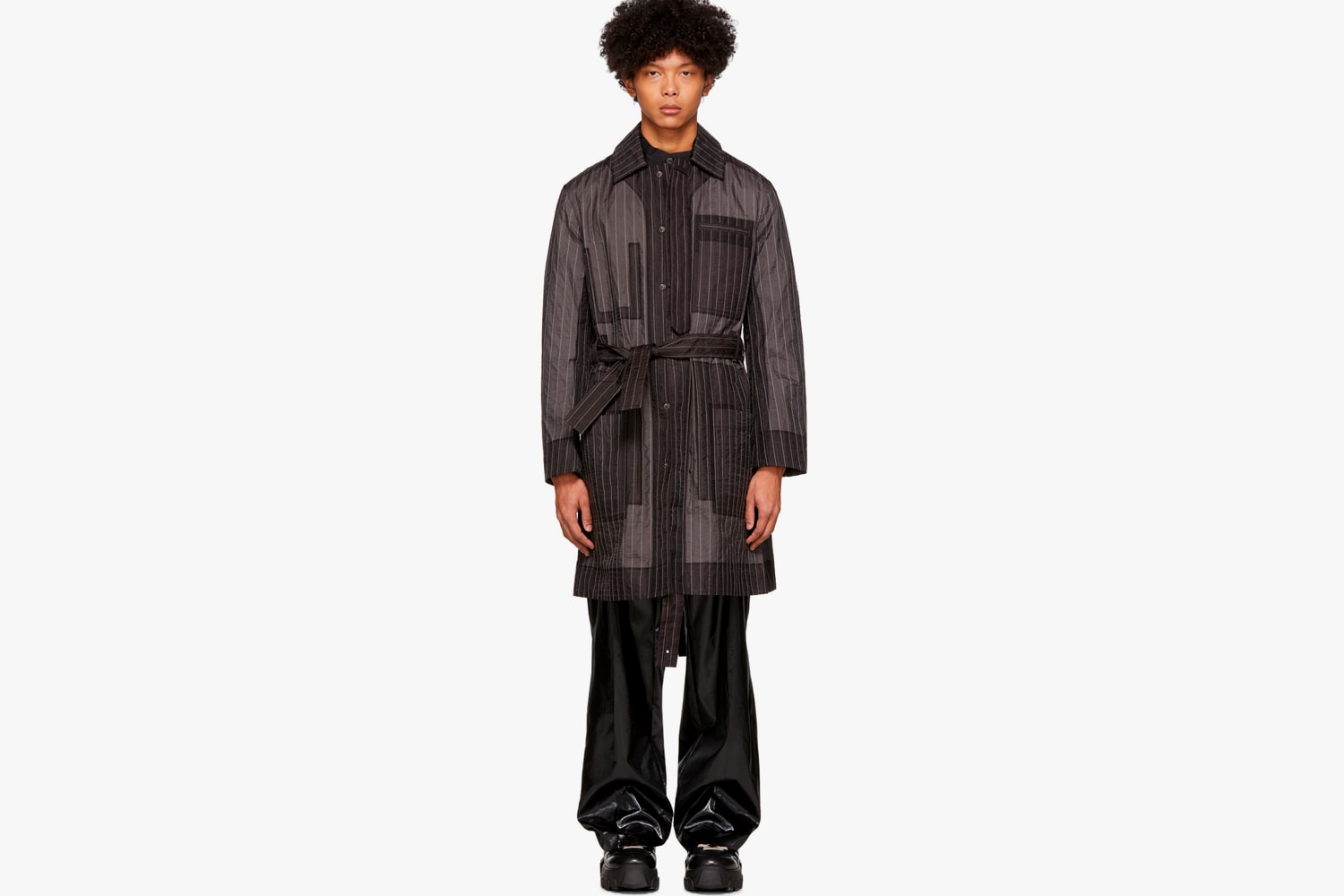 2 of 5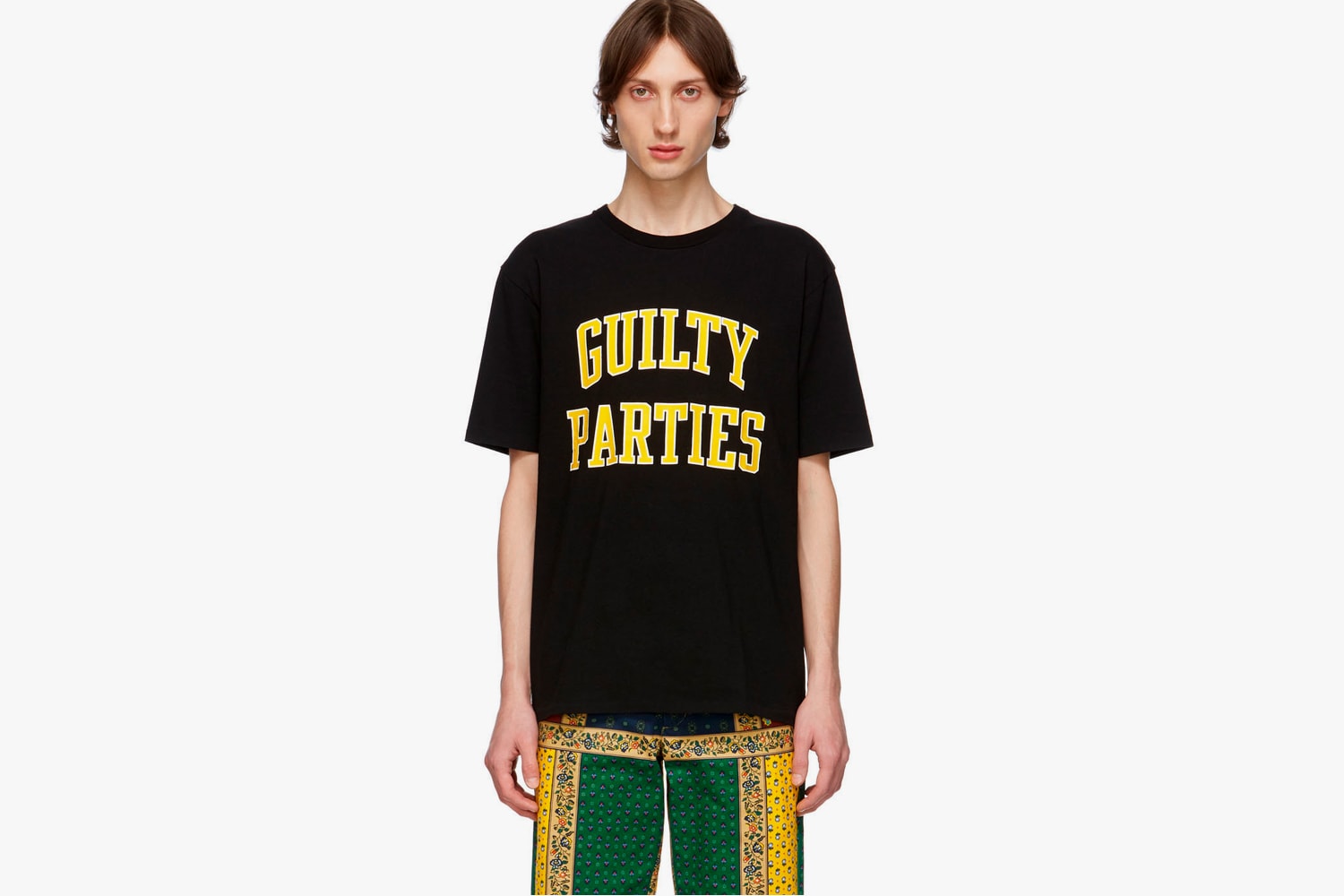 3 of 5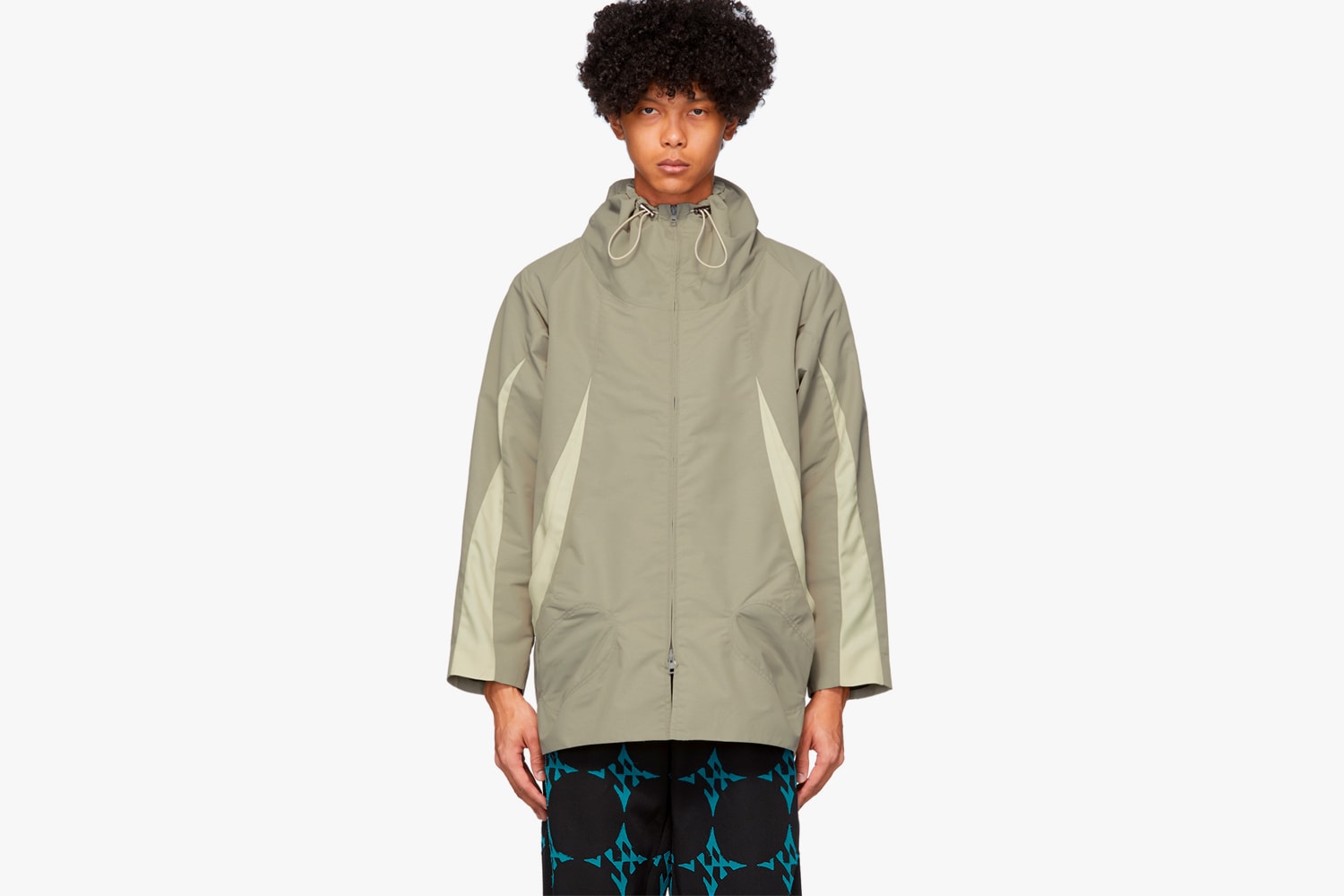 4 of 5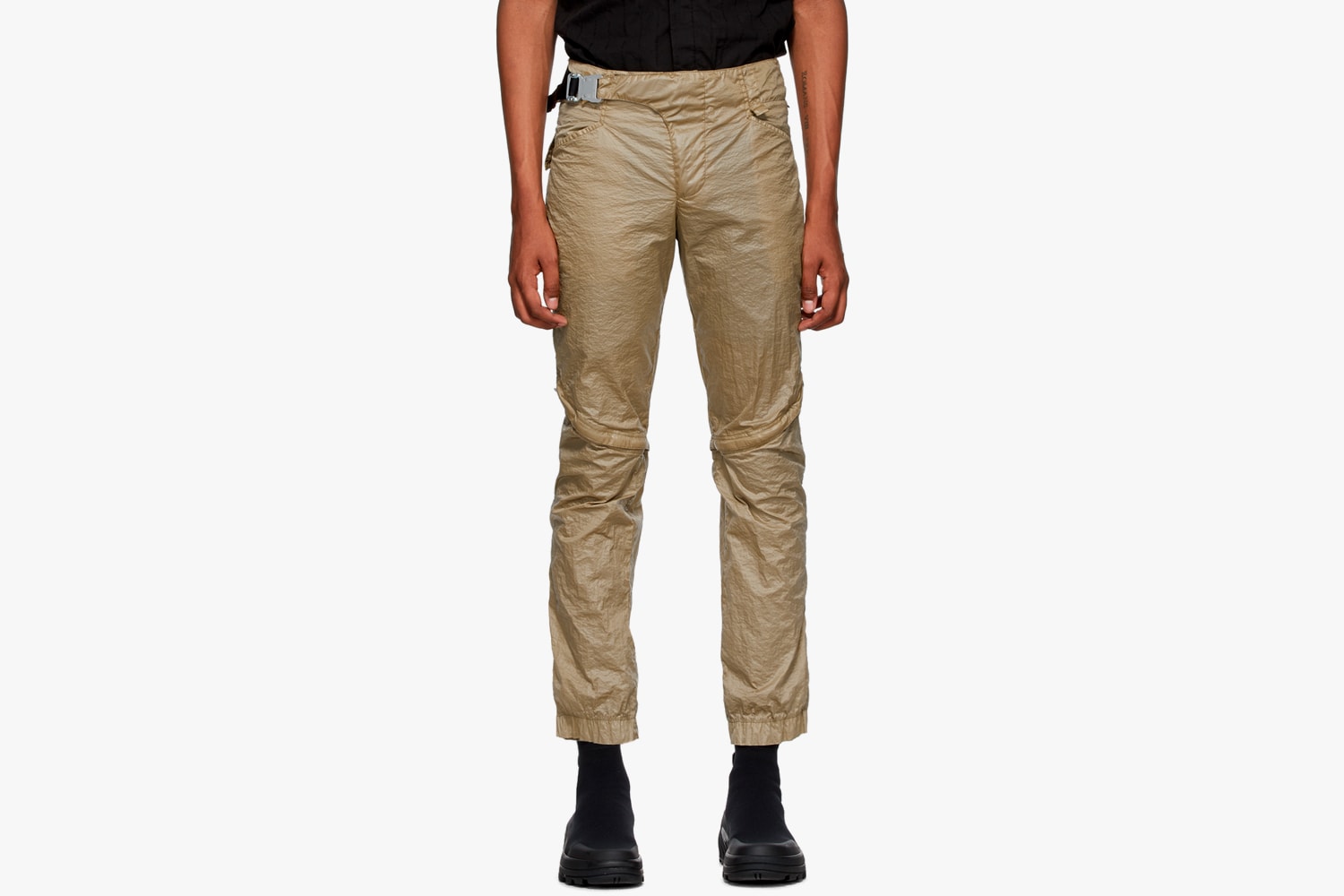 5 of 5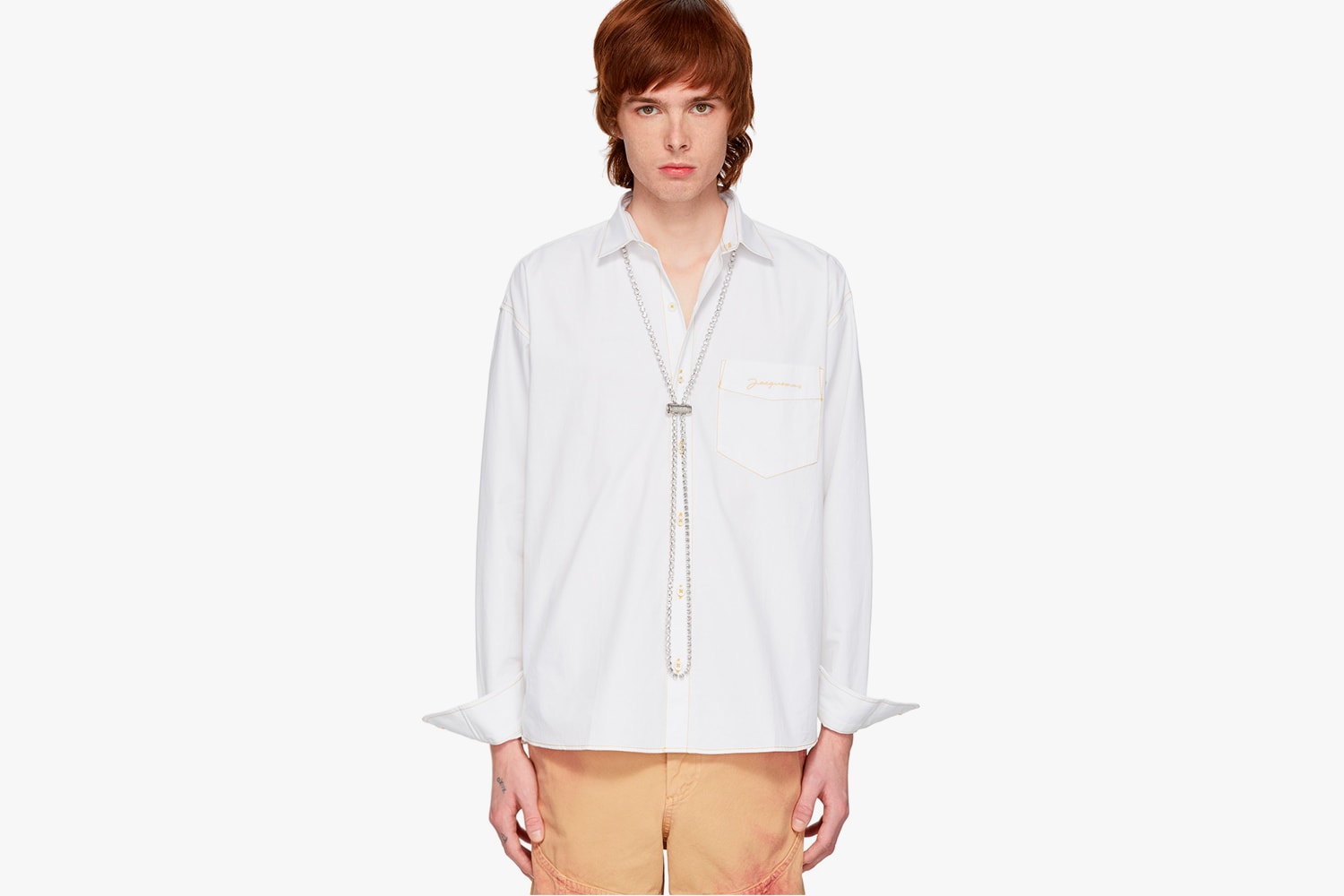 Buy Now:
Craig Green Organza Line Stitch Coat: $1430 $729 USD (49% off) – SSENSE
Wacko Maria "Guilty Parties" T-Shirt: $120 $67 USD (44% off) – SSENSE
Kiko Kostadinov Riding Claw Parka: $840 $479 USD (43% off) – SSENSE
1017 ALYX 9SM Crescent Zip Trousers: $850 $485 USD (43% off) – SSENSE
Jacquemus Le Cordon Swarovski Necklace: $610 $348 USD (43% off) – SSENSE