Kamasi Washington's 'Becoming' is a Heart-Warming Jazz Soundtrack
The score to Michelle Obama's Netflix documentary.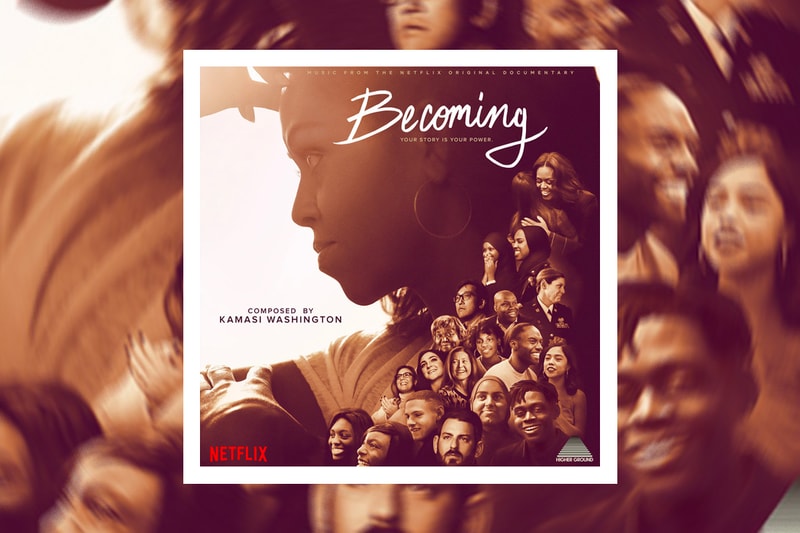 Kamasi Washington's score to Michelle Obama's Netflix documentary Becoming has finally landed. The documentary paints a candid picture of the former First Lady's life, from her early childhood to her marriage with Barack Obama, and the soundtrack is a vibrant jazz-tinged accompaniment that offers a whimsical "musical palette" to the personal story.
Dubbed Becoming (Music from the Netflix Original Documentary), the soundtrack spans a total of 16 songs, each no more than three minutes long except one, a departure from Washington's typically extended jazz epics. "Shout Out of a Cannon" kicks off the LP, a smooth, quiet opener filled with muffled double bass lines and light piano chords. "Becoming" follows next with a warm sax-driven progression, backed by funky guitar licks and crisp rim-clicks on the snare. Many of the tracks embody a gentle sonic narrative, mostly led by finely polished sounds like Washington's sax or fluttering piano notes, heart-warming motifs to accompany the telling of Obama's real-life experiences. Other songs, however, like "The Rhythm Changes" and "Detail" come with a more upbeat groove that follows colorfully dynamic rhythms of the quick drum patterns. The soundtrack ends on "Southside V.2," imbued with a buoyantly soulful groove that wraps up the album on a positive note.
Scroll below to listen to Kamasi Washington's soundtrack Becoming (Music from the Netflix Original Documentary).
In case you missed it, check out the trailer to the aforementioned Netflix documentary.