Disney World Plans to Reopen Theme Parks Mid-July
Enhanced safety and cleanliness measures will be implemented during this phased reopening.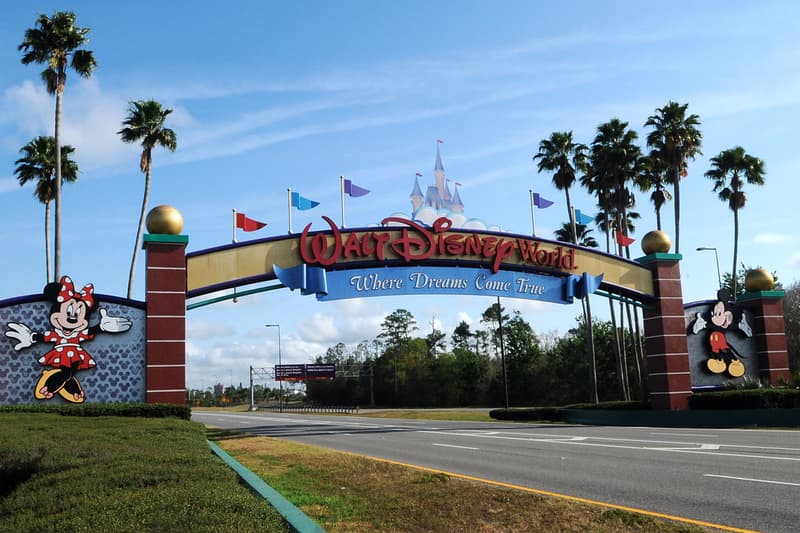 After revealing earlier this month that its profits for the first quarter of 2020 saw a devastating 91 percent drop amid the COVID-19 pandemic, Disney is now preparing to end its multi-month closure and reopen Disney World doors this summer. The theme park, which employs 70,000 people, will begin a phased reopening on July 11 for its Magic Kingdom and Animal Kingdom parks and July 15 for EPCOT and Hollywood Studios.
Guests three years of age and older are required to wear face masks, while all guests must undergo temperature screenings before entering Disney World. A new theme park reservation system will require all guests to obtain a reservation for park entry in advance. Other plans to support physical distancing and cleanliness will be implemented during the phased reopening. Although its plans still await approval from Orange County's mayor and Florida Governor Ron DeSantis, Disney is encouraged by how guests are responding to Shanghai Disney Resort and Disney Springs. As Disney's largest international park, Shanghai Disneyland reopened its gates on May 11 after being closed since January 24.
"This phased reopening will demonstrate a deliberate approach, with limits on attendance and controlled guest density that aligns with guidance on physical distancing," the company announced yesterday. "That means certain experiences we know draw large group gatherings — such as parades and nighttime spectaculars — will return at a later date. In addition, 'high-touch' experiences such as makeover opportunities, playgrounds and character meet and greets will remain temporarily unavailable, but characters will still be in our parks to entertain and delight our guests."
Expect Disney World to once again open its doors on July 17, the same date that California's Disneyland first opened its doors in 1955.
In other news, Warner Bros. and DC Comics' The Batmobile Documentary is now streaming for free.