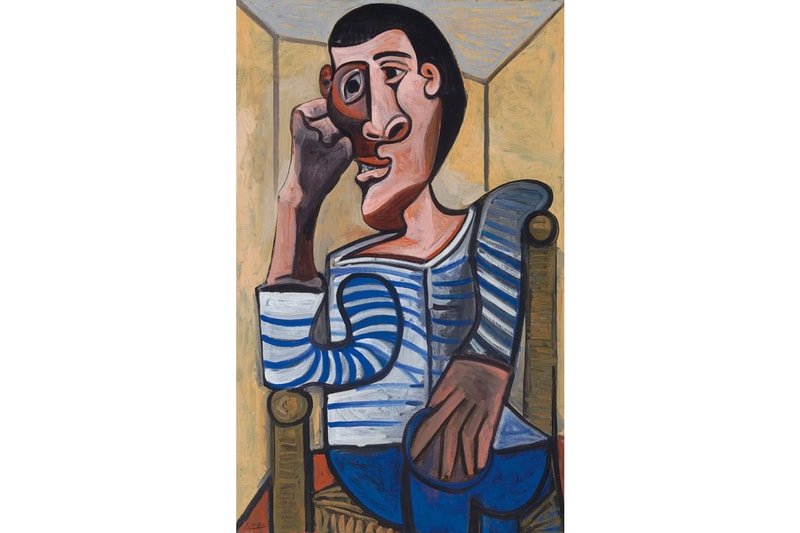 Contractor Sued After Painter Tore Hole in $100 Million USD Picasso Painting
The damages dropped the painting's value by $20 million USD.
---
Two years ago, art collector Steve Wynn withdrew Pablo Picasso's 1943 painting Le Marin from a Christie's auction in New York after it was damaged by an employee of T.F. Nugent, a family-run commercial painting business. The employee, who had been hired to paint Christie's galleries ahead of the exhibition, left an extension rod for a paint roller propped up against a wall. The rod wasn't secured and ended up crashing into the painting, tearing a four-and-a-half-inch hole in the canvas. The insurance company that reimbursed Christie's after the auction house paid Wynn is now suing the contractor it blames for tearing the hole in the masterpiece.
Steadfast Insurance Co. is seeing $18.4 million USD in damages from T.F. Nugent, which damaged Le Marin due to "negligent and/or careless acts" that were performed without "reasonable care" to the performance of their duties. After the incident, Christie's spent $487,625 USD closing the gaping hole in the painting and the surrounding damage, a total area of seven inches long and two inches wide. The lawsuit claims that the painting, which was previously worth up to $100 million USD, had lowered in worth by 20 percent, or $20 million USD, "given the extent of the physical damage to the Le Marin, and the accompanying reputational [sic] damage."
This is not the first time a Picasso painting under Wynn has suffered damage. In 2006, the billionaire casino mogul himself "accidentally damaged" the 1932 portrait Le Rêve by putting his elbow through it. The painting, valued at $70 million USD, was repaired and sold to hedge fund manager Steven Cohen for $155 million USD in 2013.
In case you missed it, a woman in Italy won a $1.1 million USD Picasso painting in a raffle.