These Are The Best Studio Ghibli Films to Stream on HBO Max
Most of the studio's entire catalog is now available on the platform.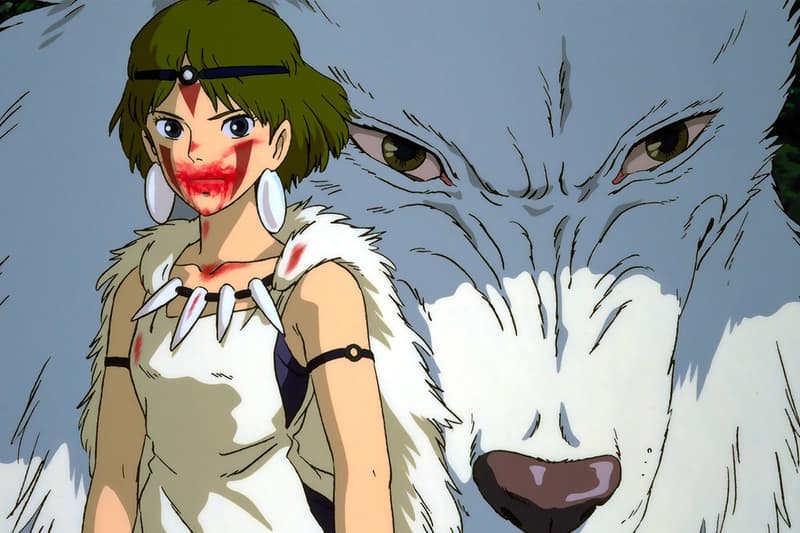 HBO Max has finally debuted, and within the platform, subscribers can stream almost every Studio Ghibli film ever made for the very first time. The 20 films available include titles like My Neighbor Totoro, Spirited Away, Princess Mononoke, and many more. The only film not available at launch is The Wind Also Rises, which is expected to arrive later this year.
The studio has over a decade's worth of material, and while it took time for anime fans outside Japan to discover Ghibli films, mainstream audiences have yet come across one of these animated classics because they've been scarcely available to watch online. Until today, most of these films have only been available for digital rental and DVD.
Although most of the studio's catalog is available, the list below showcases the 9 films most essential to view from Hayao Miyazaki and other iconic Ghibli directors.
Nausicaä of the Valley of the Wind (1984)

Director: Hayao Miyazaki
Genre: Fantasy
The story is set in a post-apocalyptic world that's struggling to restore the balance between the dwindling race of humans and massive insects that have settled throughout most of the now inhabitable planet. Nausicaä of the Valley of the Wind was technically made before Studio Ghibli was created, but is responsible for its formation. The studio has even gone on to claim the film as its own. It is also regarded as one of the best animated films ever made.
My Neighbor Totoro (1988)

Director: Hayao Miyazaki
Genre: Fantasy, Family
One of the more acclaimed animated tales from Miyazaki, My Neighbor Totoro follows a schoolgirl named Satsuke and her younger sister, Mei, as they settle into an old country house with their father as they wait for their mother to leave the hospital. The sisters explore their new home and encounter playful spirits in their nearby forest, in particular, the massively cuddly creature known as Totoro.
Grave of the Fireflies (1988)
Director: Isao Takahata
Genre: War
Widely considered to be one of the saddest films ever made, Grave of the Fireflies follows a pair of children attempting to survive in a society struggling to cope with World War II. The film draws its narrative from autobiographical fiction and from the director's experience of the war as a child.  Roger Ebert called it "one of the greatest war films ever made."
Kiki's Delivery Service (1989)

Director: Hayao Miyazaki
Genre: Adventure
Kiki's Delivery Service is one of the most popular titles in Studio Ghibli's catalog and was a bonafide blockbuster in Japan. It follows a 13-year-old named Kiki who has moved into a seaside town with her talking cat JiJi as a village tradition for witches in training. She sets up a flying courier service and soon becomes a valuable asset in her community. However, the young witch soon begins questioning herself and loses her magical abilities. It is up to her to overcome her self-doubt and acquire her skills once again.
Whisper of the Heart (1995)

Director: Yoshifumi Kondō
Genre: Romance
Based on the manga with the same title, this animated film follows Shizuku, an inquisitive young girl and a voracious reader, who longs to be a writer when she grows up. One day she notices that all of her library books have previously been taken out by one Seiji Amasawa. Amid chasing after a large cat, befriending an eccentric antiques dealer and writing her first novel, Shizuku aims to find this mysterious boy who may well be her soul mate.
Princess Mononoke (1997)

Director: Hayao Miyazaki
Genre: Fantasy, Adventure
Set in the 14th century, protagonist young Ashitaka – infected by an animal attack, looks for a cure from the deer-like god Shishigami. During his adventure he sees humans ravaging the earth, which invokes the wrath of wolf god Moro and his adopted human daughter Princess Mononoke. Ashitaka attempts to broker peace between her and the humans, but it only brings conflict. Princess Mononoke was one of the first Studio Ghibli films to be dubbed in English and given a theatrical run in the United States. As such, the film was the entry point for many fans of the animation studio.
Spirited Away (2001)

Director: Hayao Miyazaki
Genre: Fantasy, Family
10-year-old Chihiro and her parents stumble upon a seemingly abandoned amusement park. After her mother and father are turned into giant pigs, Chihiro meets the mysterious Haku, who explains that the park is a resort for supernatural beings and that she must work there to free herself and her parents. Most of the film sees Chihiro befriending the right spirts for survival and cleverly avoiding the threatening ones. Spirited Away won an Oscar and is considered to be the best Ghibli film of them all.
Howl's Moving Castle (2004)

Director: Hayao Miyazaki
Genre: Adventure, Family
Sophie has an uneventful life at her late father's hat shop, but all that changes when she befriends wizard Howl, who lives in a magical flying castle. However, the evil Witch of Waste takes issue with their budding relationship and casts a spell on young Sophie, which ages her prematurely. Now Howl must use all his magical talents to battle the jealous hag and return Sophie to her former youth and beauty.
The Tale of the Princess Kaguya (2013)

Director: Isao Takahata
Genre: Fantasy, Drama
The film follows a tiny nymph found inside a bamboo stalk as she grows into a beautiful and desirable young woman. She then orders her suitors to prove their love by completing a series of near-impossible tasks. The film is known for being one of Takahata's last films before his untimely death as well as its line art and watercolor animation.