Jessie Reyez Shares Stripped-Back Version of Drake's "Headlines" for Spotify Singles
Along with a rock-infused take on "Love In The Dark."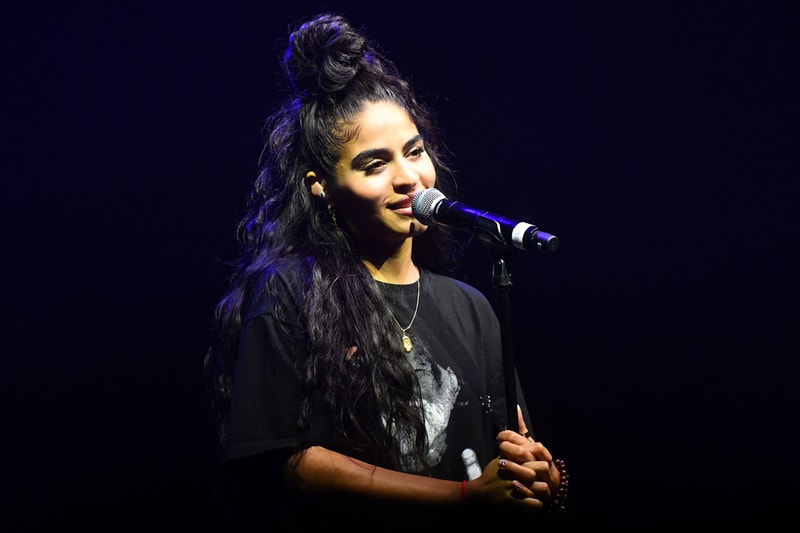 After dropping her highly-anticipated debut album Before Love Came to Kill Us back in March, Canadian pop-R&B singer-songwriter Jessie Reyez has shared two new recordings from her Spotify Singles studio session. As is customary for the series, Reyez recorded one of her own songs, "Love In The Dark," and followed it with a cover of Drake's single "Headlines," which was featured on his 2011 studio album Take Care.
The stripped-back, piano version of "Headlines" highlights Reyez's powerful vocals. She keeps up with Drake's original flow, while giving the track additional tonality. "I might be too strung out on compliments/Overdosed on confidence/Started not to give a f*ck and stopped fearing the consequence," she sings. "Drinkin' every night because we drink to my accomplishments/Faded way too long I'm floating in and out of consciousness."
In contrast, her percussion-heavy version of "Love In The Dark" gives the Before Love Came to Kill Us track a rock-infused twist. Reyez's voice plays through a distortion filter over an edgy, sped-up beat, rendering the Spotify Single almost unrecognizable from the original track.
Listen to both recordings below and stay tuned for more releases from Reyez.
In other news, Canadian producer and DJ Jayda G dropped sun-drenched visuals for her lead single "Both Of Us."