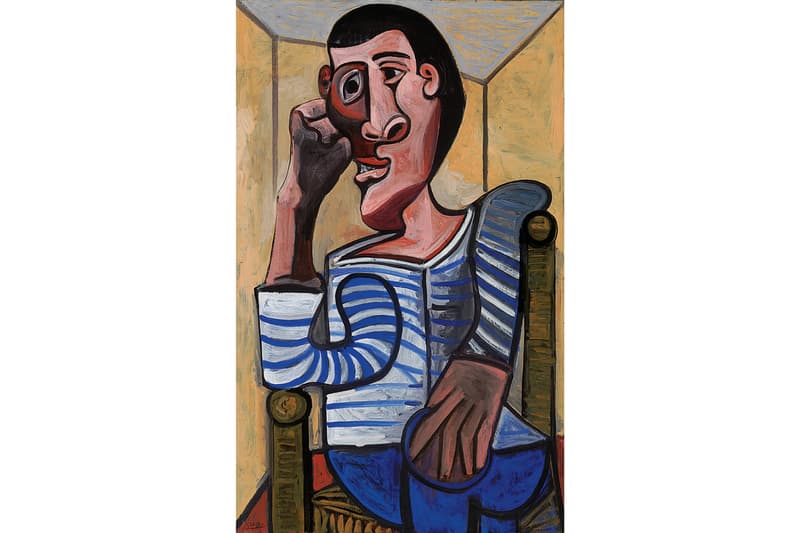 Picasso's Iconic 'Le Marin' Painting Expected to Fetch $70 Million USD
Assumed to be a rare self-portrait of the legendary artist.
---
Following his "Face-Off" exhibition with Condo, the late Pablo Picasso continues to make waves in the art market. Produced in 1943 during the Nazi invasion of France, Pablo Picasso's monumental Le Marin painting will soon go under the hammer at Christie's upcoming Impressionist and Modern Art sale. The auction house claims that the 52 by 31-inch piece is a self-portrait of the Spanish painter, portraying a male figure resting his head on his right hand. Collectively, the painting was initially sold at auction 21 years ago from the extensive collection of elite New York City collectors, Victor and Sally Ganz.
Christie's is estimating that Le Marin will fetch around $70 million USD at the sale this May 15. Check out the painting above and visit Christie's official website to learn more. In recent art news, Yoshitomo Nara launched a new exhibition at Pace Gallery.