An Up-Close Look at Michael Jordan's Banned Air Ship
A rare glimpse at the precursor to the Air Jordan empire.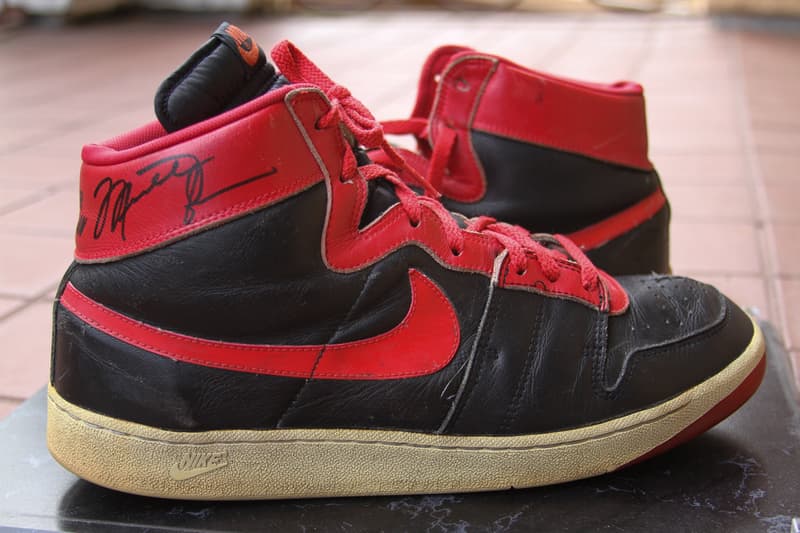 1 of 4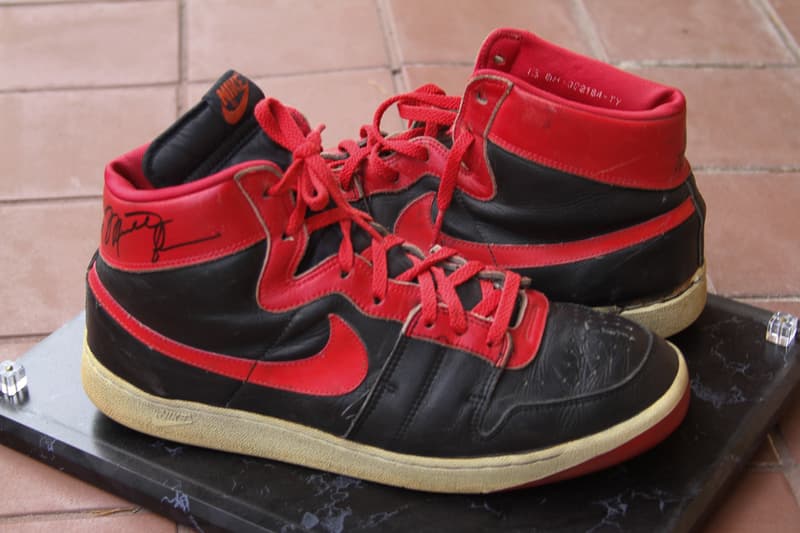 2 of 4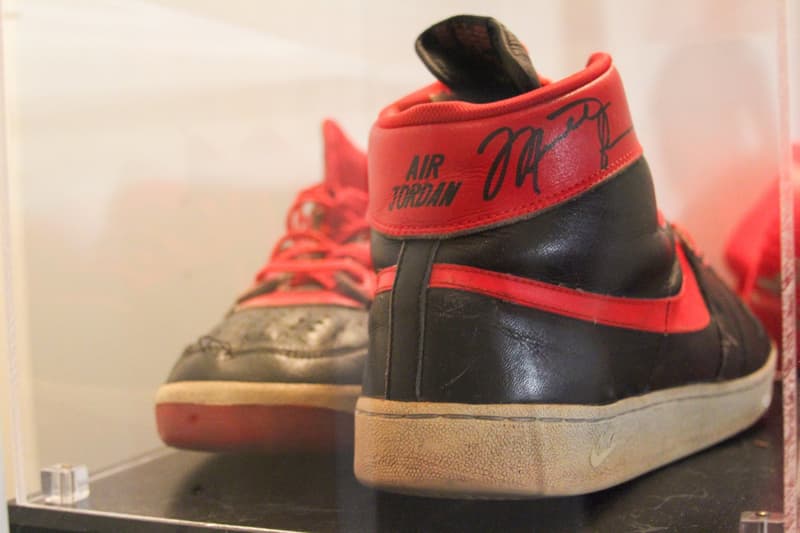 3 of 4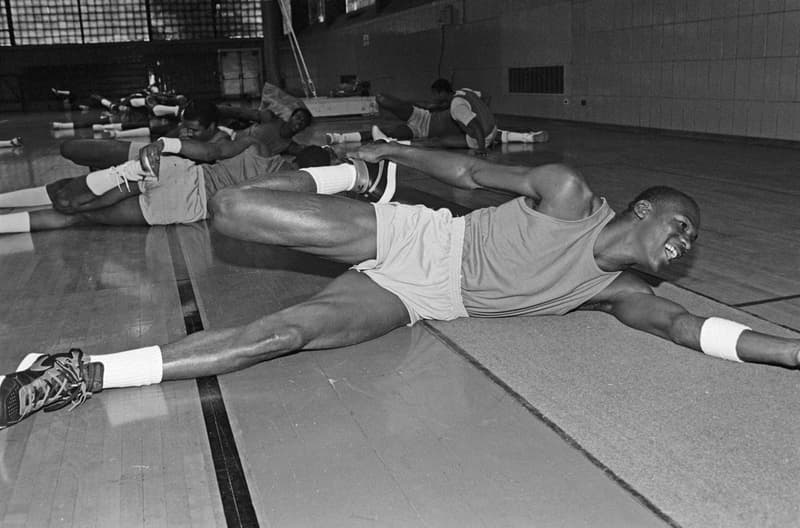 4 of 4
With ESPN's The Last Dance receiving rave reviews from basketball fans, Michael Jordan mania is in full swing once again — and we've now been given a rare look at MJ's banned Nike Air Ship in black and red. A precursor to the Jordan Brand empire, the Ship was sported by Jordan during the early part of his rookie season in 1984-85.
The original pair in question here was posted on Instagram by Goodwin Sports, an agency that represents current NBA standouts like Damian Lillard and DeMar DeRozan plus former greats like Gary Payton and Chris Webber. Its prohibited color scheme uses a black midfoot, heel and toebox with red eyestays, Swooshes, collars, laces and tongue detailing. White midsoles with a final Nike graphic and red outsoles round things off. Apart from general age and some creasing, it's in remarkably good shape for a 35-plus year old shoe, and even features Michael Jordan's signature on the right collar.
Originally the Ship was supposed to be a placeholder until the Air Jordan 1 was ready, but became an unintentional part of Nike history when the NBA sent a letter to Jordan letting him know he'd be fined for wearing his black-and-red pair, as on-court shoes were required to have a white base at the time. Ever ahead of the marketing game, Nike took this story, spun it and constructed a full "Banned" narrative that went on to be one of the great advertising campaigns in sneaker history. The original black/red Ship is incredibly rare, with then-Nike creative director Peter Moore stating that they might have "only made 25 pairs" specifically for Jordan.
Get a detailed look at this ultra-exclusive piece of basketball shoe history and the ad its banishment inspired above, and for more hoop shoe news have a look at Paul George's outdoors-themed Nike PG 4 "PCG."