Drake Offers a Ride on "Air Drake" for the "All in Challenge"
A COVID-19 relief fundraiser which has recruited the likes of Tom Brady, Mark Cuban and Justin Bieber.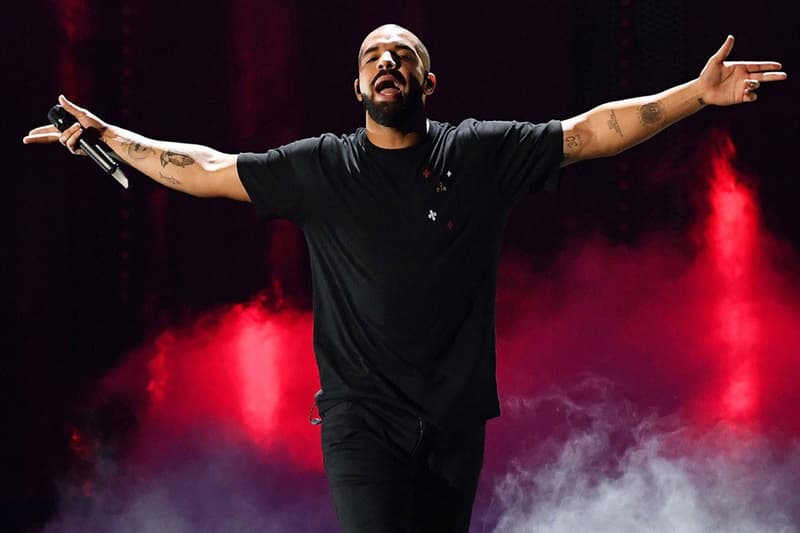 Drake aka champagnepapi has just announced on social media that he has accepted the nomination by Tom Brady to join the "All In Challenge," offering a chance at a pair of seats on his Virgil Abloh-designed private plane "Air Drake."
The "All In Challenge" is a virtual fundraiser that was started by billionaire CEO of Kynetic and co-owner of the Philadelphia 76ers and New Jersey Devils, Michael Rubin, and offers once in a lifetime experiences for donations as low as $10 USD.
In the Instagram video above, Drake announced his participation and offered two seats on "Air Drake" to L.A. with hotel accommodation. The winner and a friend will get to party with the "Toosie Slide" rapper himself, as well as receive an OVO pack, a Nike care package and tickets to his show when the coronavirus pandemic is over and his tour resumes.
Other celebrities have also entered unique prizes to the challenge, including a Tampa Bay Buccaneers home game opener invite by Tom Brady and a one-day NBA contract with The Mavericks by Mark Cuban. Justin Bieber is also offering a private "One Less Lonely Girl" serenade at your home, or be Ellen's next co-host on The Ellen DeGeneres Show; even better yet, score a walk-on role in a Scorsese film with Leonardo DiCaprio and Robert De Niro.
As of writing, the "All In Challenge" has already raised $5.5 million USD and will benefit non-profit organizations Meals on Wheels, No Kid Hungry and America's Food Fund. "Each of these non-profit organizations has one goal in mind — to eliminate food insecurity during these challenging times," writes the fundraising organization team.
To view all the different prizes from celebrities and donate to the "All In Challenge," you can do so via its official website.
In other coronavirus-related news, Instagram enables food delivery and gift cards for restaurants to support small businesses in response to the effects of this COVID-19 period.
I accept the #ALLINCHALLENGE. Watch the video & go to https://t.co/bRtYgf65MS to get involved. I challenge my wife @giseleofficial, my buddy @drake & YOU @nflcommish to go ALL IN! pic.twitter.com/QDeBNEM0rf

— @tombrady (@TomBrady) April 15, 2020
I've accepted the #ALLINCHALLENGE. Watch the video below & go to https://t.co/b6Q0xrt93T to join in on the auction for my experience. Let's come together to feed the hungry during these tough times. I challenge @Steven_Ballmer & @jumpman23 — are you ALL IN?!

— Mark Cuban (@mcuban) April 14, 2020