Instagram Enables Food Delivery and Gift Cards for Restaurants
Supporting local eateries and other neighborhood shops.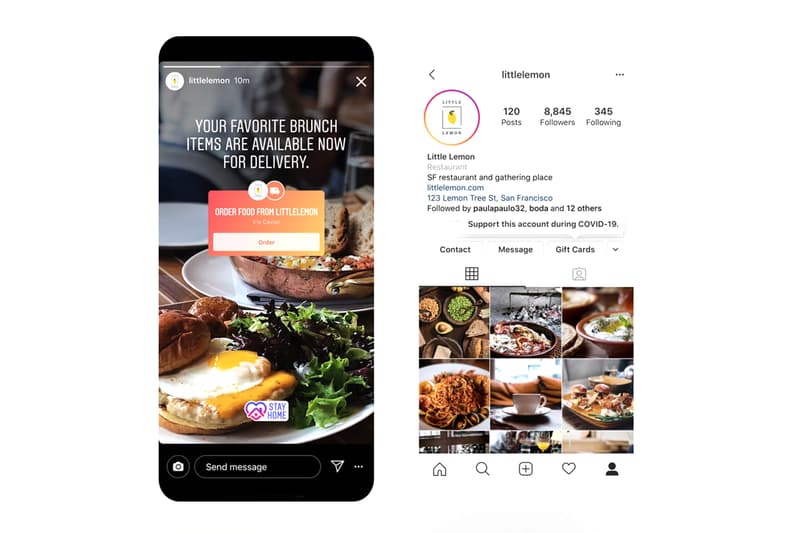 Instagram has been updated with some new features that help restaurants, and other local shops, with their businesses amid the COVID-19 crisis. Business accounts can now add stickers and buttons that allow users to order food and buy gift cards.
One of the new updates is a button feature that lets users buy gift cards from a business. It's a way to help retailers with their badly needed funds that customers can use once the shop doors open again. Another feature is a sticker that allows users to order food directly from inside the app. Stickers can be added to Stories, and buttons to profiles. According to Instagram, the recent update was made with the intention of helping struggling businesses during the current pandemic: "Small businesses are an important part of our community, and many are facing immense challenges during the COVID‑19 crisis. Today, we're making it easier to discover gift cards, online food orders, and fundraisers on Instagram so you can support the businesses you love."
In case you missed it, Instagram's live streams can now be viewed on web browsers.