Mazda Adds the MX-5 & Classic R360 Coupe to Its JDM Papercraft Series
Providing another activity for the Coronavirus (COVID-19) quarantine period.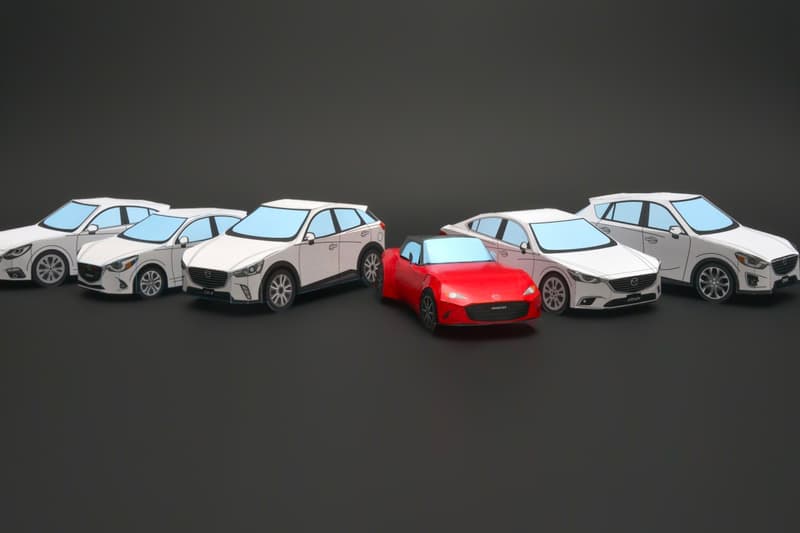 Looking to do its part during the Coronavirus (COVID-19) quarantine period, Mazda has now added its MX-5 Roadster and classic R360 Coupe models to its JDM papercraft series.
Providing another indoor activity, the arts and craft series from the Japanese automotive manufacturer looks to convey the joy of manufacturing to a new generation. The new vehicles join the Demio, Axela, Atenza, CX-3, CX-5 and Cosmo Sports paper models already included in series.
Assembly of the papercrafts simply requires a computer, printer, glue and scissors, Mazda also suggests the use of watercolor pencils to color the models. The simple blueprints of the cars utilize an array of folds to create a 3-dimensional form that expresses a scaled replica of the actual vehicles.
Head over to Mazda's blog to access the pdfs included in the JDM papercraft series.
これまでのマツダのペーパークラフトは、以下URLのページからダウンロードいただけます。https://t.co/r4SLf7suBF

公式ブログの過去記事も、ご参考としてみてくださいね。
・つくり方https://t.co/9nrALi3xcq
・楽しみ方https://t.co/MSFTcQmPKZ#うちで過ごそう #StayHome #withMazda#マツダ pic.twitter.com/hVrMxdpHTm

— マツダ株式会社 (@Mazda_PR) April 10, 2020
In case you missed it, check out designer Pens Hydrogen's electric and rotary-powered Mazda RX-10 Vision Long Tail concept.