Shoreline Mafia's Fenix Flexin Shares Heart-Wrenching Ode to Late MC, Mac P Dawg
Just a week after the rapper was killed in an act of senseless gun violence.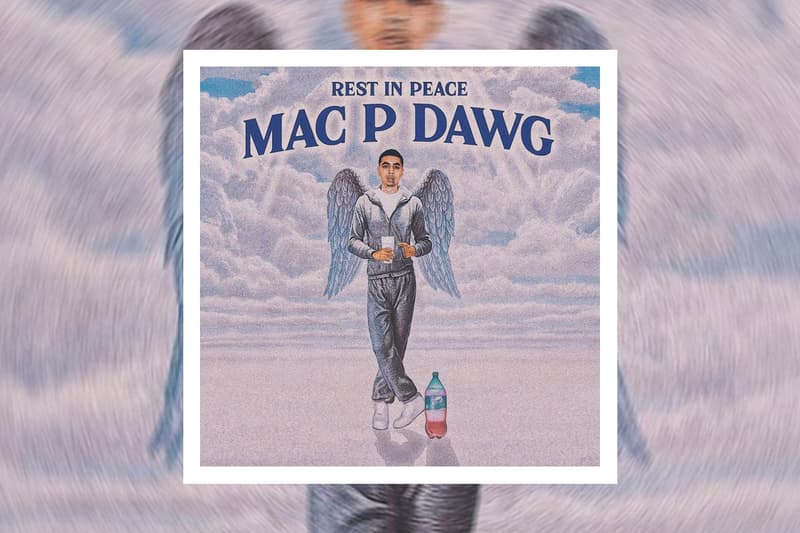 Last week, the hip-hop community was stunned by the death of longtime Shoreline Mafia associate Mac P Dawg, who was fatally shot in Los Angeles. A rising voice of the locale's new generation of MCs, Mac had been flourishing in the scene's underground renaissance, offering no-nonsense bars that explored much of the tumultuous street life on display in Los Angeles. Today, friend and Shoreline Mafia member, Fenix Flexin, has delivered a gut-wrenching coming of age tale titled "RIP Mac P Dawg," delivering a poignant interpersonal look at the brotherly bond they shared.
"From the start of their friendship as it transformed into a brotherhood bond, this tear-jerking, heartfelt tribute truly captures the current state of mind out West, as they grieve on the passing of the 'little brother,'" a press release stated. "Fenix delivers a bone-chilling level of vulnerability and maturity on this single for the fans as it acts as a moment to memorialize Mac P Dawg. The West now moves in memory of JOSHYWORLD. RIPMACPDAWG."
On the track, Fenix raps "We made history, n***as beat the odds/Got me prayin' every day, I'm reaching out to god […] I wish I could go and turn around the hands of time." The track offers a sincere look at their relationship, from there early days in grade school, up until their successes in the music industry.
You can listen to Fenix Flexin's homage to Mac P Dawg below.