DIME Reveals Timely Soap Gift
Free with every order while supplies last.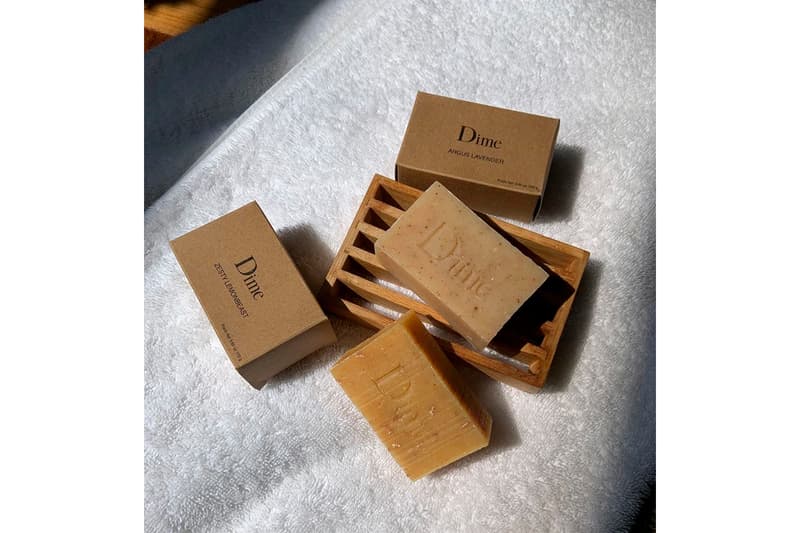 Subtly touching on the current Coronavirus (COVID-19) pandemic, DIME recently revealed its latest timely gift with purchase.
Coming free with every order while supplies last, the Canadian skatewear label has prepared two organic soap bars to help promote the washing of hands. A simple "wash your mf hands" caption helps playfully introduce the soap. The image of the free gifts posted by DIME on Instagram reveals the soap will come in "Argus Lavender" and "Zesty Lemonbeast" scents.
Take a look at DIME's latest Spring/Summer 2020 gift below.