Knxwledge Is Smooth and Emotional on New Tracks "dont be afraid" and "[bc]tm_s not promised"
The prolific producer's '1988' is right around the corner.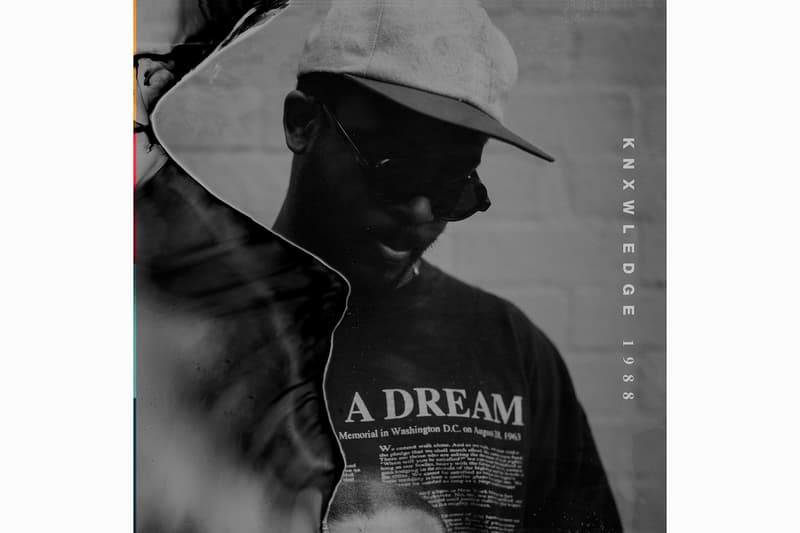 Knxwledge continues to bring his signature brand of smooth, soulful instrumentals to 2020 as the prolific producer readies the release of his next major project, 1988. Today we get another two new singles in "dont be afraid" and "[bc]tm_s not promised," each coming correct as companion pieces with bittersweet reminders to accept the present in pursuit of good vibes. The offerings follow the bouncy, piano heavy "Do You" and his "Learn / Howtokope" duo full of a tongue-in-cheek Ebro Darden interlude and echoing choir sample loops. The running themes appear to be centered around the emotional growth that comes with age, and mirrors Knx's growth as an artist.
That's not to say that the Los Angeles-based beatsmith hasn't been churning out project after project since 2015's critically acclaimed Hud Dreems with his GRAMMY Nominated Anderson .Paak collaboration as part of the supergroup NxWorries and frequent homages to Meek Mill. Knxwledge has been in his emotional bag on social media too, with tweets like this mirroring the recent introspective output of his current 1988 record.
love what you have before life teaches you what you lost.

— knxwledge (@knxwledge) February 17, 2020
At the same time, he still can still celebrate the new G Herbo album by dropping off a jazzy remix of the Chicago rapper's Funk Master Flex freestyle, only to follow that with a winding tracking shot for "[bc]tm_s not promised," a track that harkens back to Skyy's "Real Love" (that should be listened to for the vintage album cover art alone.) An accompanying animated visual by artist Rhymezlikedimez is on the way, too.
Listen to Knxwledge's latest two tracks below and be on the lookout for his 1988 offering to drop on March 27 via Stones Throw Records with a deluxe vinyl edition featuring all-new music that won't be found on traditional digital platforms. In more music news, listen to Rick Rubin talk to Run The Jewels on his latest episode of the Broken Record Podcast.